Prust Always Pays It Forward
Brandon Prust wears his heart on his sleeve while standing up for teammates & supporting charity & children off the ice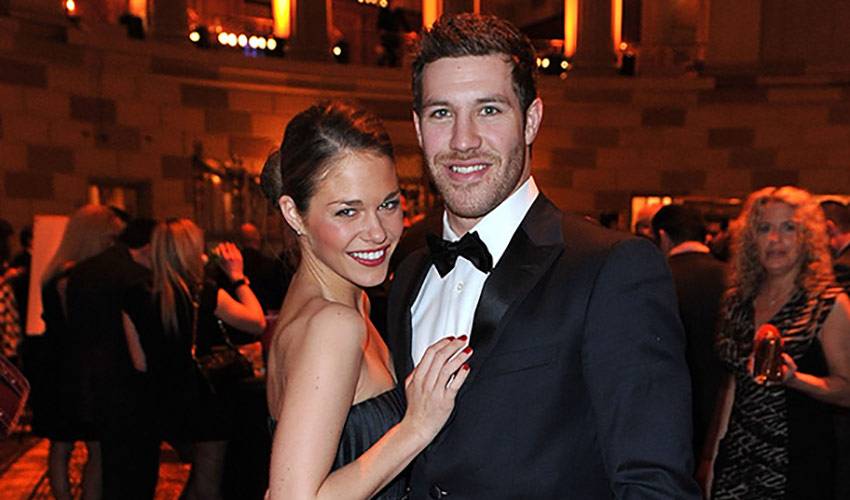 There are still plenty of games for Brandon Prust and the Montreal Canadiens this season. But, on this day, the man who wears the No. 8 jersey and his heart on his sleeve, is in a reminiscing state of mind.
He's on his way to the airport on a cold, wintry day in the NHL city he calls home, readying himself for a road game against the New York Rangers, the team he played two-plus seasons for before he signed as a free agent with the Habs in 2012.
"It's kind of funny how things work out, even if it wasn't quite in the way you ever would have expected," offered the 30-year-old forward. "If I think back to about 12 years ago, there's absolutely no way I ever would have believed I'd be doing what I do."
What the 6'0", 195-pounder does is one of sport's most demanding roles, a diverse job description that covers everything from shot-blocking to penalty-killing, delivering hits to dropping his gloves.
A stand-up guy on the ice, Prust is very much the same off the ice, someone who covets standing up for others.
"I think one of the reasons Montreal was such a good fit was that there was a need for someone who plays the style I do," said the native of London, Ontario, who was originally drafted by the Calgary Flames in 70th overall in 2004. "I think it's worked out well."
This season, Prust has contributed four goals and 13 points, accompanied by a plus-two rating.
His name is also found in the top 10 of the league leaders in penalty minutes, yet the number and ranking is hardly a slight for a player like Prust.
"I want to score and I want to contribute offensively, just like everyone else," he said. "But, there are also other aspects to my game."
Taking on a taller and bigger opponent is not a problem for Prust.
"You do what you have to do," he noted. "I'll always stand up for my teammates."
They aren't the only ones afforded that loyalty.
When Prust recently found out a frustrated mother had taken to Twitter, angered that her young son was being bullied at school, the Montreal forward voiced his support.
"I just wanted to reach out," he said. "I've been fortunate enough to have so many people support me throughout my life and my career. You want to pass that along. The mother responded when I tweeted back. Those are the kind of moments you truly appreciate."
There have been many of those moments for Prust, dating back to his junior hockey days with the London Knights. Frequent trips to London Children's Hospital, shaking hands, signing autographs, and spending time with sick kids, were the norm.
In 2013, he launched Prusty 4 Kids Charity Golf Tournament.
Sixteen NHLPA members, including PK Subban, Drew Doughty and Corey Perry, joined him for the second edition of the event held last July at Redtail Golf Course in Port Stanley, Ontario.
The money raised, $272,000, went to the Kids Kicking Cancer program at London Children's Hospital.
Kids Kicking Cancer provides children, youth and their families from across southwestern Ontario and parts of northern Ontario with the tools to take back control of their lives and battle cancer through hands-on martial arts training and other techniques.
Prust sees it all in pay it forward-type terms.
"You look back to the way you were brought up, watching your parents and how they did things for you and for others," Prust told NHLPA.com last summer. "You remember them always being there for you and being an inspiration for you to want to do the same."
Leave it to Prust to find humour in connecting with fans in somewhat uncomfortable settings.
"I think the strangest place I've been recognized is in the men's room…standing at the urinal," he laughed. "I wish I could tell you it was only once or twice, but, then I'd be lying."
There's no doubt Prust relishes his role with the Canadiens, a middleweight who plays a much larger game, a player who didn't start out as an enforcer, but is embracing that side of his role.
"What I thought it would be and what it has turned out to be are quite different," he admitted.
One thing, however, has remained a constant: when it comes to fighting the good fight, Brandon Prust always answers the bell.