Discipline guides Cogliano, set to play 1,000th for hometown crowd
The one thought that went through Andrew Cogliano's mind before his first NHL game will be the same one he has ahead of his 1,000th game.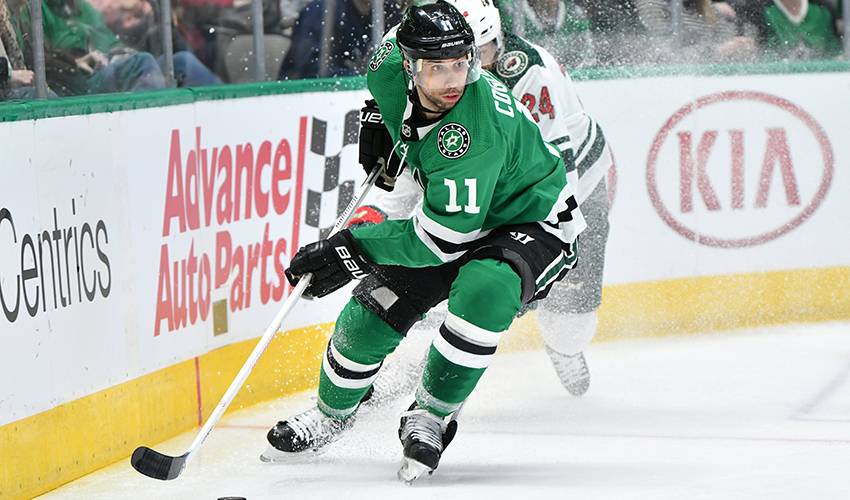 Featured photos: Getty Images
---
The one thought that went through Andrew Cogliano's mind before his first NHL game will be the same one he has ahead of his 1,000th game.
As far as big league debuts go, it couldn't have gone much better for the kid from Toronto.
One assist. 14:29 minutes of ice time. A 3-2 shootout win.
The moment, which came October 4, 2007, when Cogliano was a member of the Edmonton Oilers, is still easily recalled by the now 32-year-old veteran forward.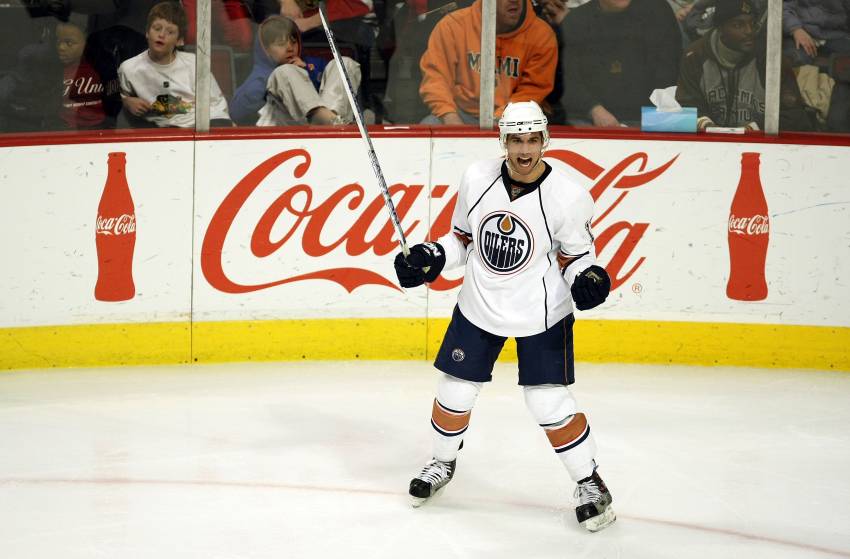 "It was something that you'll always remember," started Cogliano, who had three points, one goal and two assists, in his first three NHL games. "Just how surreal that moment is, being in the league, and playing against guys you are used to watching on TV. I think it's something that when you go through it at the time, you don't appreciate it as much, how important and special it is, because you're in the middle of it. But playing in the NHL, it's an honour."
Now, 12-plus years later, the centre is on the cusp of reaching an impressive milestone.
Fittingly, the game will be played in his hometown of Toronto, in front of plenty of family and friends.
"Knock on wood, there's no setback before that game," Cogliano told NHLPA.com. "That seems how it's going to lineup, with the game coming in Toronto. That's pretty cool."
Fortunately, he's been able to focus on the game and not fielding a number of ticket requests.
That duty is in the hands of his father.
"He's taking care of all that. He can handle that part for me. We're in the stretch run of the season now and the games are all important. That's what I'm putting my energy into."
It's been Cogliano's approach from day one of his NHL life, one that's been marked by reliability and longevity.
The forward, who scored his first NHL goal two games after his debut (October 8, 2007) became just the second player to appear in more than 700 consecutive games to begin his NHL career – Doug Jarvis was the first.
In March 2008 as a rookie, Cogliano started a new category in the record books when he became the first player in league history to score overtime winners in three consecutive games (March 7, 9 and 11).
There have been many other highlights over the years, including his performance at the NHL YoungStars Game during the 2009 All-Star Weekend in Montreal. Cogliano won the Fastest Skater event as part of the SuperSkills Competition.
Dealt to the Anaheim Ducks July 12, 2011, Cogliano netted his first NHL career hat trick in a 4-1 win against the Phoenix Coyotes January 31, 2012. All three tallies came in a span of 6:51 during the second period, making it the second-fastest hat trick in club history.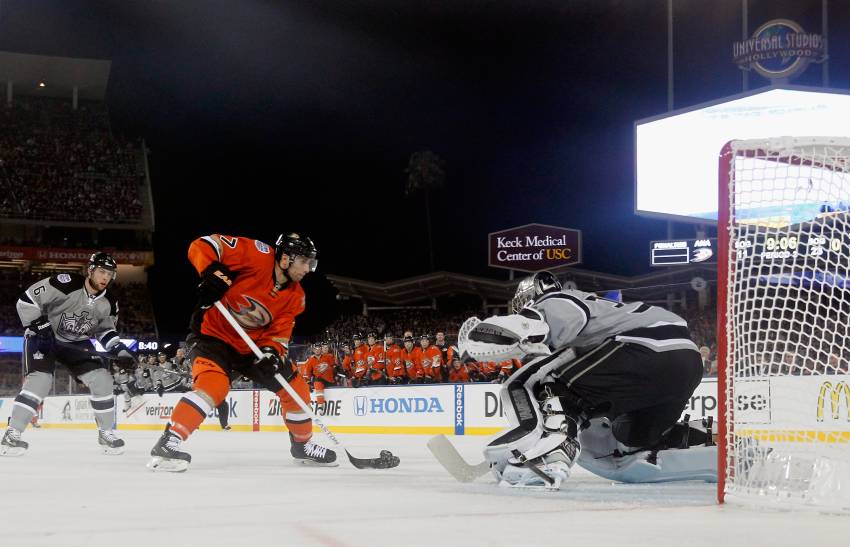 Cogliano's second season with the Ducks saw him selected as the team's nominee for the Bill Masterton Memorial Trophy for his six-year iron man streak, which came to an end in the midst of his 11th season at 830 games and now ranks seventh in league history.
Traded to Dallas January 14, 2019, he's looking to add some new chapters to his hockey story. Participating in his first Winter Classic (and second outdoor game) at the legendary Cotton Bowl certainly got hit him started.
"It was probably one of the best experiences I've had," said Cogliano, who scored an empty-netter in the come-from-behind 4-2 win for the Stars. "Playing outdoors, the weather was just phenomenal. Dodger Stadium, you warm up before the game in the outfield and it was pretty cool. The weather helped, you know? Walking out and there's palm trees and it's beautiful weather at night. But I think it's a good experience for everyone, your whole family. It's just a cool thing that you get to be a part of, really."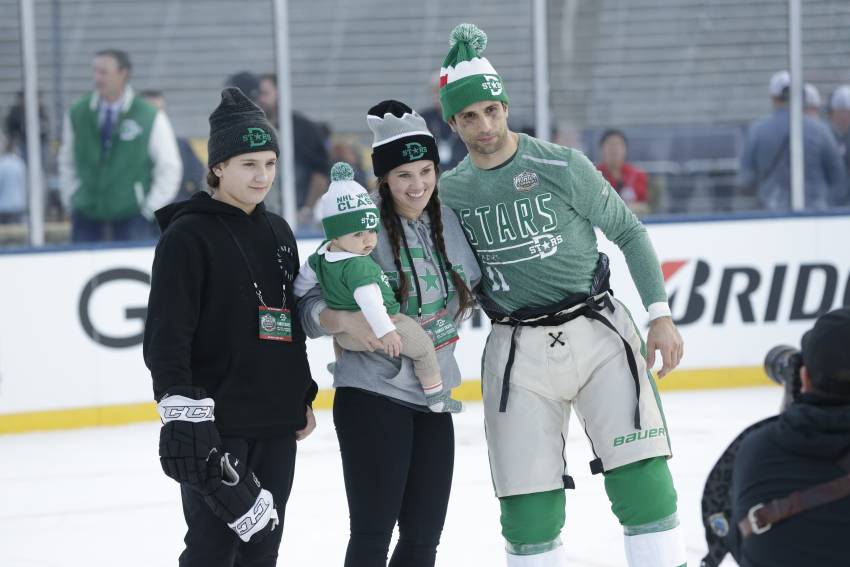 So what's kept him in the game this long?
"It's a good question," said the all-conference rookie at the University of Michigan in 2005-06. "I think there are no surprises with how I play, in terms of why I've been able to stay in the league. I think I was pretty talented coming up, but I think my game has evolved and changed as the years have gone on. I like to think that work ethic and dedication to the game has kept me around for the amount of time I've been here. That's what's been my main contributor for getting to play in the league for this long.
"This is a tough league to play in, it's tough to have success and it's tough to stay in. I think to play a long time you need discipline in how you prepare and you need discipline in how you approach the game. I think my work ethic, in how I approach the game – sometimes it's probably over-the-top – is that at the end of the day, I always focus on being very professional. I always wanted to be an NHL player and an NHL player who was depended on every night."
And soon enough, he'll be known as player who has joined an exclusive club.
While he'll enjoy the festivities associated with those 1,000 games, Cogliano will, admittedly, have a deeper appreciation for it down the road.
Just like he had for his first NHL game.
"With how I prepare and who I am, I think I've done a decent job of blocking out all the noise," said the back-to-back gold medal winner with Team Canada at the 2006 and 2007 World Junior Championships. "But this is something you have to enjoy. Obviously, it's an opportunity for me to experience something not a lot players get to do. These are the moments you have to relish and soak it all in. Being in Toronto, that makes it very special. I suppose you don't really realize where you're at until you start thinking about it."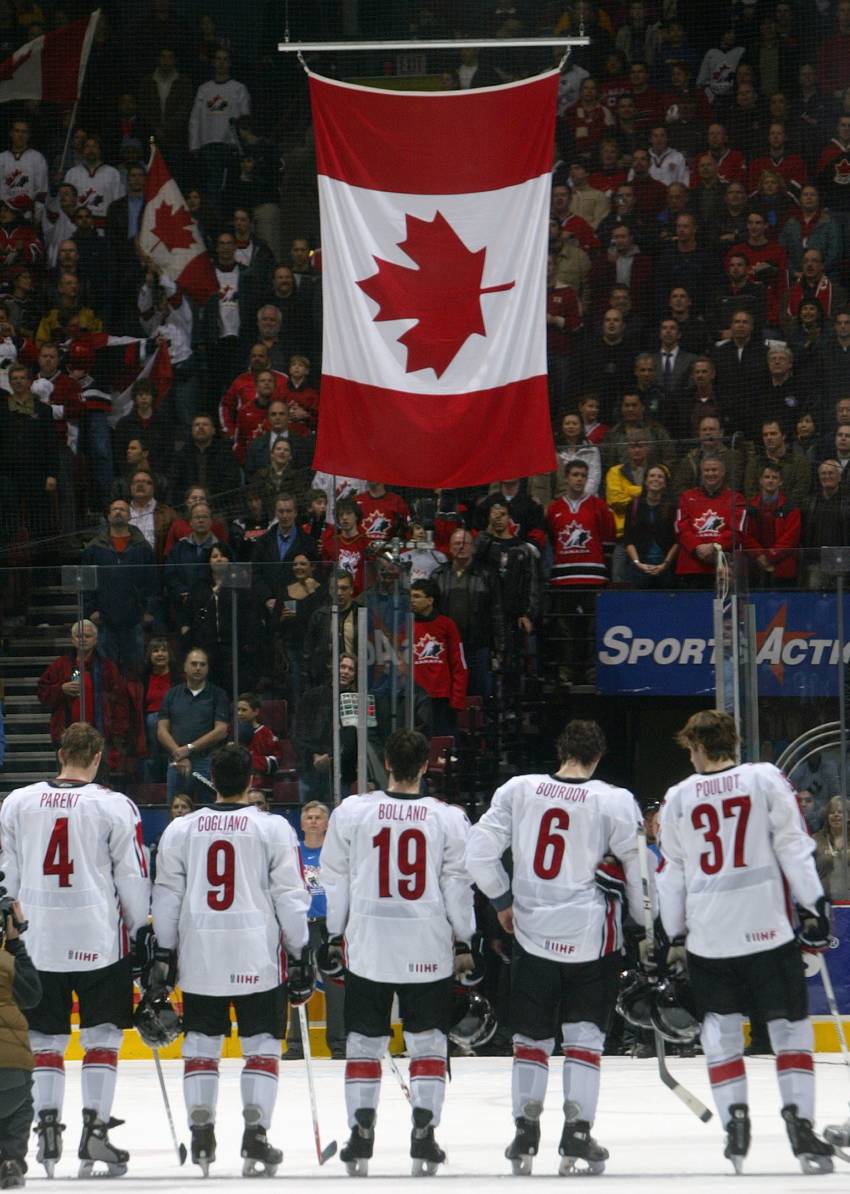 In the days ahead of the big night, Cogliano has given some thought, albeit briefly, to the totality of his career.
He's enjoyed the look back.
"Time goes by fast. I've had great memories in Edmonton, getting to play on a Canadian team, I've had great memories playing on a really good team in Anaheim, and now I'm playing on a really good team in Dallas. I've been very fortunate."