Hamilton brothers reconnect with charity close to their hearts
Dougie Hamilton's summer has included a little bit of everything, including reconnecting with a charity that holds special meaning for the 25-year-old defenceman.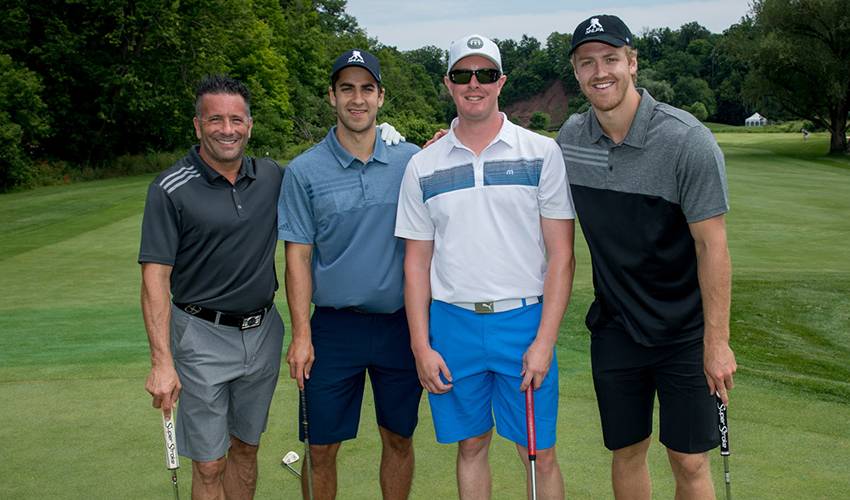 Dougie Hamilton's summer has included a little bit of everything, including reconnecting with a charity that holds deep meaning for the 25-year-old defenceman.
"We got to see the kids, the volunteers and everyone associated with the program," said Hamilton of his visit with the Brock Niagara Penguins, a program that provides athletic activities for youth and adults with a physical disability. "You see how great the people are and how positive and fun the kids are.
"It's just fun to be able to give back to them and fun to participate in some of the sports with the kids. It's nice to sit there and have the chance to talk to the kids. When you see them smile, it makes you smile, too. It's been nice that we've been able to connect with them."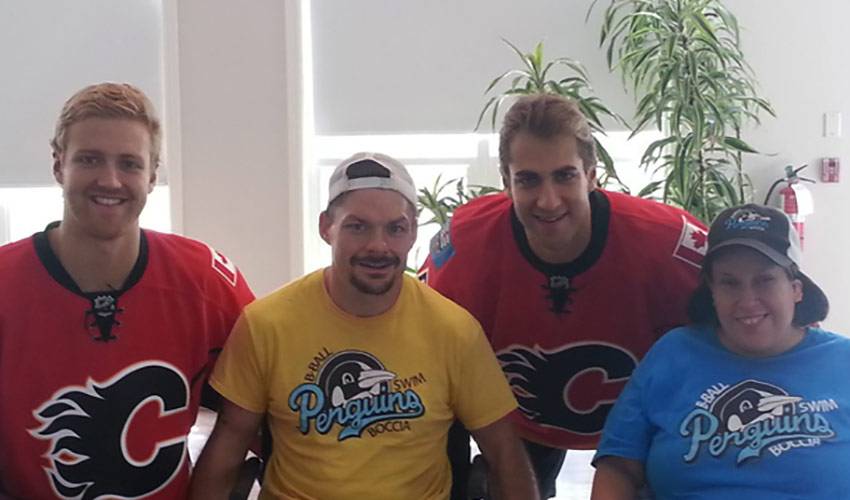 In July, Hamilton, along with brother Freddie among over 25 current and former players, took part in the annual NHLPA Golf Classic. Each current NHLer who attended received a share of the proceeds from the Golf Classic for the charity of their choice.
For the second straight year, a Hamilton brother selected Brock Niagara Penguins, headquartered in St. Catharines, Ontario.
In 2017, Dougie helped the Penguins get custom jackets made. Each kid responded to the gesture with a thank you note.
"To be able to interact with the kids is a lot of fun," said Hamilton, who was traded to Carolina from Calgary on June 23. "It definitely puts everything into perspective and reminds you of how lucky and fortunate you are. It also makes you not take anything for granted. You always look forward to the chance to spend some time there."
With Freddie playing for the Brock Niagara Penguins this year, Dougie opted to share the helping hand with the community of his new team through the Carolina Hurricanes Kids 'N Community program.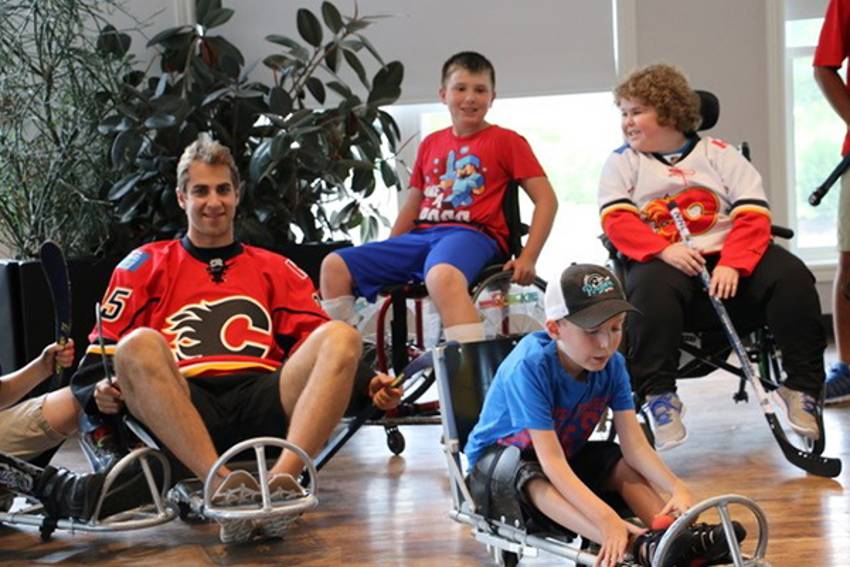 When he's not shining the spotlight on the Brock Niagara Penguins, Dougie has enjoyed a relative low-key summer so far.
"I went on vacation after the season was over with my brother [Freddie]," said Hamilton. "I'm back in Niagara, just training and hanging out with friends and family. It's not too exciting, but I'm not complaining. It's been great."
The veteran of 423 NHL regular season games is dialed-in on being ready for training camp ahead of the 2018-19 NHL campaign.
"There were certain things I couldn't do last summer that I can this time," offered Hamilton. "It's nice to see the improvement and that your hard work is paying off. The game is changing and you have to keep evolving with it. For me, it's never being satisfied. I feel like you can always improve and I'm going to keep trying to get better until I can be the best I can be."
Hamilton uses the same approach whenever he plays sports with his brother and their close friends.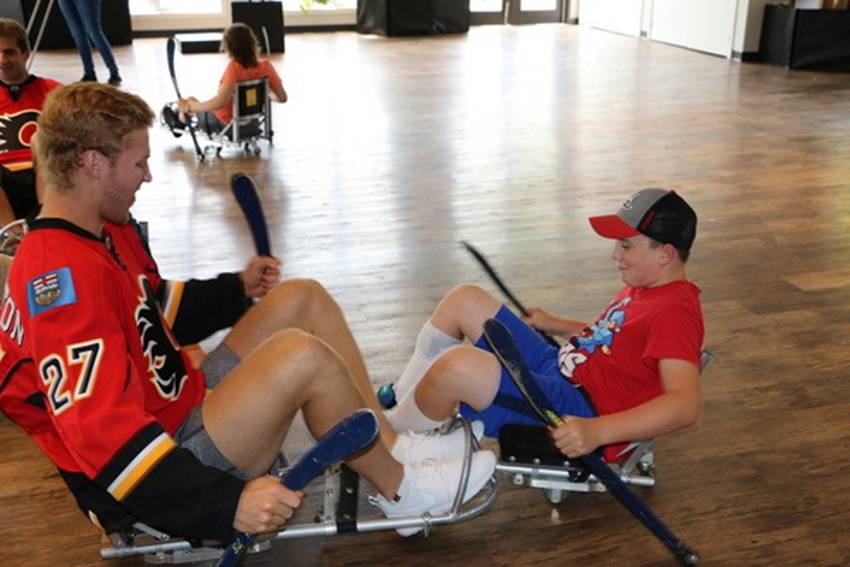 "You find little things to do in the summer, whether that's playing basketball in the schoolyard… we've been doing that a lot lately," he said. "You can feel your competitive side come out. We've also been doing some bike riding and paddle boarding, too. It's been a good summer so far, just being able to do a little bit of everything."
One that's also included catching up with some familiar faces.
For more on the Hamilton brothers' connection to the Brock Niagara Penguins, click here.