Rielly: No Good Way to use the R-Word
Morgan Rielly, along with Toronto Maple Leafs teammate James van Riemsdyk and Anaheim forward Ryan Getzlaf,  stepped up to lend a hand to help get a message out for Special Olympics Canada,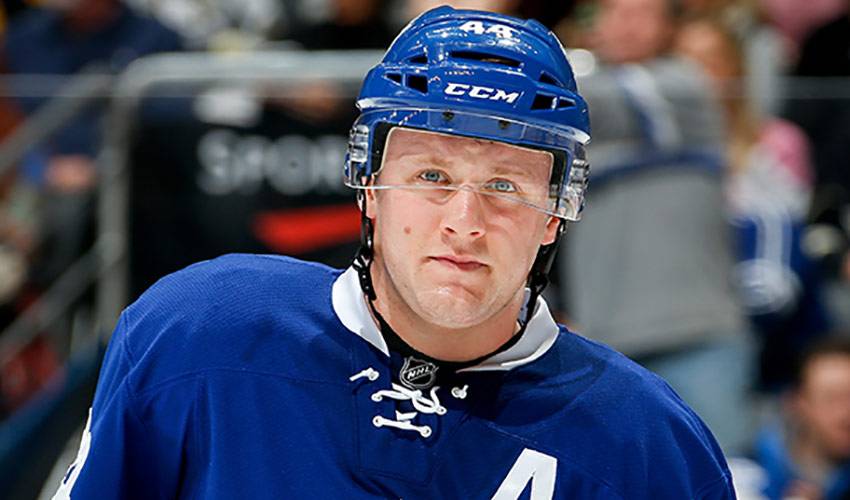 Morgan Rielly knows a small act of kindness can make a big difference in someone's life. It's why he encourages every kid he meets to do the same.
When Cabral Richards, the Canadian sports television personality known as Cabbie, asked a few of his athlete friends to help get a message out for Special Olympics Canada, Rielly, along with Toronto Maple Leafs teammate James van Riemsdyk, Anaheim forward Ryan Getzlaf, Toronto Blue Jays pitcher Marcus Stroman, and Toronto Raptors stars DeMar DeRozan and Kyle Lowry, all stepped up to lend a hand.
The players are all featured in a video highlighting the "#NoGoodWay to use the R-word" campaign for Special Olympics.
As a friend of @SpecialOCanada, I believe there is #NOGOODWAY to use the R-word! Join me in eliminating the use of the R-word today! pic.twitter.com/z3X7UU9FoX

— Cabbie Richards (@Cabbie) March 1, 2017
On March 1, Special Olympics Canada and chapters across the country united to help spread awareness about the harmful effects of the R-Word.
As noted on the organization's website, "Respectful and inclusive language is essential to the Special Olympics movement for the dignity and humanity of people with intellectual disabilities. However, much of society does not recognize the hurtful, dehumanizing and exclusive effects of the R-word."
For Rielly, who offers his time and support to several charitable causes, it was another welcome opportunity to help out a good cause.
"I think it's important to support this campaign because these athletes are an inspiration," said the 22-year-old defenceman. "It's an amazing example of courage and hard work."
Rielly has seen those qualities in many of the kids he has met through his community efforts in Toronto, including team hospital visits, fundraisers, family skates and more.
Although he typically doesn't have a lot of time to spend with the children he meets, the West Vancouver native always makes it a point to let them know he's in their corner.
Rielly encourages others to be aware of the challenges many kids their own age face on a daily basis.
"The one message I try to leave with kids is just to be kind to one other and to live your life in a way that would make your family proud," said the veteran of nearly 300 NHL games. "Just to treat other people the way you want to be treated."
It's a mantra Rielly continues to live by.
And while he only appears for a short time in the Special Olympics video, the blueliner knows from experience just how powerful a few words can be.
"It's a great feeling to be able to be part of something that has such a positive message."