Sonnet and NHLPA unveil second round of fan-favourite marketing campaign
TV spots featuring NHLPA members Morgan Rielly, Zach Hyman, and Frédérik Gauthier build off the success of the 2018-19 commercials.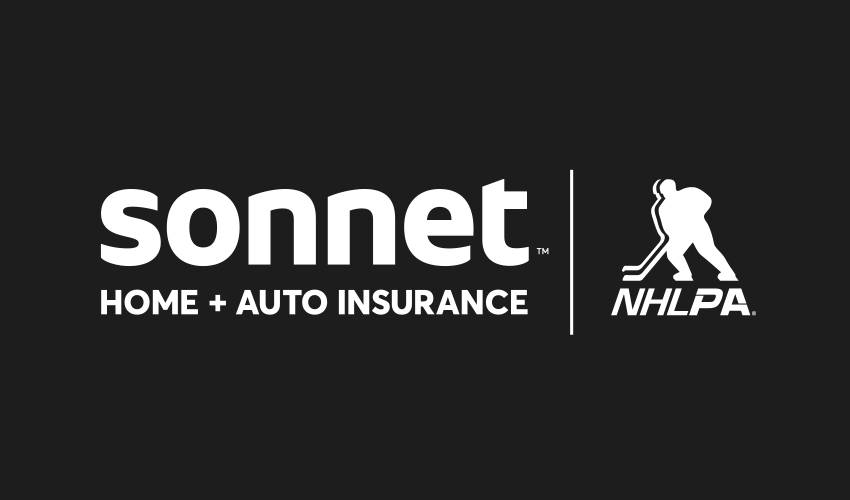 TORONTO (January 13, 2020) – Sonnet, Canada's digital home and auto insurance company, and the National Hockey League Players' Association (NHLPA) are excited to roll-out the second season of their campaign that features NHLPA members showing how the world has changed – both for hockey and insurance.
The first season of this campaign was a favourite for hockey fans. It's back again, pairing young players with celebrated veterans of the game to show how the sport continues to evolve and change, from fashion choices to stick construction, just as Sonnet has worked to enhance and innovate the insurance experience for Canadians. The second season of this campaign continues to utilize entertaining commercials, social media content, and player engagement to showcase NHLPA members and give fans a fun way to see how the game of hockey and the players have changed along with it.
The second season of the campaign kicks-off with a series of TV commercials featuring NHLPA members
Morgan Rielly, Zach Hyman and Frédérik Gauthier, alongside hockey legends Jayna Hefford, Doug Gilmour and Mario Tremblay, in situations and scenarios that fans will find engaging and shareable. The first of the commercials will launch on Monday, January 13th, and each of the 30-second commercials will be showcased on TV and social media, rolling out over the remainder of the 2020 season.
"The Sonnet commercials from the 2018-19 hockey season were a huge hit with Canadian viewers, so we're incredibly proud to continue this partnership with the NHLPA that brings highly relevant content to hockey fans across the country while extending awareness of our brand," said Roger Dunbar, SVP, Sonnet Insurance.
"Sonnet is an amazing partner of the NHLPA and we are thrilled to extend our partnership with them," said Sandra Monteiro, Chief of Global Business Strategies, NHLPA. "Their ability to capture the personalities and character of the players in these commercials has been incredible and we are extremely excited to join them in launching the second season of this campaign."
"The players are proud to continue their partnership with Sonnet. Their innovative business approach and creative content direction have been well-received amongst players and fans alike," said NHLPA member Zach Hyman. "Morgan, Frédérick and I had a great time working with Jayna, Doug and Mario and are honoured to be a part of this entertaining campaign."
The partnership continues Sonnet's focus on connecting fans with their favourite players following the development of digital content and experiential opportunities dating back to the 2017-18 season.