Ross Colton makes most of NHL opportunity with ultimate reward
According to Robert Colton, younger brother Ross has always worked hard to make the most of opportunity.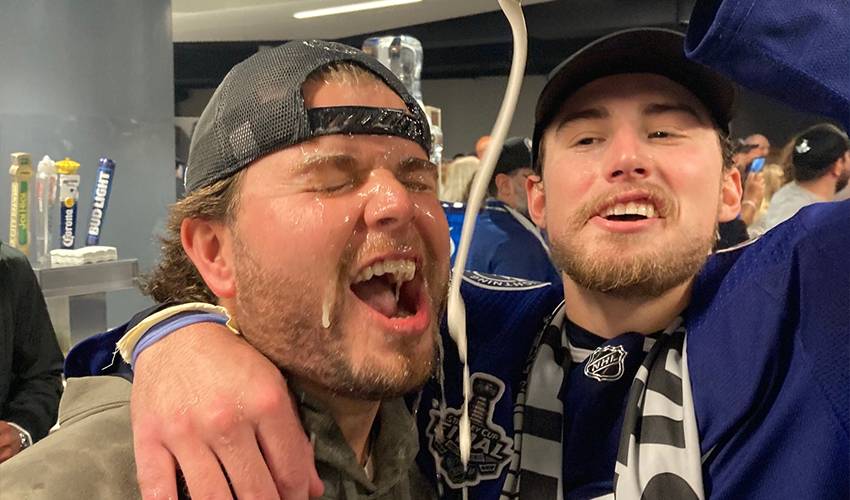 Feature photo coursey of Robert Colton
---
When Robert Colton saw his little brother make a beeline to the net, he figured the forward would make the most of any opportunity that came his way.
As his teammates, and opponents, battled along the boards in the second period of Game 5 of the Stanley Cup Final, Ross Colton was zoned in on the action, watching intently as the puck jumped around amid a tangle of skates.
When the puck came loose and sailed back towards Ryan McDonagh at the blue line, No. 79 for the Tampa Bay Lightning darted towards the Montreal Canadiens net to put himself in prime position for a scoring opportunity.
Seconds later, he redirected a perfect pass from David Savard to give the Lightning a 1-0 lead at 13:27 of the middle frame. The tally, the forward's fourth of the playoffs, would stand as the sole goal and eventual game-winner to deliver Tampa Bay its second straight championship.
For Robert, in the stands at Amalie Arena with his father and uncle, the whole evening – goal included – is still a little bit of a blur.
"It was an unbelievable moment and an unbelievable few days in Tampa. Even now, there really are no words to describe that whole evening. I was hugging my dad and high-fiving my uncle when Ross scored and then the same thing after they won. I don't think any of us could believe it. Not to sell Ross short, but just seeing him play in the NHL is such an unbelievable thing for us to experience. And to have him score a goal like that, we were all in shock, to be honest. But when you look back at it now, I don't think it was a surprise that Ross scored. Throughout his life, he's always made the most of any chance he got."
Growing up in New Jersey the Colton brothers shared a love of hockey, whether it was playing with kids their own age or on occasion, suiting up together.
Although he's two years younger than his brother, Ross managed to keep up whenever they did play on the same team.
"Our first-ever travel hockey team, I think it was an eight-year-old Mite team, Ross played two years up and it was the first time we ever played together. We didn't play together again until high school when Ross was a freshman and I was a junior. We always skated together and practiced together in the summers, but the favourite part of my hockey career was playing on the same team and same line in high school. We won a couple of New Jersey state championships in the prep league. Just having those memories, having the same friends, and going to the rink together every day … that was just awesome."
It wasn't just hockey that connected the siblings.
They spent just as much time together outside of the arena as they did in it.
"Ross and I love to fish, play golf, go to concerts – things like that. We have family and friends who have houses on the Shore, so we liked going there and heading to the beach."
None of that has really changed.
The siblings, who remain close to this day, share an apartment on the Jersey Shore.
As for who is the better angler, Robert, somewhat modestly, acknowledges he holds the upper hand.
"I would like to say that's me. I have to beat him at something, so I'll take that one."
Soon enough, the brothers will be reunited and have time to catch up on each other's lives.
But there is still some Stanley Cup-related business to take care of, specifically, Ross getting his day with the fabled silver trophy.
When he does look at the pictures of that day, Robert will view them as a proud older brother, someone who always believed in his younger sibling.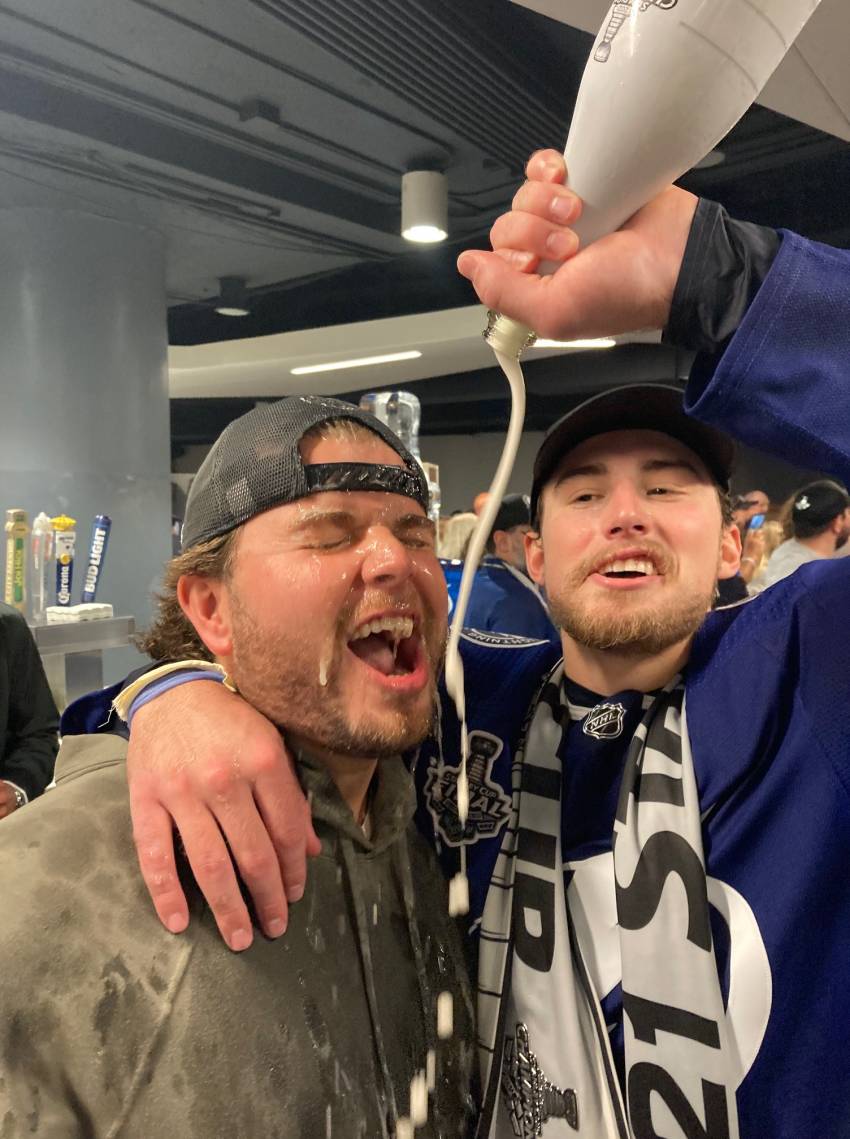 "Ross is – a lot of people say this about players who make it to this level – the most competitive person I have ever known. That goes from losing at video games to losing at any level of competitive sport. I think that's what has motivated him and driven him over the past few years, to make it to the NHL. I'm two years older, but there is so much about Ross that I look up to. The hard work he has put in and his dedication to hockey, there are so many sacrifices and ups and downs."
Ross would know.
This past season was the 24-year-old's first in the NHL.
Drafted 118th overall by the Lightning in 2016, his road to the big league was anything but a straightforward journey.
"He was overlooked a lot. He wasn't heavily recruited to play Division I, he was drafted really late in the USHL, was an overage player in the draft in his last year. It was never easy for him, but he stuck with it."
When he did make it to the NHL stage, Ross didn't bring a chip on his shoulder along with him.
"He played last year in Syracuse [American Hockey League] and he didn't make the team in Tampa Bay out of camp this year. He wasn't getting discouraged, but he felt maybe his window was closing. It's such a good team and he wasn't sure when or if his time would come. When he got a chance this year, it meant the world to him. To be able to stay in the lineup and contribute in whatever he way he could in the playoffs, I know that meant the world to him too. Seeing how proud my parents are and seeing all of the hard work Ross put in was something I won't ever forget. And to see how he was after the game and in the days after, I've never seen him smile like that."
That smile won't likely fade away any time soon. The same can also be said of Robert and the entire Colton family.
"I know he's looking forward to coming back and getting the chance to unwind. He's been in a hotel in Tampa ever since he got called up, so I know he's happy about being back our place in Jersey, being able to cook food and just relax in a familiar place."
At some point, the siblings will sit down and watch Game 5 together, a chance to relive all of those big moments again.
When the 13:27 mark of the second period comes, the brothers will be reminded of the opportunity that came the youngest sibling's way, the one he wasn't going to let pass him by.
Just like always.