How Darren Raddysh carved his path to the NHL
From using a Steven Stamkos stick in his minor hockey league days to now playing alongside the Tampa Bay Lightning captain, Darren Raddysh is living out his NHL dream.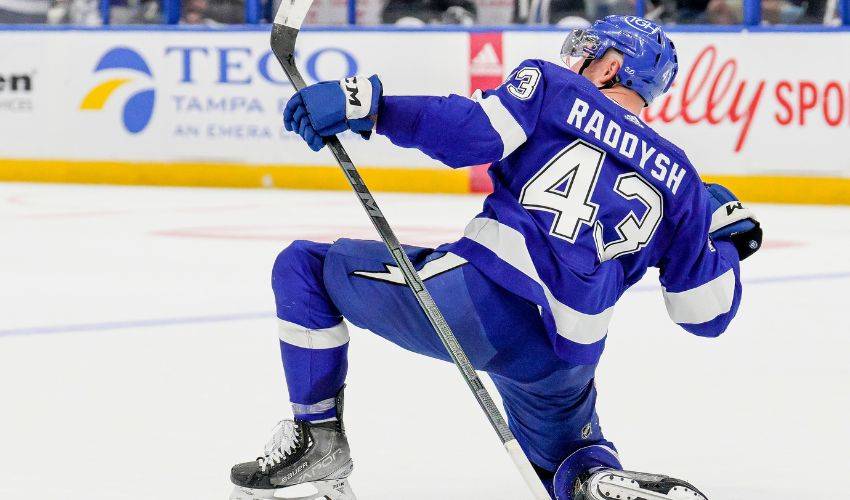 All photos courtesy of Getty Images
---
Darren Raddysh's journey to the NHL has been a non-traditional one.
Guided by patience, perseverance and unwavering determination, the road to his NHL debut on December 30, 2021 , took several twists and turns.
As he navigated good fortune and bad luck, the 27-year-old Tampa Bay Lightning defenceman never wavered in the belief that he could achieve his long-held goal.
"Everything that I have accomplished in my life I had to work for," said Raddysh.
"I wasn't drafted in my first year of eligibility in the OHL [Ontario Hockey League] and I wasn't drafted into the NHL. I think it's always been a little bit of a fire that has motivated me, that I knew I could be in the NHL and that I could play with these guys. That is something I have lived my whole life and hockey career by, which is knowing that I can be like these guys."
Raddysh grew up in a hockey-crazed household in southwestern Ontario alongside his younger brother, Taylor, who is now a forward with the Chicago Blackhawks. The two took to hockey from a young age, often spending hours gliding across their parents' hardwood basement floor on their rollerblades.
The scuff-marked, dented walls were reminders of how much time they spent honing their skills.
"I don't think there was much wall left by the time we stopped playing down there," recalled Raddysh.
"There was a mattress on one wall because there was a big hole in it. I remember my dad looked at me when we were selling the house and he said, 'You know you guys have to learn how to do this one day. Hopefully, your kids will pay it back to you.' It was a great childhood, and our parents were supportive of everything we did. Taylor and I played baseball, golf, lacrosse and of course, hockey. Anything we could do to keep us out of our parents' hair."
Drafted in the fifth round by the Erie Otters in the 2012 OHL Draft, Raddysh went on to play 272 regular-season games with the Pennsylvania-based junior franchise and was named the OHL's Most Outstanding Defenceman in his 2016-17 season after accumulating 81 points in 62 games.
Raddysh was able to play alongside his younger brother for two of his seasons with the Otters. It was also in Erie where he would become friends with future NHL superstar Connor McDavid.
"Playing with Connor was awesome," Raddysh said of the first-overall pick in the 2015 NHL Draft and four-time Ted Lindsay Award recipient.

"We played a couple of years in minor hockey and then we were drafted to Erie together. After the team called, Connor was the first one to reach out and congratulate me. We've been friends for a long time. We don't catch up as much as we used to, but when we do, it's always a nice chat about past times and our families. I'm happy for Connor and all his success."
After over four seasons with Erie, Raddysh signed a one-year American Hockey League contract with the Rockford IceHogs in 2017. In May 2018, he signed a two-year deal with the Chicago Blackhawks and was later traded to the New York Rangers in 2019.
On July 28, 2021, Raddysh signed a one-year, two-way contract with the Lightning, when his younger brother also played in the organization, and this past August signed a two-year extension with the club.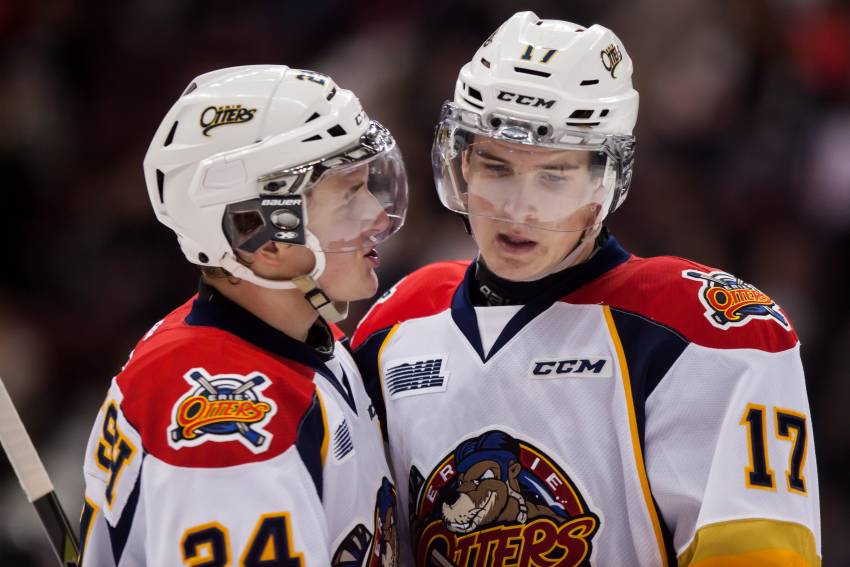 His first NHL game that December would not be favorable in terms of what was reflected on the scoreboard, but remains a moment he will not forget.
"We lost 9-3. A lot of the guys were dealing with COVID and a lot of guys got called up. It was in Florida, so it wasn't a long road trip. I didn't get to play with Taylor that game because he had COVID, but it was still an unbelievable experience, getting to go out on the ice by yourself and getting a few laps in."
That night also prompted a recollection from his minor hockey days.
"I tell the story all the time. Back then, I had a stick with "Stamkos" on it because he was coming into the league and that's the type of stick I wanted to use. And now I'm playing with him. It's kind of come full circle. I haven't told him yet, but I'm sure I will one day."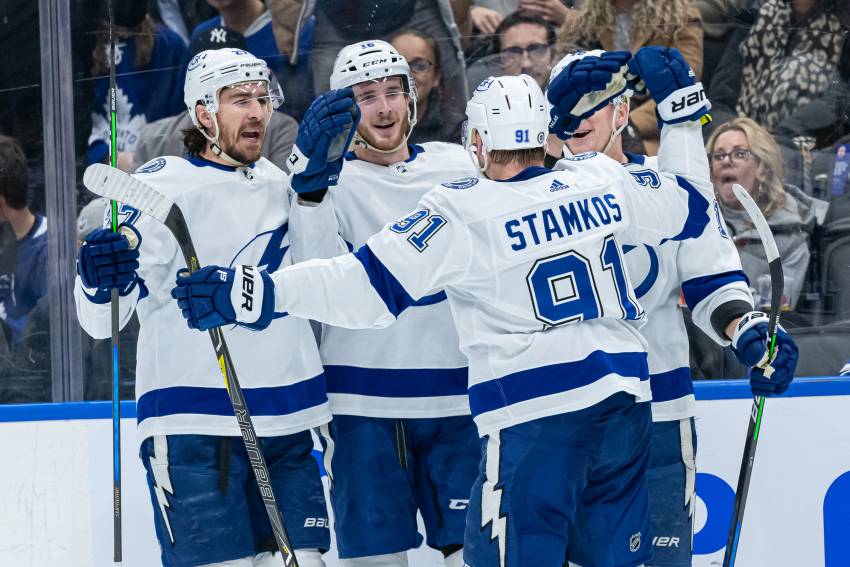 Another highlight came this April when Raddysh played in his first NHL playoff game.
With his family in the crowd in Toronto, including Taylor, Raddysh shone after the Lightning were down to four defencemen, recording two shots, five hits and three blocked shots. He recorded 23:37 of ice time in the 7-3 Lightning win.
Outside of helping Tampa Bay chase another championship, Raddysh would relish the chance to play against his childhood friend on NHL ice.
"I'd really like to play against Connor. I'm sure it will be a tough task, but we'll see how it goes."
Simply getting that opportunity would be a welcome one for the defenceman who never threw in the towel on his NHL dream.
"It was always about putting my head down and trying to do the right things. There will always be setbacks, but I tried to do the right things and believed I could succeed if I worked hard."