Kadri grown into main cog, special player for Maple Leafs
You can count Mark Hunter, owner, GM and vice president of the OHL's London Knights as a huge supporter of Kadri, the 27-year-old Toronto Maple Leafs centre.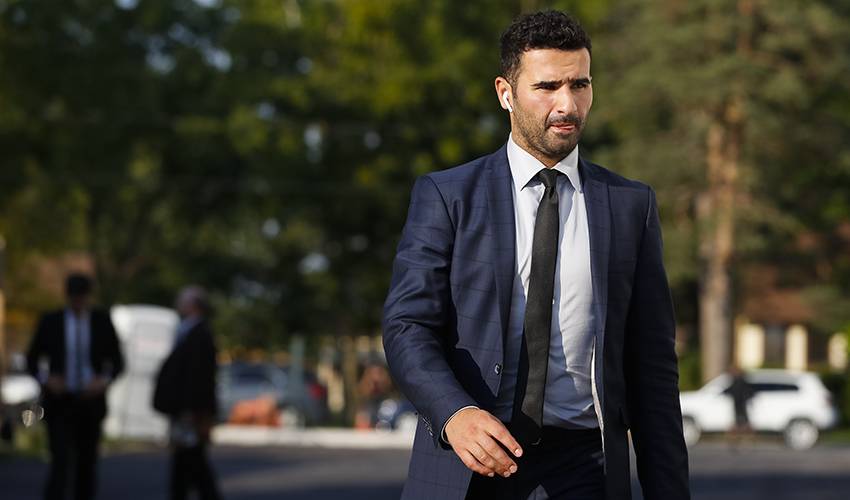 How does Mark Hunter regard Nazem Kadri, both as a player and a person? To say he thinks of him highly would be an understatement.
You can count Hunter, owner, GM and vice president with the OHL's London Knights as a huge supporter of Kadri, the 27-year-old Toronto Maple Leafs centre.
The two are quite familiar with one another, dating back to the forward's two seasons, from 2008-10, with the Knights.
"He's very spunky and he has a lot of pushback," Hunter told NHLPA.com. "I remember one time I said, 'Go out there and get some hits.' Well, he went out there and he was a wrecking ball. He played hard."
Kadri, who recorded 60 goals and 171 points in 112 games with London, was also receptive to criticism.
"He takes it very well," noted Hunter. "You can push him to be a better player and he'll react to it in a positive way. He'll go out there and show you how good he really is."
Which is exactly what Kadri did with the Maple Leafs in 2017-18.
He matched his NHL career-best mark of 32 goals (set the season before), including three game-winning tallies.
But for Hunter, it's not just offence that defines Kadri's game.
"Any game last year, when he got involved and had an assignment to do, he took it right to the next level," he said. "That's a credit to him. I think people don't understand – but they see it more now – just how good the physical element of his game is. Year in and year out, he's taken it to a new level. I always knew he could score, but I don't think people appreciated the edge to his game."
One thing Hunter doesn't appreciate, however, is how Kadri is perceived by some people in the hockey world.
"Some take him the wrong way, which is annoying to me, personally," offered the former right wing that played 12 NHL seasons. "Some people don't think he cares. Stop it. I don't like hearing that because it's not the truth. He really cares about winning. That's a credit to him. The games here, when it was all on the line, he wanted to win. He showed that in key times and key games – he'd be there in the crunch to help win the game."
Hunter has no doubt Kadri can do the same for a Maple Leafs team that are one of the favourites to hoist the Stanley Cup in 2018-19.
"I think (Toronto head coach) Mike Babcock has done a great job with him. He's brought out the best in him, where it's being communicated that, 'We expect you to be a leader, expect you to be the best player on the ice and expect results done.'
"And you know what? Nazem's done that. He's grown into a special person for the Toronto Maple Leafs. He's one of the main cogs in that wheel, to me, anyway. I don't know what other people think, but that's my personal opinion."
Hunter and Kadri continue to share a close bond. Don't expect that to ever change.
"Naz and I have a really great relationship," said Hunter. "Naz has a lot of pride in his game and he's sure showing it now. I'm very proud of what he's done in the NHL and with the Maple Leafs."