Red Kelly one of many symbols of Maple Leafs' long connection to military
Red Kelly did his part to support Canadian forces overseas during the Second World War by working on the family farm when he wasn't playing hockey.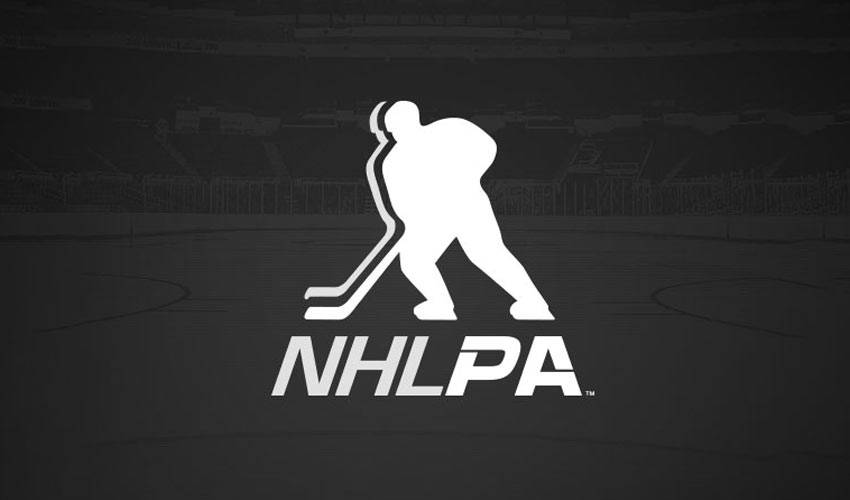 TORONTO — Red Kelly did his part to support Canadian forces overseas during the Second World War by working on the family farm when he wasn't playing hockey.
Just 12 years old when hostilities broke out in 1939, Kelly wonders to this day what might have been had the conflict stretched beyond 1945.
"We got a plaque for contributing to the war with the food," the 91-year-old Hall of Famer recalled. "I was too young (to fight).
"If it had gone on another year or two, it might have been different."
Kelly, whose NHL career started in 1947 and stretched 20 seasons with the Red Wings and Maple Leafs, later travelled to visit soldiers serving in the Korean War, even providing an in-person film narration of one of Detroit's Stanley Cup victories.
"I spent some time with them," Kelly said. "Sleeping in the tents out there — five blankets over top of you and four underneath — it got pretty cold at night."
Traded to Toronto during the 1959-60 campaign, Kelly joined a group of fellow alumni and current players at the city's Sunnybrook Veterans Centre this week ahead of Sunday's Remembrance Day that will mark the 100th anniversary of the end of the First World War.
The defenceman/centre, former coach and member of Parliament even reconnected with a Korean War vet at Sunnybrook who remembered his visit to see the troops.
Kelly sat with vets in wheelchairs and their families, signed autographs, told stories and posed for pictures.
"It's fabulous to see all these people," said the eight-time Cup winner from Simcoe, Ont. "(What) they did for you during the war, they fought for your country, they went through all kinds of conditions.
"I got to see some of it, but I didn't have to go through it."
Some of Toronto's current players marvelled that Kelly still makes time to visit veterans.
"He's a legend," winger Connor Brown said. "He was my grandpa's favourite. It's pretty cool. For him to give his time at 91 is pretty special."
While many professional sports teams visit hospitals and hold military appreciation nights, the Leafs' history with the armed services stretches back to the franchise's early days.
Conn Smythe bought the club in 1927 and changed its name from the St. Patricks to the Maple Leafs as a nod to his First World War regiment's insignia.
"I heard that story a few years ago and found it pretty remarkable," Toronto centre Nazem Kadri said. "It just goes to show you the tradition of the Toronto Maple Leafs and the connection with military and that relationship they've had."
Smythe, who served as coach until 1931 and general manager until 1957, enlisted again in the Second World War in his mid-40s, but was wounded and eventually sent home on a hospital ship.
"Conn Smythe was the ultimate monarchist," Toronto historian Paul Patskou said. "We served in two World Wars. He made sure that his players also enlisted in one way or another.
"He took care of the soldiers after the war. Just an amazing man."
Hall of Fame goalie Johnny Bower, who died last December at 93, lied about his age and enlisted at just 16 to fight in the Second World War before his career with the Leafs even got started, while centre Syl Apps put his playing days on hold to serve — just two examples of the Toronto players and fellow NHLers that signed up.
The Leafs and their alumni were at Sunnybrook to help with "Operation Raise a Flag," which encourages messages of thanks and donations to support the 475 veterans living at the facility.
"They've made a lot of sacrifices for us to be able to live freely," Kadri said. "You start to understand as time goes on not to take life for granted. It's an opportunity for us to come out and show our respect."
"The tradition has always moved forward," former Leafs star Darryl Sittler added. "I respect those guys that fought in the First World War and the Second World War where they left the game to go fight for their country.
"The respect and the appreciation, it's important to keep it going."
And like the players currently wearing blue and white for Toronto, the 68-year-old Sittler is blown away by Kelly's continued presence at these events.
"Red's a great ambassador," he said. "I watched Red as a player, had him as a coach, watched him as a politician and as man of integrity in the community.
"We can all learn from people like him."
---
Follow @JClipperton_CP on Twitter
Joshua Clipperton, The Canadian Press