First Kentucky Derby experience a winner for Bjugstad
What exactly was Nick Bjugstad doing horsing around in Kentucky with five of his Florida teammates?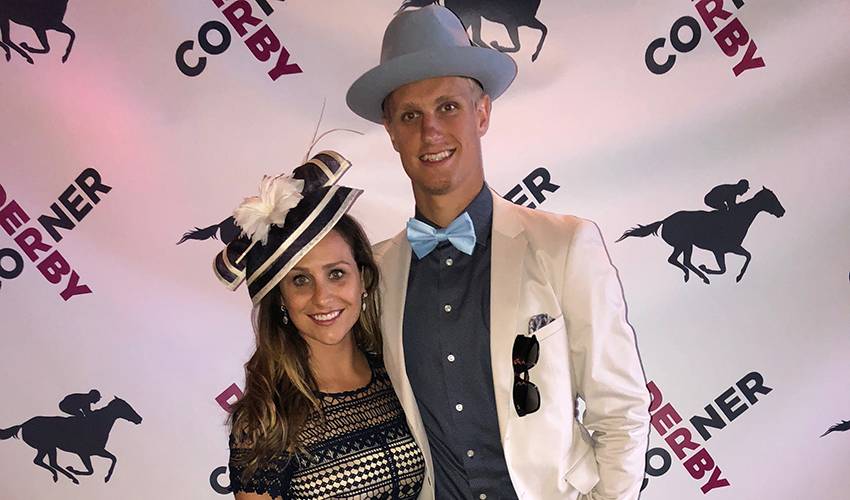 What exactly was Nick Bjugstad doing horsing around in Kentucky with five of his Florida teammates?
One year after Vincent Viola won the Kentucky Derby, one of horse racing's most high-profile and historic races, Bjugstad, along with Vincent Trocheck, Mark Pysyk, Jamie McGinn, Keith Yandle and Jonathan Huberdeau joined the Panthers owner at the 144th running of the race in Louisville.
Viola had another entrant in this year's edition of the Derby, Vino Rosso, a colt that he co-owns with Repole Stable.
The players, joined by their significant others, upped their fashion game for the big event, each one sporting a colourful, can't-miss-them-in-the-crowd outfit.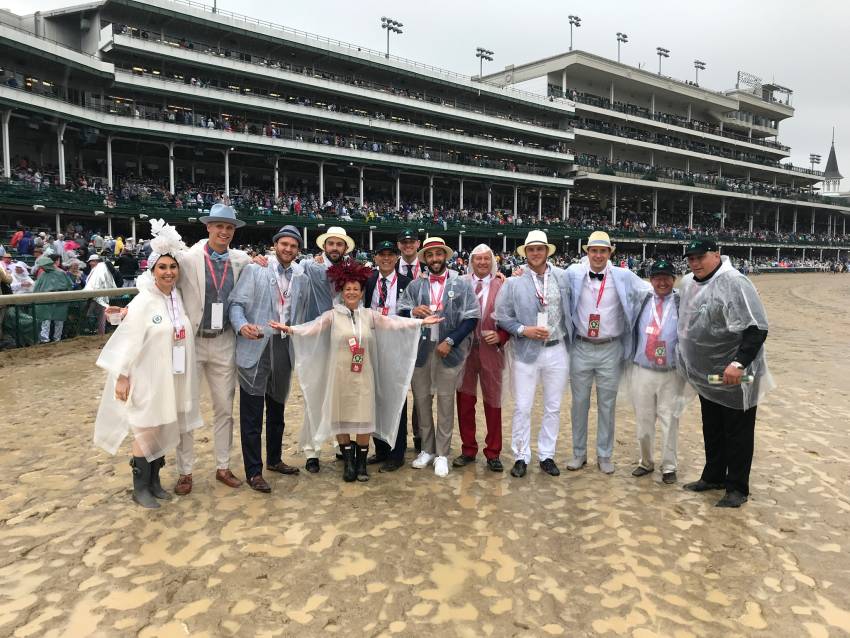 Who won unofficial best-dressed honours?
"We were all wearing pretty funny outfits – definitely out of the ordinary from the way we usually dress," noted Bjugstad. "I don't think 'Troch' even had to go shopping. He has some pretty crazy suits already. He'd be the best dressed out all of us, but I thought we all looked pretty good. The wives and girlfriends helped us out and they got to wear their big hats. They knew what to do and they had us matching with our outfits. It was a great time."
It was also the first Derby experience for Bjugstad, who was joined by his fiancée Jackie Forrest.
"It was definitely a treat to go there and to go with Vinny and his family," said the Minnesota native. "It's such a fun time. Just to be a part of it all and know someone who has a horse in the race -- it was really exciting leading up to it. You don't get many opportunities to do something like that. We're very grateful that the Viola family invited us. They invited the whole team, but this was the group that was still in Florida. I hope I get back one day because I really enjoyed it."
The players also enjoyed another memorable moment when they made their way onto the track and escorted Vino Rosso before he headed to the starting gate.
"That was the coolest part," said Bjugstad. "Vinny was nice enough to bring all six of us on the track 20 minutes before the race. The ownership group got the horse and then we got to walk with them on the track. Just being that close to the horse was something else. I can't believe we were able to do that. They're amazing. It was also great to look up in the crowd and see how much fun everybody was having."
It was Always Dreaming who delivered Viola his prized Derby triumph in 2017. This year, Vino Rosso finished ninth in the 20-horse field.
But it wasn't all bad news for the owner. On Friday, Bugle Notes, another horse he co-owns, won the third race on Kentucky Oaks day.
"It was such an eye-opener being there for the two days," said Bjugstad. "Just the intensity of it all. We were able to talk to the trainers, grooms and so many other people. Seeing all that inside stuff and not just the two minutes of racing was really interesting. I'm definitely a horse racing fan now."
Even if he didn't manage to cash a winning ticket during his Kentucky Derby experience.
"No comment on that one," said Bjugstad.