Gagne Goes Coast to Coast
The offensively gifted forward taking his talents from Tampa to Los Angeles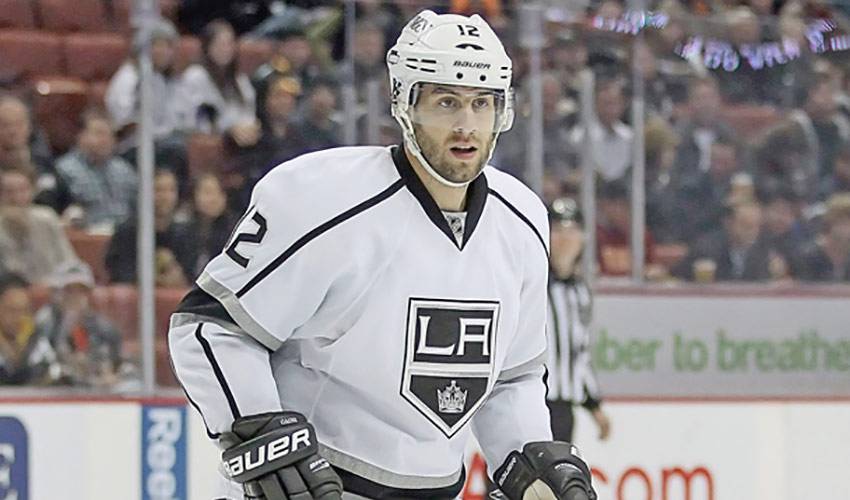 Simon Gagne has gone coast to coast more than once in his NHL career.
The most recent time, however, came outside of the arena.
No, he's not charting out travels that will take him to all compass points within the United States when it comes to his NHL career.
But, yes, he has gone from the southeastern coast to the southwestern coast with his recent unrestricted free agent signing with the Los Angeles Kings.
"I was thinking about that, too," said Gagne, who signed a two-year contract with the Western Conference club on July 1, after playing one campaign with the Tampa Bay Lightning. "I'm going from one coast to the other, but I'm looking forward to the chance. It's a good fit for me."
It's also a good fit for the Kings, who will get an accomplished scorer, respected veteran and resilient performer.
Having played in 727 regular season games and 105 playoff contests, the native of Sainte-Foy, Quebec is a welcome addition to a relatively young Los Angeles squad, one that also happens to include Gagne's former Philadelphia Flyers teammate and friend, Mike Richards, who was recently dealt to the Kings.
Gagne relishes the opportunity to take on a mentorship role.
"I like the fact that we have a chance to win here," said Gagne, who was drafted out of the Quebec Major Junior Hockey League (QMJHL) 22nd overall in 1998 by the Flyers. "We have a young team, but we also have a lot of talent. You look at Chicago, they were a young team that won the Cup and then there's Pittsburgh, another young team who won the Cup.
"You look at this team and you see similarities to those teams. Last year, LA had an early playoff exit, but you can see we have the pieces in place to have a good shot. To be able to be there for the young guys, both myself and Mike, it's something we both are happy to do."
Having players that have gone deep in the playoffs will certainly boost the Kings' Cup chances.
It was in 2008-09 when Gagne was front and centre in the Cup chase for the Flyers.
Though injuries kept him out of action for part of the playoffs, and Philadelphia was on the ropes, down three games to none in their East semifinal against Boston, Gagne returned for Game 4 and helped deliver an eventual knockout punch.
He undoubtedly made his presence known.
Gagne scored the game-winning goal in overtime, and then recorded two goals in Game 5. After the Flyers became just the sixth team in league history to force a game seven after being down by three games, he scored the series-winning goal in the third period of Game 7 to advance to the Eastern Conference Finals, making the Flyers only the third NHL team to come back from a 3–0 deficit in a series and win.
Last season, Gagne, who has appeared in two NHL All-Star Games and has won two Bobby Clarke Trophies with the Flyers as team MVP, had 12 points in 15 playoff games with the Lightning, a team he came to on July 19, 2010, via a trade for Matt Walker and a 2011 fourth-round selection.
"I really can't wait to get back on the ice," said the player who has represented Team Canada on five occasions, winning silver at the 1999 World Junior Championships and 2005 World Championships, and gold at the 2002 Winter Olympics and a World Cup championship in 2004. "My goal is to play in all 82 games and to score between 20-30 goals. I just want to be the best player I can be."
That would also include his contributions off the ice.
"It's a different league then when I first came in," offered the winger, who played in the NHL All-Star Game in 2001 and 2007. "It's a younger league. Players that are 18 and 19 are making a huge impact. I'm 31, but I don't feel that way. I still have the same enthusiasm and passion for the game. I enjoy every moment."
Gagne and his family will also enjoy the chance to call California home.
"I'm sure a lot of people would say that LA is one of the best places to live in the United States. I think it will be great for all of us."
With Simon Gagne in a Kings' jersey, it could very well be a great season for a young, but talented group in Los Angeles.