Winning is the goal for Winnik
Two-way forward has settled nicely in Colorado & likes the young group the Avs have assembled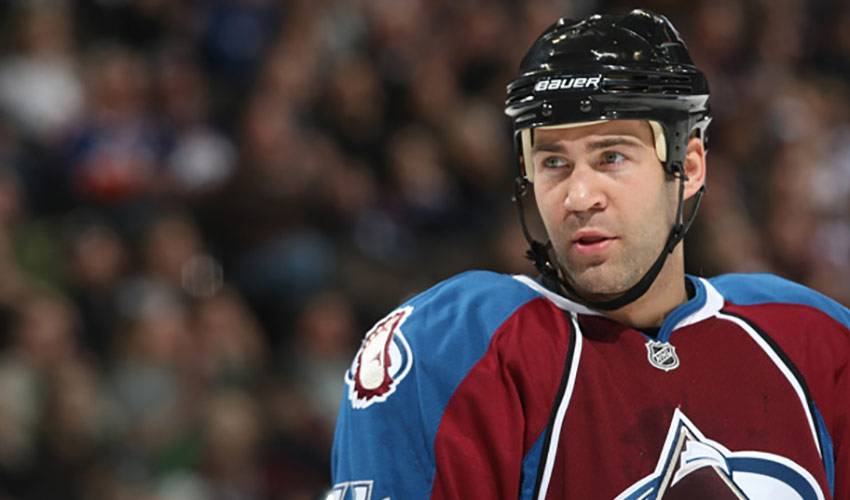 He might have been a late-round pick in the 2004 NHL Entry Draft, but Dan Winnik has grabbed the attention of his coaches and teammates with his contributions at both ends of the ice.
Selected 265th overall by Phoenix seven years ago, Winnik, who was traded by the Coyotes to the Colorado Avalanche for a fourth-round pick in the 2012 NHL Entry Draft on June 28, 2010, made his presence known in his first season in Denver.
The 26-year-old native was certainly a welcome addition to the lineup as he recorded 11 goals, posted 26 points and showcased a strong two-way skill set over 80 regular season games in 2010-11.
"It was a good change for me to come to Colorado," said Winnik, who was on hand with a few of his fellow NHLPA members to observe and offer feedback at the recent NHL Research, Development and Orientation Camp, a two-day event which explores potential changes to the game. "(Head coach) Joe Sacco gave me an opportunity to have more ice time and to be put out in different situations. That was a really good situation for me to find myself in. I felt very comfortable out there and really enjoyed the chances I was given."
A solid penalty-killing forward, Winnik, who joined the college hockey ranks with the University of New Hampshire of Hockey East, is thrilled to be part of an Avalanche group that are eager to improve upon last year's fourth-place finish in the Northwest Division, a season in which they missed out on a Western Conference playoff berth.
Winnik believes Colorado is on the right track.
"We have a young group here, but a group that truly wants to succeed," said the Toronto native, who enjoyed a strong sophomore collegiate year when he scored 18 goals and netted 40 points while being named to the NCAA Northeast Regional All-Tournament team. "You can see good things ahead. We learned a lot last year and we can build on that for this year."
As for his goals, Winnik, who made the Coyotes lineup out of training camp in 2007-08 and scored his first NHL goal in his debut on October 4 in a 3–2 victory over the St. Louis Blues, wants to build on what he achieved last campaign.
"I want to be a steady contributor in all parts of the game," noted the 6'2", 210-pounder. "If I can provide a little more offence this season and then do a solid job defensively, that would make me happy."
A little confidence, he admits, can go a long way.
"Definitely," he said. "That's what it's all about. I felt very welcomed when I came to Colorado. It was such an easy transition for me. As things went along, I felt more and more comfortable and that just makes you want to go out there and work harder."
Working overtime isn't an issue for Winnik, who has appeared in 282 NHL regular season games, but only has seven games of playoff experience.
"The one thing that matters the most to any player is making the playoffs," said Winnik, who was part of the Phoenix squad that appeared in the 2007-08 post-season. "You need to do your part to make that a reality. One game, you might score an important goal and on another night, you might take away a scoring chance that ends up deciding the outcome of the game."
Winnik wouldn't mind if the season started tomorrow.
"I'd be fine with that," he said. "It's good to have some time off because it allows you to get that mental and physical rest you want. It's pretty much 24/7 when the season begins. But that's exciting and that's what you love about the game. Once you get back into it, you feel that adrenaline rush."
He's hoping that feeling carries on throughout the season.
"You look at our lineup and you see that management has done an excellent job assembling this team," offered Winnik. "The pieces are definitely in place and even though we are a young team, we have the type of players that can make an impact and know what you need to be a success."
It's something Dan Winnik is certainly familiar with.