A Positive Spin For Raymond
Mason Raymond is making the most of his opportunity with the Leafs after making the team out of training camp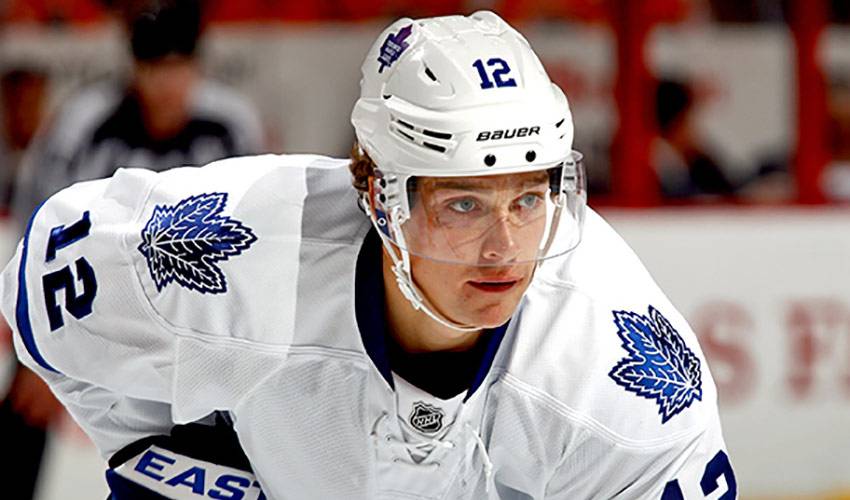 Leave it to Mason Raymond to always put a positive spin on things.
Just over 12 hours after scoring the shootout winner against rival Ottawa courtesy of a head-turning spin-o-rama move, Raymond was understandably elated, yet modest when talked turned to his big moment.
"It's worked for me in the past," Raymond told NHLPA.com. "But that doesn't mean that's going to work all the time. Shootouts and penalty shots, they can be nerve-wracking. That night, it just happened to be successful."
It also happened to give Toronto another two points early on in the campaign.
"From a team standpoint, shootouts, when you look over the course of a season, are huge factors in determining a lot of things," said Raymond, who last scored using the spin move in March against the Columbus Blue Jackets. "That extra point can mean quite a bit."
After 374 games with the Vancouver Canucks, the 28-year-old Mason was offered a tryout with the Maple Leafs on September 8. There were no guarantees of a roster spot, but the Alberta native quickly impressed with his speed and offensive savvy.
Fifteen days later, Raymond signed a one-year contract.
"The transition has been pretty good," offered the 51st overall pick in 2005. "This is the second NHL team I've been on. Obviously, it takes some time to mesh. But I'm happy with the way things have gone so far. To be honest, I'm still learning. There are new systems to familiarize yourself with, but the communication from everyone has been great."
Feedback hasn't only been restricted to within the confines of the hockey rink.
"Having played in a Canadian market, you understand what it's all about in terms of the passion and support of the fans," noted Raynond, who recorded 25 goals in 2009-10. "But in Toronto, it's on a whole bigger scale. You get a sense of what Leaf Nation is all about right from the start. The fans are super-passionate. I love that they are so involved.
"You can be walking down the street and people will pick you out," continued Raymond. "That's the fun part of it. People will give you a pat on the back or a compliment."
Despite a rainy day following the Leafs game with the Sens, Raymond was still smiling after the victory.
"When you win the way we did, coming back to tie it and then win in a shootout, the adrenaline really kicks in," said Raymond. "But then the next morning, you have a chance to put it into perspective, to play all those scenarios over in your head. Hopefully, there are many more good moments to come for us."
And as for that dreary weather?
"Well, I played in Vancouver, so I'm used to it. It doesn't matter at all. My family and I are settling in well and everyone is happy."
You just knew Mason Raymond would find a way to put a positive spin on things.