A Cup Drive on the West Coast
Mason Raymond is helping steer the Canucks through the 2011 playoffs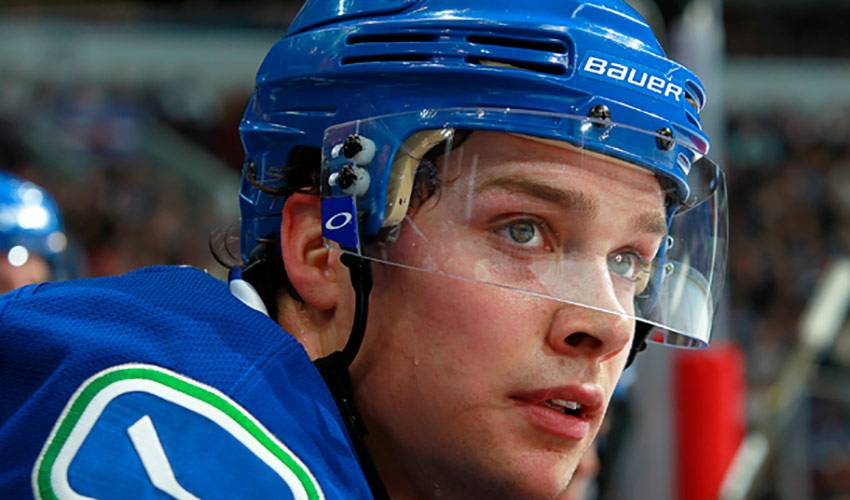 Just a day removed from Vancouver's Western Conference semifinal win over Nashville, one of the first things Mason Raymond wanted to do was go for a drive.
His goal to open the scoring proved to be a big key in the Canucks eventual 2-1 triumph over the Predators in Tennessee, a victory that sent Vancouver to the West final, putting them one step away from contesting for the Stanley Cup.
Not even a nearly five-hour flight home could diminish Raymond's exuberance over a hard-fought win and for what could possibly lie ahead.
"It took a bit of time to get home, but the guys were pretty excited," Raymond told NHLPA.com the day after the victory. "To be honest, it's nice to be able to relax. One of the first things I wanted to do was get behind the wheel and go out on the road for a while."
Not surprisingly, it was a sea of blue, green and white wherever he looked.
"We have very passionate fans and we're very lucky," said Raymond, who was selected 51st overall by the Canucks in the 2005 NHL Entry Draft. "There were a lot of cars with flags on them. You can definitely tell everywhere you look that there is a playoff feel."
As for his tally in Game Six against Nashville, Raymond, who picked up his first NHL point, an assist, in the season-opener against the San Jose Sharks on October 5, 2007, felt immense relief in netting his initial goal of the post-season.
"It's just nice to score," said the Alberta native, who played two seasons of collegiate hockey at the University of Minnesota-Duluth." And it was certainly nice to get that monkey off my back. Ryan (Kesler) did all the work to get the puck to me. The main thing is that we got through to the second round."
And the Canucks did so against a very good Predators team.
"They are just so hard-working and relentless," praised the 25-year-old, who earned WCHA All-Rookie honours in 2006, WCHA First Team All-Star honours in 2007, and was also named the Minnesota-Duluth Bulldogs' most valuable player in 2007. "They run their system so well. A lot of the games were really close, but those are fun games to play in. The last game was a nail-biter, too. We had to play right to the buzzer. It was a huge relief when it finally sounded."
It's been an up and down playoffs for the Canucks, the No. 1 seed in the West who are looking to deliver the city its' first Stanley Cup.
While the pressure continues to mount, Raymond is buoyed by the composure and confidence exuded by his teammates.
"To beat Chicago, a team that we've struggled with and who are the defending Stanley Cup champions, in the first round, that was something else," offered Raymond, who came into this year's post-season with 21 games of NHL playoff experience. "And to get by Nashville was huge, too. Now, it's nothing but tough sledding. We know we have our work cut out for us."
Raymond also knows the group assembled has a singular focus and determination, something he hopes leads to the ultimate payoff.
"We've had the same core group of guys for a while and we've had our share of highs and lows," said Raymond, who was the recipient of the 2010 Fred J. Hume Award, as Vancouver's unsung hero. "We also recognize that we have a chance to do something special. Nothing is easy at this point, but the boys are feeling good."
So is Raymond, who hopes his goal against Nashville is the start of even more red lights.
One of the fastest skaters in the league, Raymond, who scored 25 times in 2009-10, has shown the ability to be an offensive catalyst. And while his sole concern is in seeing the Canucks have a successful Cup run, he does admit lighting the lamp is a wonderful feeling.
"When I scored that goal, I think the first thing that went through my head was, 'Finally!' I know it's all the clichés that if you keep shooting good things will happen, but maybe that's true. All I want to do is be able to play my part in helping the team win. Whatever I need to do, I will."
It's just the type of drive Vancouver has come to expect from their speed demon.