The Space Needle to Climate Pledge Arena, Jared McCann enjoys all Seattle has to offer
Jared McCann plays tour guide while settling into his new home in Seattle.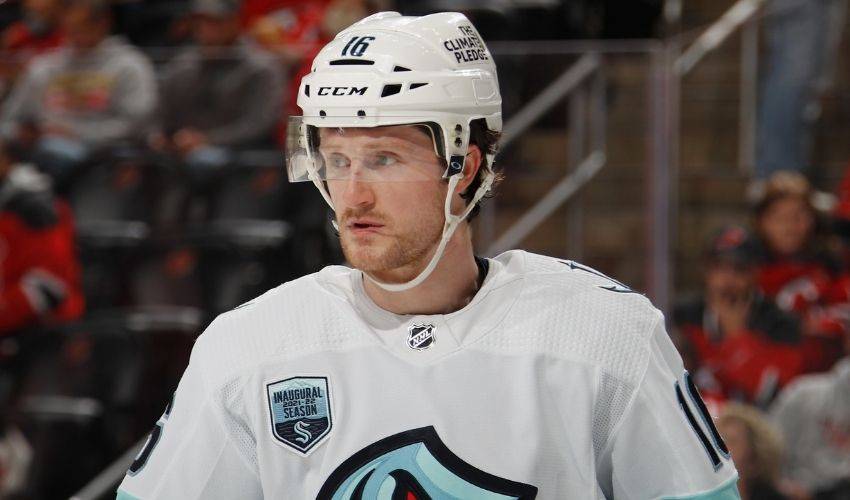 Feature photo: Getty Images
---
It's by no means an official title, but becoming a part-time Seattle tour guide is certainly befitting Jared McCann.
On a recent day after the Seattle Kraken's first NHL home opener, the affable 25-year-old forward was up early, plans already made, to take his parents, Matt and Erin McCann, out for some sightseeing around the city he now calls home.
"We're thinking about going down to see the Space Needle because I haven't seen that yet. We're also going to check out Pike Place Market and drive over to Bellevue (located across Lake Washington from Seattle). A couple of the guys went there and said they really liked it. It's been really great having my parents here. They've never been out to Seattle, so they are really enjoying it. This is a great city and there's so much to see and do."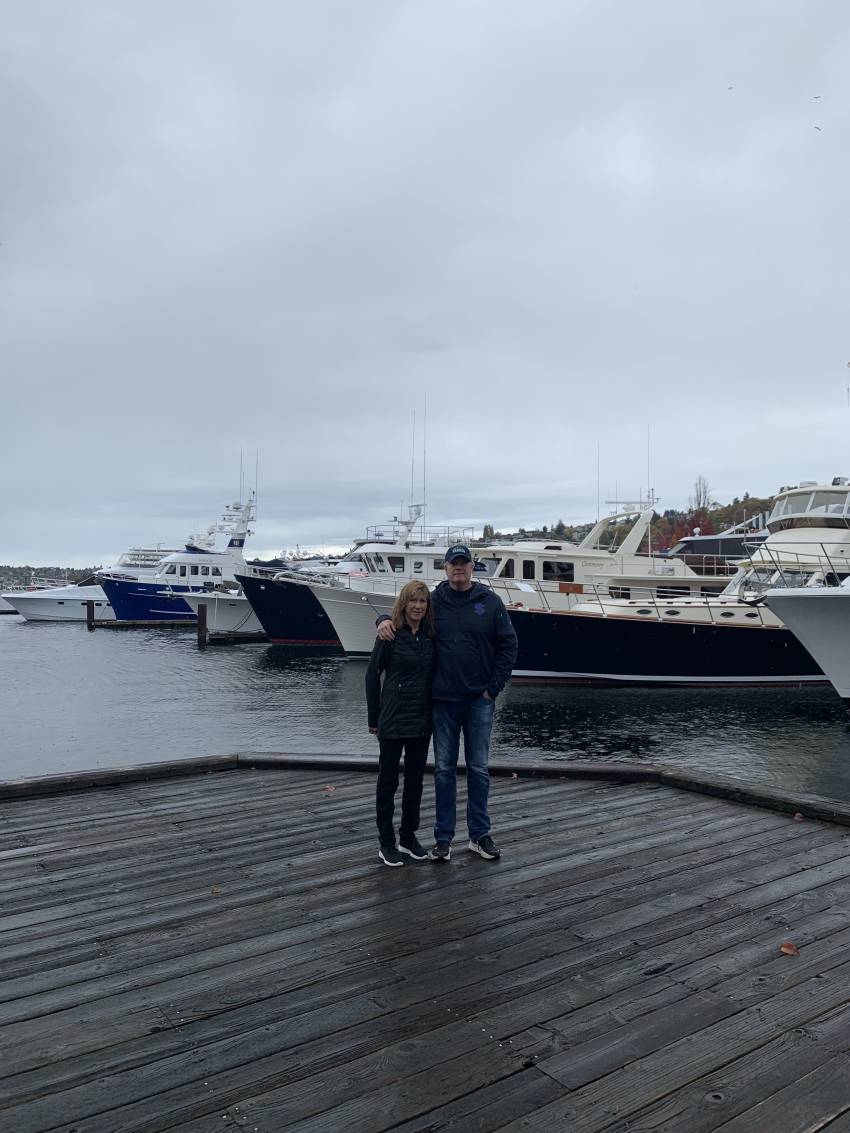 It's a sentiment shared by his father.
"The city of Seattle is absolutely gorgeous with such a passionate fan base," said Matt McCann. "Jared feels honoured to be here and his mother and I are very happy that he is."
If it sounds like the player who has skated in over 350 NHL games is settling in quickly to his NHL city, that's because he most certainly is. The same can also be said of McCann's comfort level on the ice.
"Everything has been awesome so far. We have a great group of guys here. Everybody has been so welcoming to one another. It's obviously a different situation for a lot of the guys in not knowing anyone, but there's really good chemistry already. We've really meshed as a team."
For a player on the fifth stop of his NHL career, McCann, who has suited up for the Canucks, Panthers and Penguins, and was briefly a member of the Maple Leafs, is as content and confident as he's ever been.
Coming off a 2020-21 season where he played both between centre and wing for Pittsburgh, recording 32 points and tying a career high in goals with 14 in 43 games, the 6-foot-1, 185-pound forward hasn't missed a beat since going to the Pacific Northwest. Just over a handful of games into the Kraken's inaugural campaign, McCann has been one of the team's top two-way performers, thanks to his versatility.
In Seattle's second game, a tilt on the road against Nashville, McCann, who had notched a goal in their 4-3 debut loss to Vegas, recorded a goal and an assist in the Kraken's 4-3 win – their first victory in franchise history. He also contributed a helper in the Kraken's home opener, a 4-2 loss to Vancouver.
Despite the defeat to the Canucks – the team that drafted him 24th overall in 2014 – the Stratford, Ontario, native took away plenty from the milestone contest.
"We haven't got the results we want yet, but if we keep playing the way we did against Vancouver, the results will come. It really was an unbelievable night. I've definitely never been in a building that loud before. We had people banging on the synthetic glass as we were going onto the ice. You could barely hear yourself think. It was amazing, an amazing experience. You had to soak it all up and enjoy it."
Enjoying the atmosphere is exactly what McCann managed to achieve, despite the seemingly endless sights and sounds that filled the arena throughout the game.
"Our coach told us to enjoy the moment and we did. We were able to reset for the start of the game and get that focus. That was tough to do, but we did."
His parents were also thrilled to be on hand for the game.
"The experience was incredible," said Matt McCann. "The facility is first-class, and the fans were absolutely electric."
His son sees a bright future, both in the short term and beyond, for the Kraken.
"I've really enjoyed getting to know the guys and working together to get better every night. I feel very fortunate to be in the position that I'm in. I'm excited about the season and how we'll be able to grow and get those results that we want. We have a great fan base and you can really get a sense of just how happy they are to have a team."
With hockey taking a backseat to sightseeing on this day, McCann is relishing the chance to see some of what Seattle has to offer. Perhaps McCann will even offer up his tour guide services throughout the season when his teammates' parents come for a visit.
"I don't know about that, but I'm really happy to be part of this team and to play in such an amazing city."