Real life superhero Hodgson recognized for community efforts
Kevin Hodgson is a Willie O'Ree Community Hero Award finalist, but the executive director of HEROS isn't about the accolades.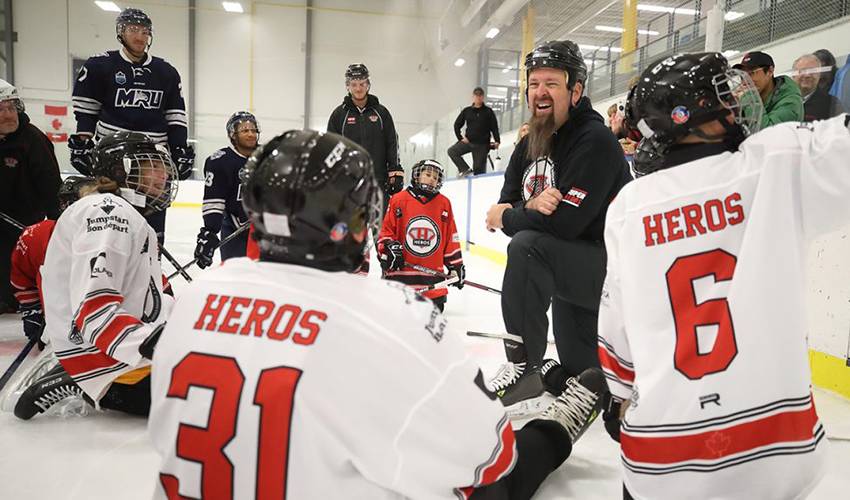 Feature Photo: courtesy of HEROS
---
The hero to many is noticeably uneasy talking about himself, but HEROS (Hockey Education Reaching Out Society) executive director, Kevin Hodgson, is deeply honoured to have his name associated with the NHL's Willie O'Ree Community Hero Award.
When Hodgson found out he was a finalist for the prestigious honour, which is presented annually to an individual who has positively impacted their community through the game of hockey, it prompted an emotional reaction from the man who has been helping at-risk youth get involved in the game for two decades.
"It was pretty wild," Hodgson recalled. "You get on a call with the NHL and they don't really tell you what it's for. Then, up pops a video, and it's Willie O'Ree letting you know that you are finalist for the award. When you do this kind of stuff, the work we do, you're not in it for awards. But having a chance to get to know Willie a little bit over the years and spend time with him, that hits you a little bit differently. When the man who the award is named after tells you that you're a finalist, you're flattered and humbled."
Established in 2017-18, the Willie O'Ree Community Hero Award is named in honour of Willie O'Ree, who became the first Black player to appear in an NHL game when he made his debut with the Boston Bruins on January 18, 1958. After a professional hockey career that spanned 21 seasons, O'Ree has since served as the NHL's Diversity Ambassador and has worked with several HEROS hockey programs. Hodgson, along with Renee Hess (founder of Black Girl Hockey Club) and Howard Smith (co-founder of Pittsburgh I.C.E.), are the 2020-21 finalists for the award which comes with $25,000 in prize money for the winner's charity of choice. The remaining two finalists will also be awarded $5,000 each for their chosen charities.
"Willie is the reason you do these things and when I saw a video pop up of the family that nominated me – both are side-by-side on the screen – I felt like the filling in a sandwich," Hodgson explained. "There was the person who inspired us to get going and the kid who is going to inspire us to keep going. I really believe the kids we work with are the ones who are going to change the hockey culture in a positive way."
Hodgson's impact on the program, as well as his work with the SuperHEROS – a program established in 2018 which provides the chance to play hockey for youth living with physical and cognitive challenges – is nothing short of inspiring.
More than 28 HEROS programs are currently offered in 12 cities across Canada, with 300 volunteers and 900 youth participants. The program has helped nearly 10,000 boys and girls since its inception in 2000.
Several current and former NHL players – Matt Dumba, Brenden Dillon and Dougie Hamilton to name just a few – are HEROS ambassadors. Many others, including Matthew Tkachuk of the Calgary Flames, also lend their support to Hodgson.
Whenever the players and kids are able to connect on the ice, or more recently, through Zoom calls, hockey is rarely the main topic. The conversations run the gamut from what players would do if they weren't in the NHL to their favourite animals, or in one instance, which washing machine they use.
Kris Markin's son Harrison, who is part of SuperHEROS, asked Tkachuk that very question during a video call.
"Harrison is obsessed with washing machines," Markin said. "We visit appliance stores and he'll go through and look at all of them. One of the things SuperHEROS does is have hangouts with current players, former players, coaches and Olympians in other sports. The kids have a chance to ask players questions and he asked Matthew Tkachuk what kind of washing machine he had. He was home with his family at the time, and when he was asked, he told Harrison to wait one second and asked his mom. Next thing you know, Harrison and Matthew's mom are discussing the pros and cons of a certain line of washing machines."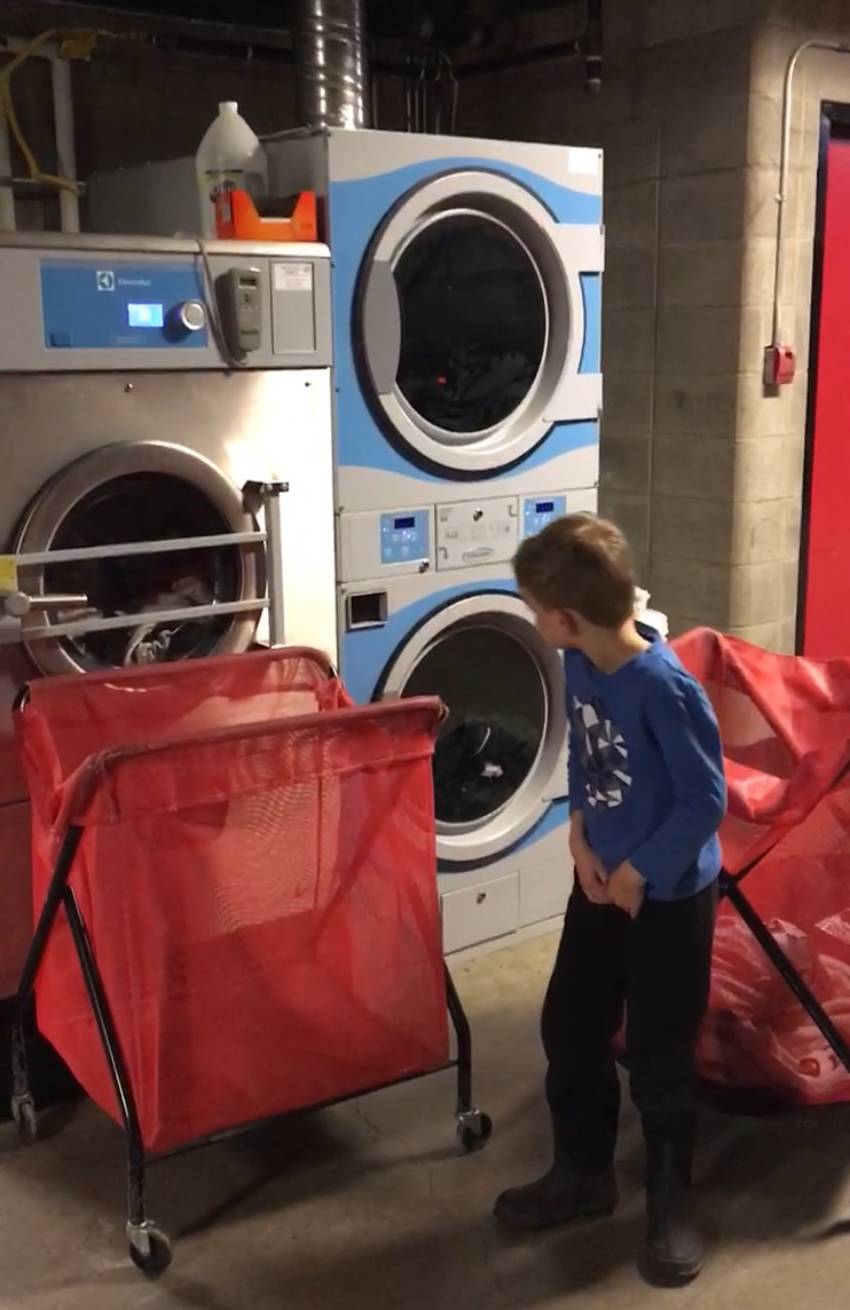 The next time the family was at an appliance store, Harrison made a beeline for a particular model.
"He went right up to it and stood by it because his friend Matthew has one. For Harrison, with the SuperHEROS program, they are all hockey players. It isn't because his friend Matthew plays for the Calgary Flames, it's that he's also a hockey player. They share that same bond. Harrison truly feels that he belongs. When he and his classmates were playing floor hockey at school, somebody asked him a question about hockey, and he said, 'My friend Matthew plays at the Saddledome.' When they asked who it was, he said, 'Matthew Tkachuk.' Harrison is a hockey player, Matthew is a hockey player, and that's all there is to it."
Tkachuk is happy to share that connection with Harrison.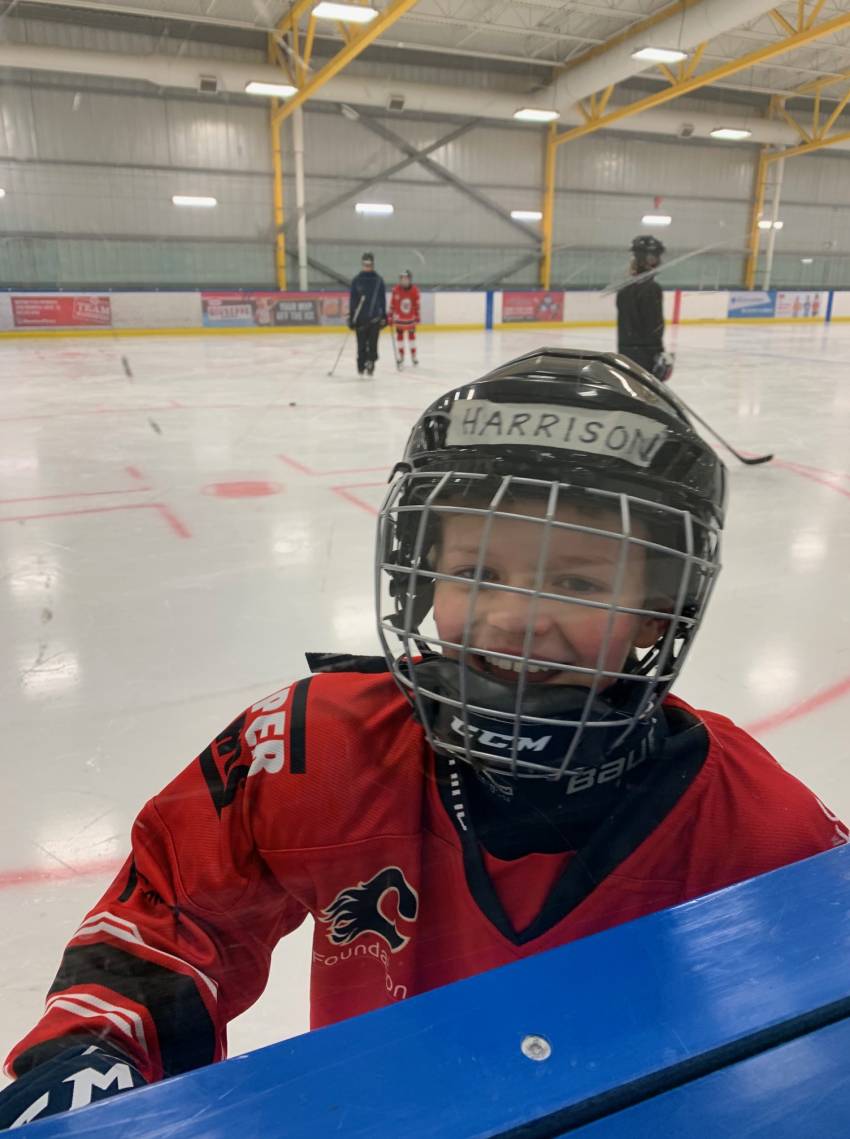 "That's awesome," the Flames forward responded upon hearing the connection Harrison felt with him. "In meeting with these kids, I've learned as much, if not more, from them as they did from me. They are such great kids who have so much positivity. It's something that has made a huge impact on me."
Hodgson has had the same effect on HEROS and SuperHEROS kids and their families. The Markin family feels fortunate to be part of those communities.
"It really is a community in every sense," said Kris. "All of these kids are Harrison's friends. If they play hockey, they are his friends. And that is what Kevin has created. My husband and I are now hockey parents. That is the greatest feeling you can have. I get teary every time I see the SuperHEROS kids on the ice. Not only are we parents, but we are also hockey parents and special needs parents … we are a community.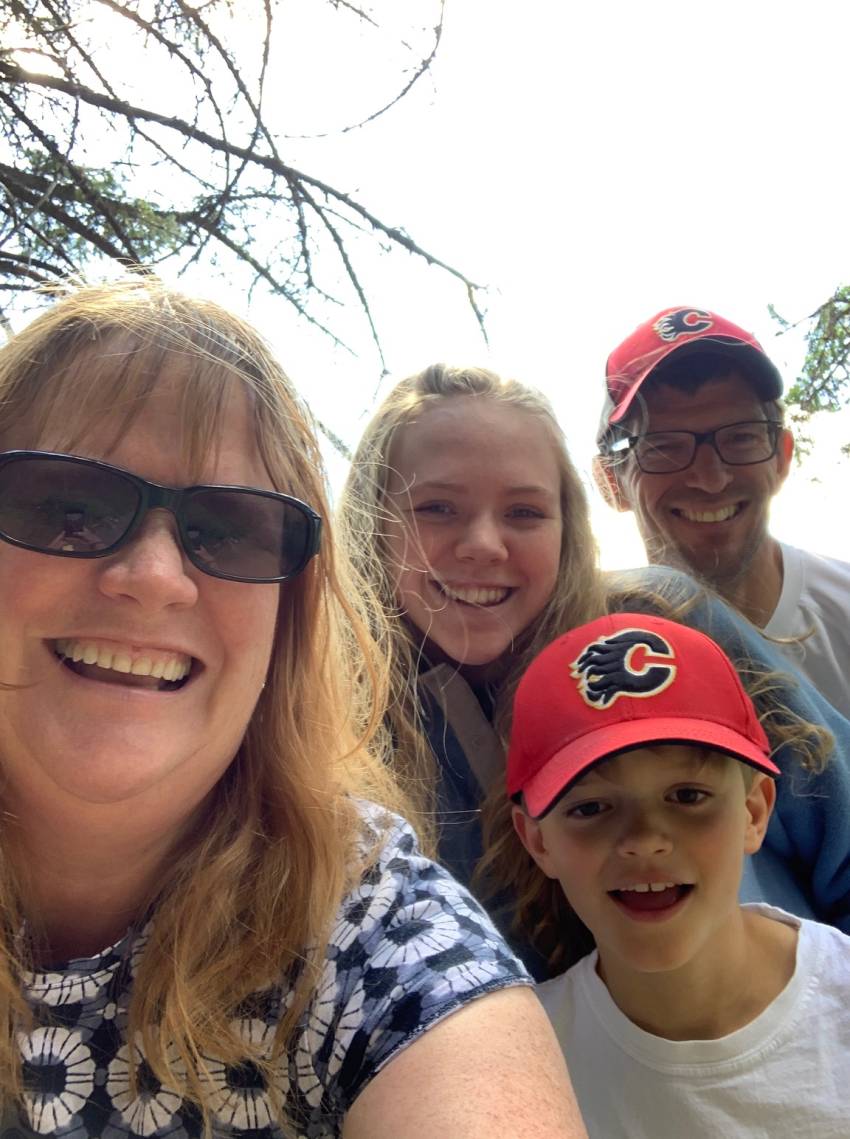 "Right from the start, Kevin assured us that Harrison deserved to be there and that is why SuperHEROS was there – to make sure everyone belonged. My amazing, wonderful kiddo, who didn't join things, avoided groups and couldn't follow directions, is a hockey player. When Kevin told us that hockey is for everyone, he meant it and made it happen. The first week, Harrison got all of the equipment on and stayed on the ice for 15 minutes, the next week, 20 minutes. Flash forward three years and we can't get him off the ice. We count down how many sleeps until the next practice or next hangout. Hockey brings Harrison joy and helps him get through the difficulty of school, therapy and the day-to-day. "
Both HEROS and SuperHEROS have received plenty of assistance over the years, including from the NHLPA's Goals & Dreams fund.
Established in 1999, NHLPA Goals & Dreams (G&D) is the largest grassroots hockey assistance program in the world. One of the first donations made over 21 years ago was to HEROS, and G&D has continued to support the initiative since its inception. Donations have since been made to chapters all across Canada with over 100 sets of gear donated in the last 16 months alone. There have also been several events that have featured NHL players in Vancouver, Calgary and Winnipeg over the last few years – including Zoom calls with HEROS participants during the pandemic.
"Our program started in Vancouver in 2000 and the very first gear our kids wore came through Goals & Dreams," said Hodgson. "And it's just continued on since then. We're still very grassroots – just two guys working out of their kitchen tables – so when you come across organizations like Goals & Dreams, it's a pathway to equipment which otherwise wouldn't be affordable to these kids and families.
"By and large, we're working with people who can't afford the gear. So, you build a partnership and it opens it up to so much more. Our kids have had the chance to interact with so many NHL players. We don't want it to be where these players sign autographs, we want the kids to be able to speak with them and learn about what their passions were and how hard they worked to get where they are. And that's what we've been able to do through Goals & Dreams, to create a genuine connection between kids and players."
Markin is thankful for everything and everyone associated with HEROS and SuperHEROS – and none more so than the man behind it all.
"Kevin is remarkable. He knows each of our kids and what is important to them. I don't know anyone who gives as much as he does. When the award news came out, he sent us all an email saying that the program is being recognized. He didn't mention himself."
After a slight pause, Markin offered up what she believes is the perfect way to describe Hodgson.
"When you get right down to it, he really is the superhero."