McAvoy set for new outdoor hockey memories, recalls some old ones first
Ahead of his outdoor NHL debut at Lake Tahoe, Charlie McAvoy shares the silver lining of missing his first opportunity in 2019.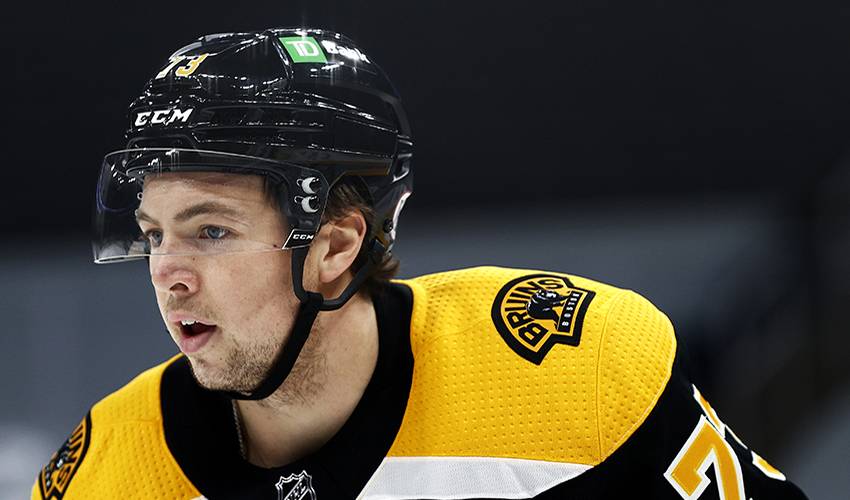 Feature photo: Getty Images
---
There's no way Charlie McAvoy is missing out on this one.
When the Boston Bruins face off against the Philadelphia Flyers February 21 in the NHL Outdoors Sunday game at Lake Tahoe, 23-year-old McAvoy might be the player with the biggest smile on his face.
After playing the role of spectator in Boston's 2019 Winter Classic win over the Chicago Blackhawks, a game played at Notre Dame Stadium in South Bend, Indiana, the defenceman has been counting down the days until he'll lace up the skates for his big league outdoor game debut, which is slated to be one of two regular-season games on the south shore of North America's largest alpine lake.
"I was thinking about it the other day… it was a crazy circumstance that happened. I blocked a shot against Montreal in a game that was around mid-December in 2018," recalled McAvoy. "It put a hole in my foot, right around my heel. It was [Montreal Canadiens defenceman] Jeff Petry who took the shot and it was so hard."
And even more painful.
"It exploded my skin through the skate. It was crazy. I had to get stitches on my heel, a spot where your skin doesn't pull or stretch. It was just a mess. I tried to play on it and I thought if I could just get to Christmas break, I'll have four days off the ice. I could barely put my foot in the skate. I wasn't even taking strides in practice because it hurt so much. Sure enough, on the recovery for that, it got infected, and I couldn't play in the outdoor game."
It remains one of McAvoy's biggest hockey disappointments.
Not being able to play in the great outdoors stuck with him long after Boston's 4-2 victory over Chicago, but so did the silver lining that came from it.
"It was a good call, not being able to play in that game. You don't want to end up in the hospital and it becomes even worse. It stunk, not playing in the game. Looking back on it now, I have a great appreciation for the fact that I was able to be there. My family came to South Bend and we experienced all of it together. That was the coolest part. We went out for dinner the night before the game. Not playing allowed me to spend more time with my family. I even got to watch part of the game with them. That was the best part of the experience."
McAvoy is hoping for a much different type of experience this time around.
The 14th overall pick of the 2016 NHL Draft has had the game in the back of his mind ever since it was announced.
Now that's drawing closer, it's top of mind for the blueliner.
"I couldn't be more excited. It was really heartbreaking not playing last time. I remember how sad I was, but I didn't want to make anything about myself. Our team ended up playing great and winning the game. I remember being torn up about not playing in such a special setting."
Having the chance to play in a picture-perfect spot this time isn't lost on McAvoy.
"It's unfortunate there won't be any fans, but the venue is like something out of a movie or a beautiful painting, with such amazing scenery. I'm sure it's something all of us will remember for a very long time."
The event prompted McAvoy to recall his own outdoor hockey experience as a kid.
Although it didn't have the same breathtaking sights as Lake Tahoe, the backyard rink at his childhood home was a memorable spot.
"I never grew up playing on the ponds or the lakes, so it was the backyard rink for us. Any time it would get cold enough, usually around January or February, my dad would build a rink. We didn't have a big backyard, so it was a small rink. It was about 20 feet in length and probably only 10 feet in width. It was awesome. We could fit a net on there and skate back and forth on it all day."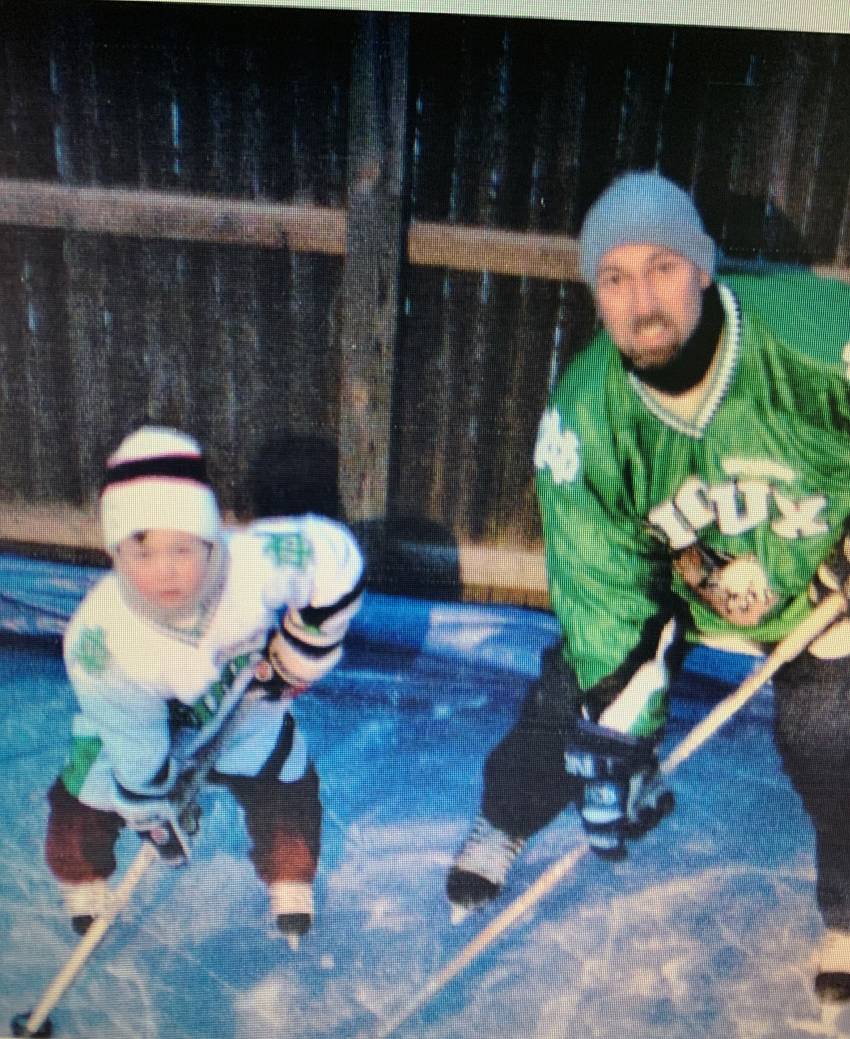 McAvoy and his sisters, Heather and Holly, managed to leave a mark, literally, every time they skated on the rink.
"I have some amazing pictures of us out there, all of us wearing our different jerseys – myself, my sisters, my mom and dad. There are so many great memories of skating around in the backyard and having fun. The net was right in front of the shed and we put a lot of holes in it. I'm just so thankful my dad did that for us and allowed me to have those memories I have today."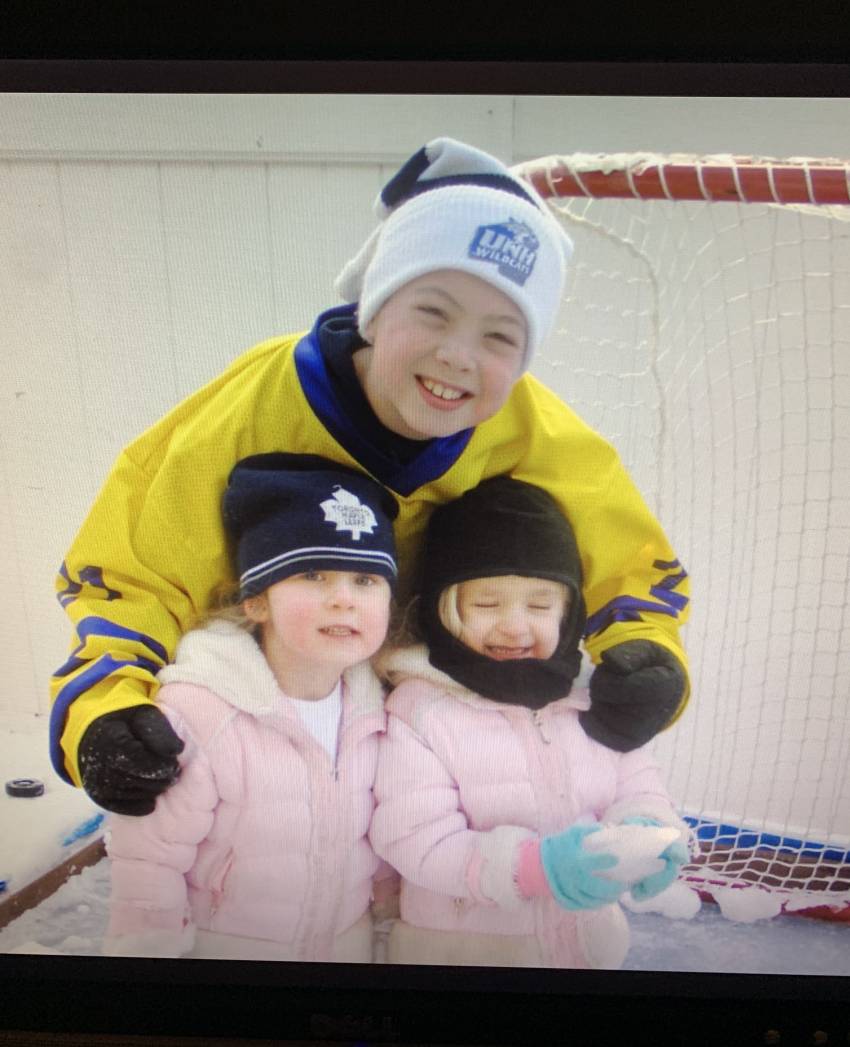 In less than a week's time, McAvoy will have another outdoor adventure to add to the memory books.
He's thankful to finally get the chance to have his first shot at competing in an NHL outdoor game.
"I really can't wait. I know it's something that I'll never forget."