Mathieu Schneider Joins NHLPA Staff
Veteran of 20 NHL seasons and longtime union member to serve as Special Assistant to the Executive Director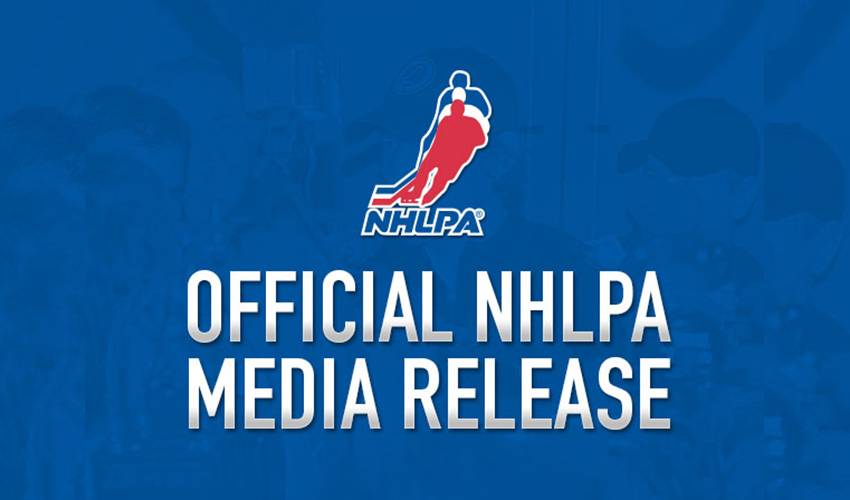 MATHIEU SCHNEIDER JOINS NHLPA STAFF
TORONTO (February 23, 2011) – Mathieu Schneider, a veteran defenceman of 20 seasons in the NHL, has joined the National Hockey League Players' Association (NHLPA) as a Special Assistant to the Executive Director, Don Fehr announced today.

"I am pleased to have Mathieu join the NHLPA's staff," said Don Fehr, NHLPA Executive Director. "His vast experience as an NHL player and as an active member in his Association will make Mathieu a great addition to the staff and an exceptional asset for the players."

In his newly-created position at the NHLPA, Schneider will work on a number of on-ice and off-ice matters. Schneider will also play a role on behalf of the Association in future rounds of collective bargaining.

Schneider 41, appeared in a total of 1289 NHL games, 18th all-time among defenceman, with 10 NHL Clubs, scoring 223 goals and 520 assists for 743 points. He finished his playing career after completing the 2009-10 season with the Phoenix Coyotes. During his career, Schneider served his fellow members as a Player Representative on the Executive Board (eight times); VP of the Interim Executive Committee (2006-2007); member of the NHL/NHLPA Competition Committee (April 2008-October 2010); member of the Executive Director Search Committee (2009-2010).

"Now that my playing career is over, I'm very excited to have the opportunity to continue to work on behalf of the players," said Schneider, a two-time NHL All-Star. "I plan on drawing from my own understanding of the NHLPA and the game to help ensure that the players are educated on all matters relating to the Association and the Collective Bargaining Agreement."

Schneider was the Montreal Canadiens' fourth choice, selected 44th overall in the 1987 Entry Draft. The two-time All-Star (1996, 2003) won a Stanley Cup with the Canadiens in 1993, and his 36 career game winning goals rank him 11th all-time among NHL defencemen. Schneider was a member of the United States 1996 World Cup of Hockey team that won the inaugural World Cup of Hockey championship. He also represented his country twice in the Olympics (1998 – Nagano, Japan; 2006 – Turin, Italy).

Schneider will work out of the NHLPA's offices in Toronto.