Trade Deadline: The Unseen Impact
20-year NHL veteran Mathieu Schneider gives some insight into how the trade deadline affects players in ways that most hockey fans never see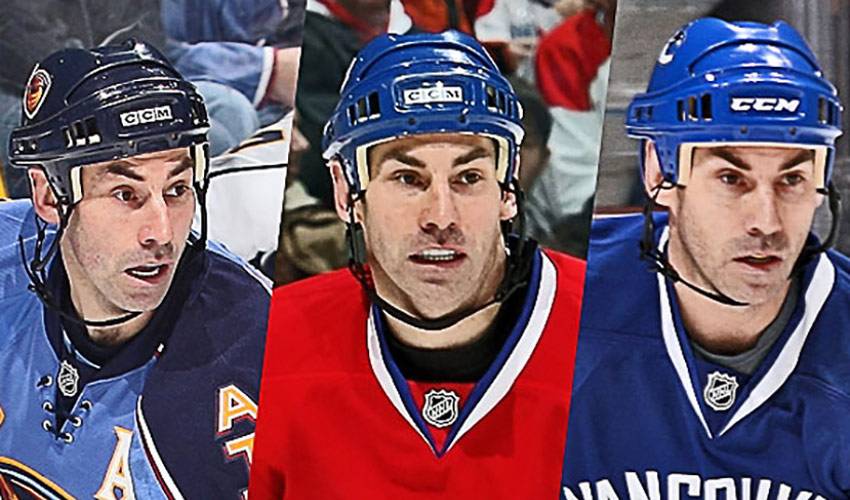 The trade deadline.
For fans and the media who cover the NHL, it can seem like Christmas. The chance for teams to add, what the team and their supporters hope, a player or players who will ultimately put them over the top and help them capture a Stanley Cup.
For the players themselves, the day can seem like a trip to the dentist. The lead-up to the deadline can be an anxious time that could result in a significant change to a player's life, both professionally and personally.
Mathieu Schneider knows this as well as anyone. As a player who skated for 20 seasons and suited up for 10 different NHL clubs, Schneider was no stranger to the trade deadline and the issues that it presents to players.
"Well, professional sports is the only place where you can have your rights traded and you end up working in a different city the next day," said Schneider, who is a Special Assistant to the Executive Director for the NHLPA. "You're expected to report, be in the lineup and be playing within 24 hours. It can be an amazing whirlwind. Waiting to be traded can be nerve-wracking, not knowing. The uncertainty is really difficult."
Every single NHLPA member understands that trades are part of the business. While traded players will quickly make the move to a new city, suit up with their new team and play their hearts out for the fans, that doesn't mean that it has no effect on them.
"When you have a family, things are a little different. More often than not, when you know a trade is happening, you are moving from a team that is struggling, to a team that is a contender and has a chance to do well. That's exciting. "
Aside from their personal trepidations and anxiety about being traded to another team, players who have families face another unique set of circumstances.
Players' wives and children are obviously a crucial part of their support system, and these trades can often times be very tough on the families.
"Guys end up living on their own, in another city, away from their wives and kids and that can be very difficult," offered Schneider. "You are in a hotel room usually for the remainder of the year and any kind of playoff drive that you're on. Families will visit once in a while, but it's a difficult situation, not getting to see your kids for a couple months at a time."
Aside from the anxiety prior to the trade deadline, and the resulting strain placed on families following trades, the players are also highly-competitive athletes who are hard-wired to work to succeed. They recognize that their careers will not go on forever and they try to enjoy the experiences of the NHL life as they come.
"My first trade, leaving Montreal and going to the Islanders, it was kind of a surreal experience," remembers Schneider. "Just playing on another club, after being in Montreal for five and a half years, it seemed almost like an out-of-body experience."
"And then another one that stands out for me is near the end of my career when I was traded from Atlanta, back to Montreal. I knew I was getting traded. We were on the west coast in L.A. and I got traded to Montreal and they were playing back-to-back in Washington and Pittsburgh, two nights later. So Guy Carbonneau (then Habs coach) called me and asked me if I could fly to Montreal, which there were no direct flights from L.A., and then practice with the club, do a press conference, get on a plane, fly to Washington to play the next night and then Pittsburgh the night after that. I was 40 years old! It was four days that were just crazy, but I was just so excited to be back in Montreal. That was a wild one, but I made it through. "
So as we all follow players swapped like hockey-cards on the school ground, remember that behind every blockbuster deal that brings a new saviour to your favourite team, is an anxious and excited family man who is ready to step-in and do his part to try and reach the ultimate goal – help his new team win the Stanley Cup.
This story was originally published on April 3rd, 2013