A Real Learning Experience
Blues captain David Backes is using his leadership skills in a new way as part of the NHLPA negotiating committee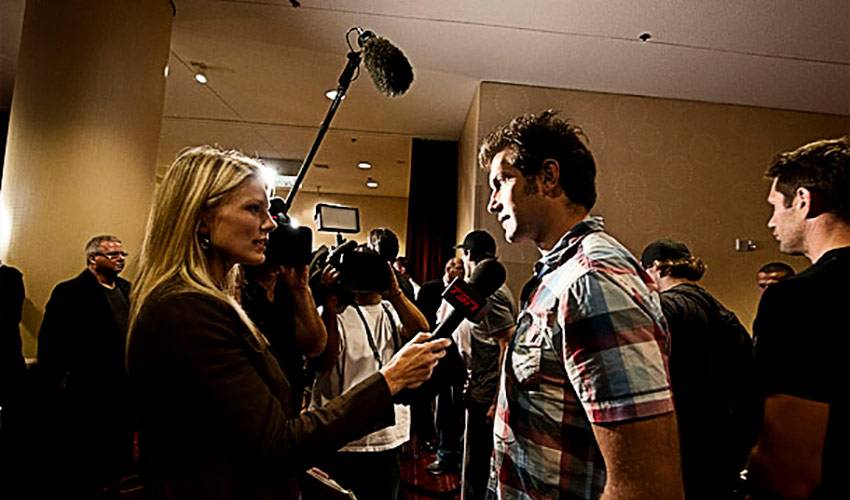 He's witnessed plenty of change on and off the ice during his years in St. Louis, including a passionate fan base that has embraced the players who are eager to deliver them a Stanley Cup championship.
There was a time not that long ago when hockey wasn't the easiest sell in St. Louis. But what David Backes has seen over recent years makes the man who wears the 'C' on his jersey all the more passionate about wanting to get back on the ice.
Not being able to do that because of the owner-imposed lockout isn't easy to take.
"The way we've built things up here is nice to see," said Backes, who has nearly 450 games of big-league service. "There were tough times, not making the playoffs, or where we would sneak into the playoffs and then get ousted right away. But that's changed. We have a great group of guys and we have learned a lot of lessons along the way. We're heading towards where we want to go.
"Unfortunately, this lockout hasn't allowed us to continue that. People here are crazy for their hockey. But there's a stop sign that's keeping us from doing what we want to do."
For now, Backes, who was named the team's captain on September 9, 2011, will continue to train and ready himself in hope the lockout ends soon.
"Being part of the negotiating process has been a real learning experience," said the 28-year-old, who along with his wife contributes his time and support to several St. Louis-area charitable causes. "It's polarizing. You remember when the players, owners and management were side-by-side. Now, we're on opposite sides. It's very eye-opening."
Communication, whether it's between the players themselves, with NHLPA staff or with NHLPA Executive Director, Don Fehr, continues to remain strong.
"Don is fully committed to the players," offered Backes. "He's put in countless hours in ensuring we know everything that is going on. It doesn't matter if you are a first line player, someone who has played 10 years or one year - Don is always available and ready to communicate with you. Any questions you have, they get answered right away. There is no uncertainty."
Backes, who won a silver medal with Team USA at the 2010 Winter Olympic Games in Vancouver, has also had the opportunity to speak with several players over the past months at player meetings, including a respected opponent.
"(Chicago captain) Jonathan Toews is one person that comes to mind that I've talked to during the past while," recalled Backes, who was a finalist in 2012 for top defensive forward honours. "I've dropped the gloves with him before, but now, we're on the same side of the street. That's one of the greatest things about hockey. You can put all that stuff behind you. We're on opposite sides most of the time, but now, in a situation like this, we have a chance to talk, to sit down and have a cold beverage and chat."
Still, Backes would prefer to see his fellow NHLPA members on the ice.
"We have great support in St. Louis and every guy would love to bring the city a championship," said the Minnesota native, who was drafted 62nd overall in 2003. "Hopefully, we are able to get that chance. We want to play. We want to be out there. All we are looking for is a fair deal."