An Ideal Combination of Determination & Desire
Chris Kunitz is a huge part of the Penguins team, something that does not surprise his college coach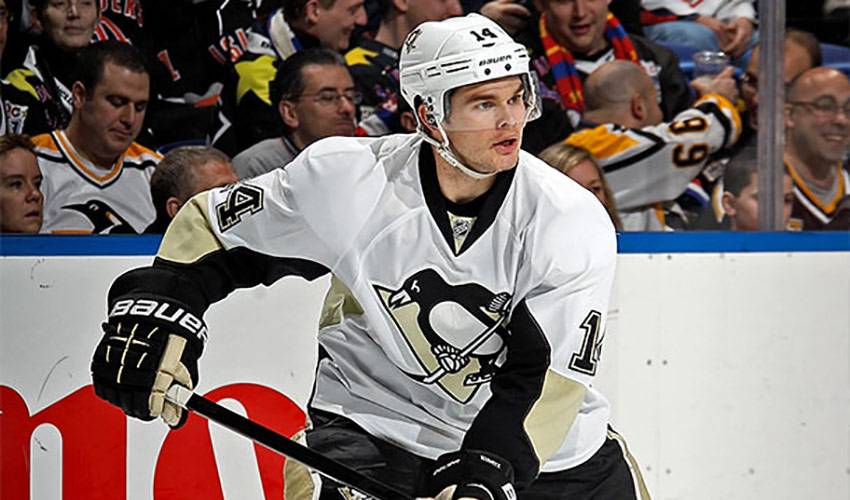 Chris Kunitz, the former Ferris State standout, is remembered by one of his coaches as a "really down to earth kid", continues to be out of this world at hockey's highest level.
Drew Famulak has seen a lot of hockey players come and go during his threde decades as an NCAA coach.
Kunitz, who played four seasons with Ferris State, from 1999-2003, certainly stands out as one of the most notable to ever put on a Bulldogs' jersey.
"A competitive kid," acknowledged Famulak, of the forward from Saskatchewan that he recruited. "He had an ideal combination of skills. He could score, but he was adept at physically creating space. He could kill penalties, track down loose pucks and be a physical presence on a line. He was by no means a one-dimensional player."
It was what was drew Famulak to Kunitz and it's what made the winger an ideal fit for the Michigan school and their hockey program.
Kunitz, who scored 57 goals in 63 games with the Melville Millionaires of the Saskatchewan Junior Hockey League in 1998-99, didn't disappoint in his first year at Ferris State.
He scored 20 goals in 38 games and finished the campaign with 29 points for the Central Collegiate Hockey Association's (CCHA) squad.
Again, it wasn't the pure numbers that earned the kudos of Kunitz's coaches.
"When you first looked at Chris, it was his ability to score goals that stood out," recalled Famulak, in his 20th year as a member of the Bulldogs' coaching staff. "Again, it was his overall skill level, his all-round talent that makes him a great player."
The type of player whose impact on the Ferris State hockey program is undeniable.
A finalist for the Hobey Baker Award (best college player) in his senior season (2002-03), Kunitz, who had 35 goals in 42 games that campaign, was the first Ferris State player to be named CCHA Player of the Year and helped lead the Bulldogs to school's first ever regular-season CCHA championship title (22-5-1 record).
"I think his commitment to training off the ice and at a high level really took Chris' game to another level and enable him to make that jump to the NHL," offered Famulak, of the player who went undrafted, but signed with Anaheim in 2003. "I'm not really surprised that he has made it to where he is. He always had that determination and desire."
Nearly 600 games and two Stanley Cups (one with Anaheim and one with Pittsburgh) later, Kunitz is very much the same player he was in collegiate days.
Playing on a star-laden Pittsburgh team that features some of the games heavyweight offensive stars in Sidney Crosby and Evgeni Malkin, Kunitz continues to have a prominent role on the Penguins.
In early February, Kunitz had seven points in two games, highlighted by a four-goal performance against the Washington Capitals.
After 13 games in 2012-13, the 33-year-old is averaging over a point per game, has two game-winning goals and an impressive plus-seven rating.
It's just what Famulak would expect. But it's more than just stellar statistics that make him proud.
"He was a great teammate when he was here," praised Famulak, who also serves as the Bulldog Hockey's recruiting coordinator. "The type of player that gave you his all every game and every shift. He comes to our alumni golf outing every year and he'll text to keep in touch. But I think what everyone really needs to know is that Chris is a great ambassador for Ferris State."
A former Bulldog turned Penguin that continues to make a good impression.