Seabrook Steps Up Again
Brent Seabrook seems to have a knack for coming through for the Blackhawks at important moments in the 2013 playoffs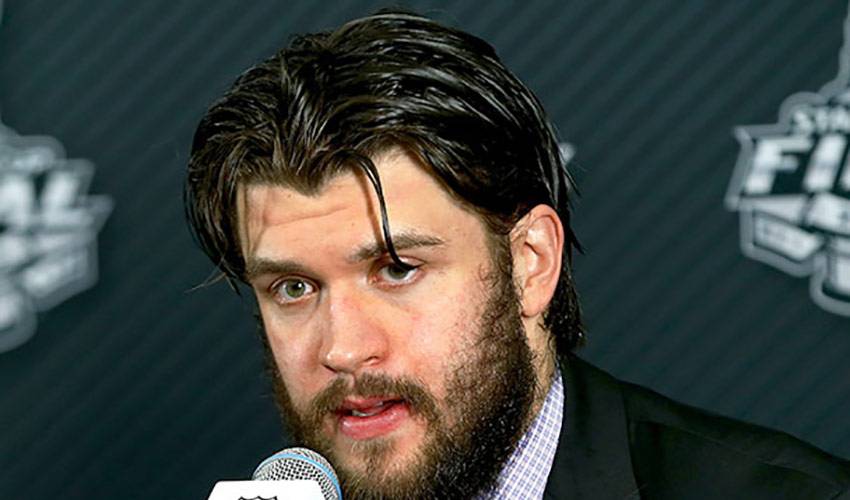 When it comes to picking his spots, defenceman Brent Seabrook seems to have the magic touch.
A loss in Game Four of the Stanley Cup final would have put the Chicago Blackhawks behind the eight ball against the Boston Bruins.
But their lucky No. 7 had other ideas.
Knotted at 5-5 after regulation, it was Seabrook, the man who scored the overtime goal in Game Seven of Chicago's second-round triumph over Detroit, who stepped up and stepped into a slapshot that found the back of the net for another extra-frame winner.
"I like shooting in that spot," said Seabrook, of the blast to the blocker side of Tuuka Rask. "But to be honest, I was just trying to get it past the centreman, their forward coming out and trying to block it. They do such a good job of blocking shots, getting in the way, getting in lanes."
On this occasion, however, no one or no thing could stop Seabrook.
"Everybody worked so hard tonight," said the 28-year-old. "Everybody's worked so hard through the playoffs. We're all contributing. It doesn't matter if I score or anybody else scores, it's nice to get the win."
"I just tried to get it past the first guy," he continued. "I thought all the forwards on the ice, (Patrick) Kane made a great play putting it on the ice, (Bryan) Bickell tried putting it there, it bounced around a little bit, our forwards did a good job of getting in front and boxing out. It was just a great play."
Perhaps a series-changing play, too.
After winning the curtain raiser on home ice, Chicago dropped the next two games, including a 2-0 loss in Game Three. Now, the 'Hawks have a chance to regain control at the United Center.
With plenty of firepower at their disposal, the team that scored 155 regular season goals (second only to Pittsburgh) isn't just an offensive juggernaut.
Allowing a league low 102 goals, Chicago is also a formidable defensive side.
"We're extremely fortunate to have that balance," said forward Patrick Sharp. "We don't rely on just one element of our game to be successful. Our goaltending and our defence have been strong all year. When you get to this point of the season, you need to rely on every facet of your game to get those wins."
Having a player on your team with a penchant for putting the puck in the net with the game on the line doesn't hurt either.
"I love overtime," offered Seabrook. "I think it's such a great part of the game, especially in the playoffs. I grew up loving it, and just to be able to get opportunities and play in games like that, they're a lot of fun, and everything is right on the line. I think I definitely try and raise my game in overtime and try and be better."
It certainly shows.