Parenteau Likes Avs Early Success
With a new coach and renewed enthusiasm in Denver, P.A. Parenteau & the Avs have had a strong start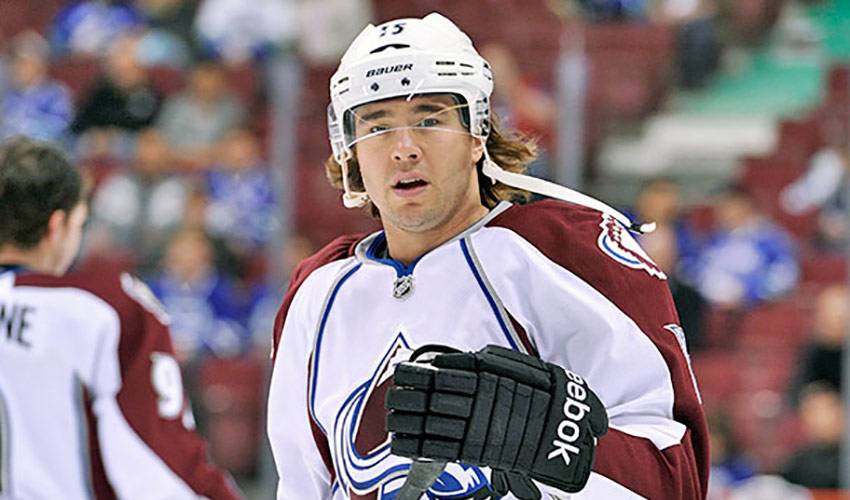 P.A. Parenteau insists the Colorado Avalanche aren't in a battle for city and state bragging rights with one of pro football's top teams. But both have plenty to cheer about so far in 2013.
Prior to Thursday night's 4-2 home loss against the Detroit Red Wings, the Avalanche, guided by great goaltending, solid defence, and a top-flight offence, all under the watchful eye of their fiery first-year coach Patrick Roy, had been sheer perfection.
Their National Football League counterparts, the Denver Broncos, are experiencing similar such success, flashing a 6-1 record, (they suffered their first defeat of the season last Sunday at Indianapolis) piling up points at will, while stamping themselves as major Super Bowl contenders.
"Well, we'd have some pretty big shoes to fill when you look at what those guys have done," said the 30-year-old Parenteau. "I'm a huge football fan and it's great to see the Broncos doing well. I haven't been to any of their games yet this year, but I follow them all the time."
Make no mistake, though. The Avalanche have been a crowd-pleasing act themselves, a team that has missed the playoffs the past three campaigns and who were anything but a consensus pick to make the post-season in 2013-14.
Parenteau, who signed with the Avs as a free agent last July, saw things much differently long before the puck dropped on their first game in October.
"I knew we'd have a good start, it was just something I was certain of when I thought about things in the summer," said the native of Hull, Quebec. "There was a real sense of us feeling, 'We've had enough,' in terms of not being in the playoffs."
If Colorado had flown under the hockey radar prior to the season, they are no longer unknown, with a record of 8-1. The same can be said of Parenteau, who had 43 points, including 18 goals, in 48 games last season.
So far, the right-winger has seven points over the Avs first nine games. He's more comfortable, however, talking about team success.
"Our battle level has been strong so far," offered the 264th overall selection of Anaheim in 2001. "Our confidence level is getting stronger every day."
A 3-2 win over Western Conference rival Dallas, in Parenteau's estimation, was one of their most meaningful to date.
"We didn't play our best game," he recalled. "We gave up more scoring chances than we generated. But we stayed with it. Varly (goaltender Semyon Varlamov) stood on his head. We found a way to win. Last year, I guarantee you we would have lost that game."
Parenteau also couldn't be more pleased with the man calling the shots behind the bench, one of the game's most decorated netminders and a Hall of Fame inductee.
"I remember going to the Montreal Forum with my dad and seeing him play," recalled Parenteau, of Roy, who won 551 games and four Stanley Cups over his storied career. "I was a huge fan. He was unbelievable. But it's different now. He's my coach."
Despite his ultra-competitive nature, Roy is well-liked by the players.
"He's a good guy and he has a good sense of humour," said Parenteau. "He has one way to approach things. Every one of us, we just want to keep things going."
Which is exactly what you want to hear if you happen to be a fan of the Denver sporting scene, gridiron, ice, or both.