Intensity In Two Cities
Shawn Thornton is well aware of the significance of what a Bruins vs Habs playoff match-up means to the hockey world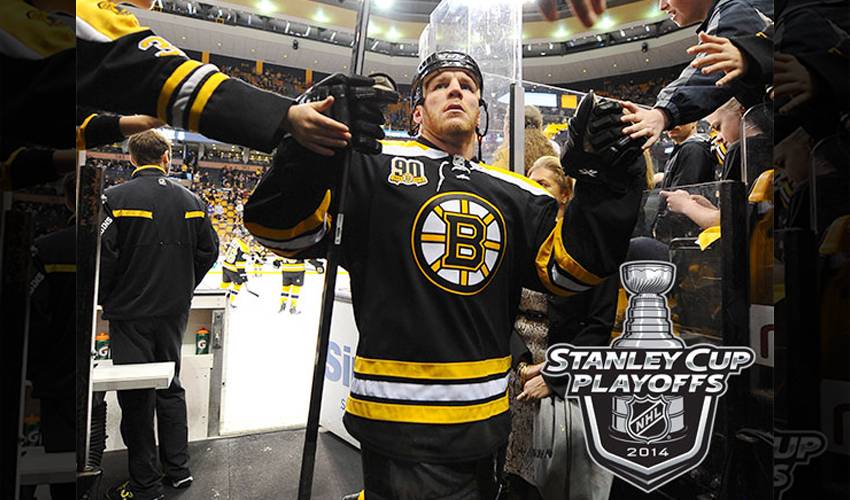 "It's great for our sport. It's great for everybody. It's a special rivalry." – Bruins' forward, Shawn Thornton
Whether he's out for dinner with his wife, walking down the street, or getting friendly advice from a fan, Shawn Thornton doesn't have to be reminded of how compelling a Montreal-Boston playoff series is.
For the 34th time, the Bruins and the Canadiens are facing off in the NHL post-season, bitter foes whose names are synonymous with Stanley Cup success.
Prior to when the two Original Six rivals took to the ice for the start of their Eastern Conference semifinal series, Thornton, Boston's tough-as-nails veteran, was well aware the hockey world would be dialed-in to the latest edition of the Habs versus the Bruins.
"Everywhere you go here, you can feel it," said the 36-year-old forward, who has two Cup wins, one with Anaheim in 2007, the other with Boston in 2011. "It's an awesome place to be."
It's also a place where a Bruins supporter feels comfortable enough to dole out a tip or two heading into the matchup.
"I was getting in my car and a guy said hello and then told me to stop taking penalties," laughed Thornton, who spent all of four minutes in the penalty-box during the Bruins' first-round win over Detroit. "That's no worry at all. I like people."
What the Oshawa, Ontario native doesn't like, however, is the thought of not sharing another Cup with his teammates.
Thornton, who has skated in 95 NHL playoff games, knows it won't be an easy task. But, the right-winger is confident in the group the Bruins (who finished first overall in the league) have.
"We're very well balanced," said Thornton, who had three shots on goal in a 4-3 double OT loss to Montreal in Game 1. "We had a lot of different guys score in the first round. That's just the way we're built. If we have guys that are injured, we're very fortunate to have guys that can come in and make an impact. Those aren't easy shoes to fill."
As for what he's seeking to accomplish against the Canadiens, not surprisingly, Thornton will look to the physical side of his game to give Boston a boost.
"I want to create energy, which can come in a lot of ways," he offered. "The one thing that I always try and accomplish is for our line to be efficient on the forecheck. If we do that well, it can hopefully make a difference."
And maybe he'll jot down the fan's reminder to stay out of the penalty box?
"You never know," he said with a laugh. "My only focus is to do what it takes to help us get the win. This is what you play for. And, any chance you get to play Montreal, you know just how special it is."