Between The Bluelines With Shawn Thornton
The Bruins bruising forward talks hard work, highlight reel goals and Boston notoriety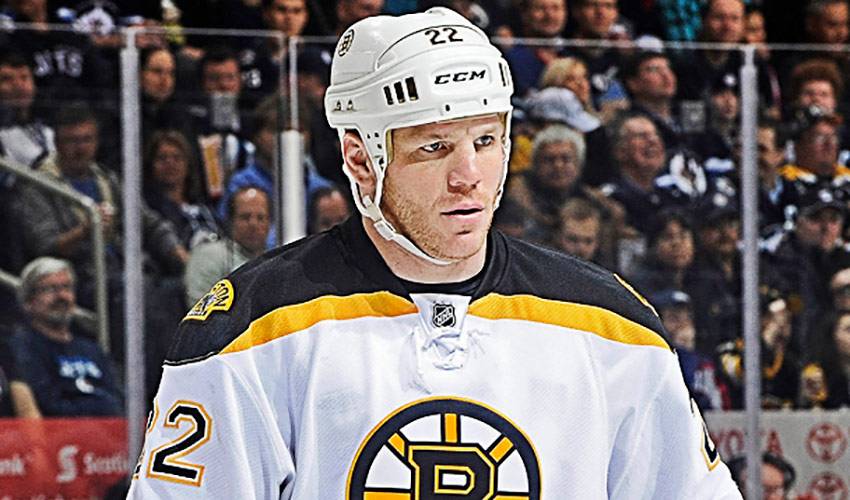 He plays the game one way: all-out, every shift, no compromise. But Shawn Thornton, one of hockey's most respected enforcers, is much more than a physical presence. In fact, when he signed a two-year extension with the Boston Bruins in March, his head coach was quick to note, "The one thing I like about guys that do that job is that they can also play." On the night of Tuesday, January 10, 2012, No. 22 proved it.
The native of Oshawa, Ontario, who has appeared in 450 NHL games, stands 6'2", 217 pounds.
Here are 5 things you need to know about the 35-year-old winger:
TRUE TO HIS WORD: "When I hear things like "they can also play" it tells me that 16 years of hard work have paid off. I didn't always play a lot. I was known as…I guess you could use the term, 'tough guy.' But when I was in the minors, there was a year where the coaching staff worked hard with me to make me a better player. We all put in a lot of hours. I'm happy to be seen in that light."
HIS WAYNE GRETZKY MOMENT: "I think people would associate my prettiest goal with that penalty shot from this January (a brilliant, highlight-reel leg dangle and toe drag tally against Winnipeg). To pull off a move I had never tried and it worked out, it was a great. Any player wants to contribute on different levels. That's what I've always tried to do. It was certainly a nice moment, something I won't forget."
IN A GOOD PLACE: "I've had the opportunity to play in a lot of really great hockey cities. That's not lost on me. When I was with St. John's (Toronto's American Hockey League affiliate in Newfoundland), I ended up meeting a couple of guys who ended up being my best friends. So many great people, we were treated first-class…I can't say enough about those times. In Anaheim, even though it might not have the same atmosphere as other hockey cities, was also great. And to be in Boston, where people really embrace sports, it's nice to have that connection to the fans."
EVERYONE LOVES A PARADE: "Reflecting on my career and all the work it takes to be on a team that wins the Cup, it comes after the parade. Those 'Remember when…' moments. When the parade was going on in Boston, the one thing I was thinking was, 'Holy crap! There are a lot of people here."
A MAN OF THE PEOPLE: "You definitely can't hide in Boston. I was at a boxing match for a local guy who had a bout and I was walking him up to the ring. I got stopped a lot, everywhere I went. That's the passion the fans have for the game. The majority of the people you meet appreciate what you do. "
He's worked hard every step of his career, one that saw him drafted 190th overall by the Toronto Maple Leafs in the 1997 Entry Draft, play several campaigns in the minors and then finally get his big break with Boston.
Respected for his tenacity and tireless work ethic, Thornton, who won his first Stanley Cup with Anaheim in 2007, is hoping to reach a personal goal he's set out to achieve.
"As time has gone on in my career, I thought I would be privileged to play in 600 games in the minors, which I have, and 600 games in the NHL. I'll tell you that if that happened, I'd be a pretty happy man."