Yandle Makes A Big Apple Move
From a birthday party in Arizona to hitting the ice at MSG in a 24 hour span, Keith Yandle knows firsthand about the craziness of trade deadline day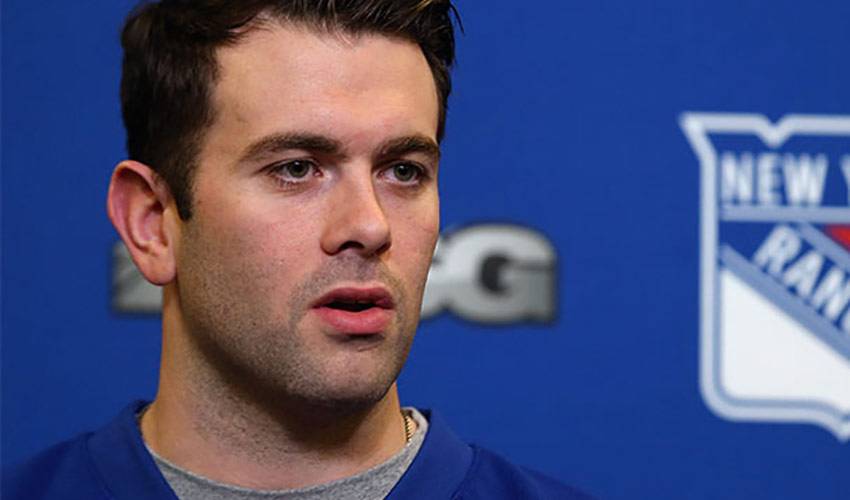 From enjoying a slice of birthday cake to celebrating his first game as a member of the New York Rangers, it was a wild couple of days for Keith Yandle.
His name was on the list of most sought after players leading up to the NHL's annual Trade Deadline Day, a two-time 50-point scorer armed with a well-earned reputation as one of the game's top multi-tooled blueliners.
So, it wasn't much of a surprise to Yandle or the hockey world when the news broke on March 1 that he was heading from Arizona to New York in a multi-player swap that saw Chris Summers, and a fourth-round pick in the 2016 NHL Entry Draft also come to the Rangers in exchange for John Moore and Anthony Duclair, a second-round pick in the 2015 Draft, and a conditional first-round pick in the 2016 Draft.
"It was a pretty crazy day," recalled Yandle, a two-time All-Star. "A lot of things are running through your mind. It's a bit of a rollercoaster of emotions. We were at a kid's birthday party on Sunday in Arizona and the next day, I was playing my first game with the Rangers."
Yandle, wearing a No. 93 jersey and a pair of shorts, met with the media in New York on that Monday, prior to the Original Six squad's home game against Nashville.
"A whirlwind," laughed Yandle, in reference to the moments leading up to his Broadway debut. "Fortunately, the Rangers made it very easy for me. Obviously, there was a lot going on, but it went smoothly. That's all you want in those type of situations."
Known for his calm demeanor on and off the ice, Yandle was anything but that when he came out of the tunnel for the pre-game warm-up.
"It's been a long time since I've had butterflies like that," he admitted. "I was nervous. But, when I skated onto the ice, the crowd welcomed me and that really helped put me at ease. It was a special feeling to get that kind of response. You try to soak it all up, to know you are playing in one of the most historic buildings (Madison Square Garden) in the world, those kind of things."
Although they weren't part of the deal that sent him New York, Yandle had two big assists when it came to one of the most hectic 48 hours in his hockey life.
"Coming to a new team, getting to meet the guys, that's the fun and easy part," said the Massachusetts native, one of only two NHL defencemen who have recorded 30 or more points in every season since 2008-09, and one of only two NHL defensemen who have tallied at least 40 points in five of the last six seasons (since 2009-10). "It's tougher on my wife (Kristyn). She was amazing in doing all the difficult things that come with a trade, taking care of our two kids, and getting things packed up. My sister, Lauren, really helped out in a big way, too. It makes a huge difference in putting your mind at ease and focusing on hockey."
A piece of cake, Yandle might be inclined to say.