Gallagher's Charity Game A Hit
Brendan Gallagher is a charitable man & his recent celebrity softball game raised funds for Shriners Hospital of Children – Canada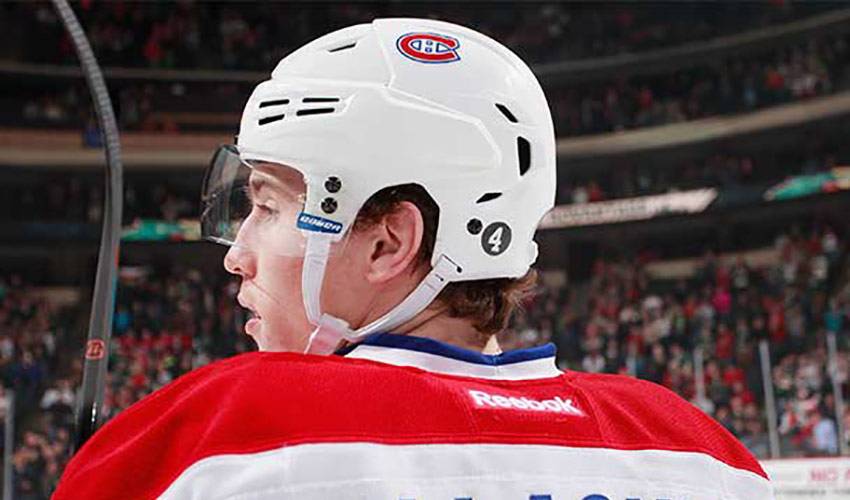 "Not every kid gets the same opportunities in life as others do. It would be nice if you could do something to help change that."
In the days after the charity event that bears his name had ended, Montreal Canadiens forward Brendan Gallagher was thinking about some of the youngsters he had met over the years through team hospital visits and his other interactions within the community.
"You look back to when you were growing up and over time you really appreciate how lucky you were to be able to do what you wanted," said the 23-year-old. "I've always had a soft spot for helping kids, children that haven't been as fortunate as others."
It's what prompted Gallagher to organize and host his first annual charitable event.
On August 12, several NHL players took to the historic Nat Bailey Stadium (home to the Toronto Blue Jays' Class-A affiliate, the Vancouver Canadians) field for a celebrity softball game to raise funds and awareness for Shriners Hospital for Children - Canada.
Proceeds from the night will be directed to Montreal, the only city in Canada where Shriners operate a hospital.
"I'm really impressed at the work being done by the Shriners and their commitment to kids," said the former Western Hockey League standout and Vancouver Giants alum. "At first, I wasn't sure how things would turn out for the event, but so many people came out to support us. I was really pleased with how it went."
There were plenty of lighthearted, crowd-pleasing moments, highlighted by Vancouver Canucks goaltender Eddie Lack breaking out some serious dance moves after a solid hit.
Gallagher didn't give a second's thought to engaging his fellow big-leaguer in a dance-off.
"No way," said Gallagher with a laugh. "I don't think that would go very well. But, it was hilarious. He gets on base, the crowd cheers, and the next thing you know, Eddie is putting on quite a show. It was great."
Great would not be the term to describe a particular at-bat for the Canadiens forward, who played baseball until he was 16.
"We had some members of Canada's national women's softball team come out for the game," noted Gallagher. "They brought out a pitcher (Sara Groenewegen) and right away I know I'm in trouble. The first one, a fastball, goes whizzing by and I'm not even close. Then, I get a nasty change-up. I think I just closed my eyes and hoped for the best. Third pitch, it's a fastball. Again, I wasn't even close – swing and a miss."
Gallagher took it all in stride, even noting where people can watch his three-swing plate appearance.
"Oh, it's on YouTube," he offered. "Not my greatest athletic moment ever."
Strikeout aside, it proved to be a winning evening for everyone that was part of the event, including the host.
While Gallagher won't be back in Montreal for the Shriners Hospital dedication on August 20, it will certainly be in his thoughts.
"I feel fortunate to be associated with them," he said. "When the chance came up to put together a charity event that could help kids in need, I was thrilled."