Brendan Gallagher showcases his game on the diamond for a good cause
The Montreal Canadiens forward was one of many NHL players who participated in the Gorges Comeau Homebase Slo-Pitch Charity Tournament.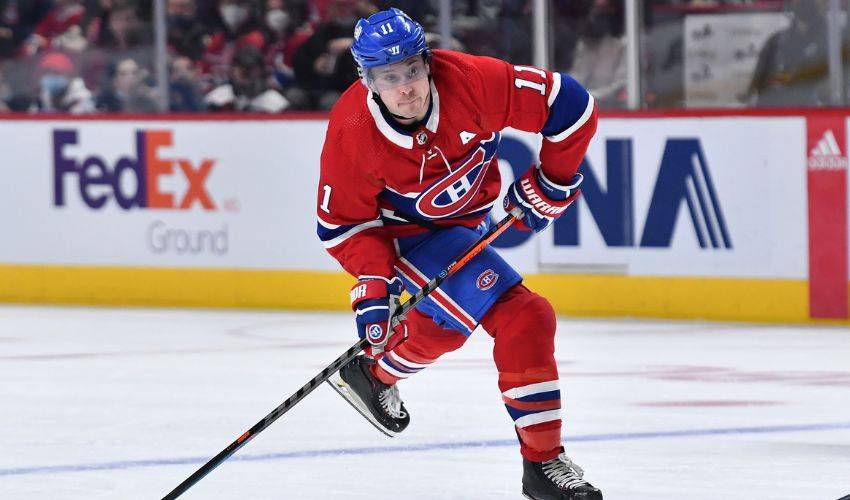 Feature photo: Getty Images
---
His softball skills might be a little off, but Brendan Gallagher always gets in the swing of things for a good cause.
The Montreal Canadiens forward was one of several NHL players who stepped up to the plate at the Gorges Comeau Homebase Slo-Pitch Charity Tournament on June 24-25, an event put on by former Dallas Stars winger Blake Comeau and former NHL defenceman, Josh Gorges.
Twenty-two current and former NHL players participated in the two-day tournament in Kelowna, British Columbia, a roster that included Carey Price, Brayden and Luke Schenn, Tyson Barrie, Justin Schultz, Tyler Myers, Shea Weber, Jordin Tootoo, Wade Redden and Brent Seabrook.
An NHL All-Star match held on Friday evening at Elks Stadium was followed by tournament games the next day at Mission Sports Fields.
"Softball-wise, I'm a little rusty," Gallagher told NHLPA.com. "But it was a lot of fun. We were a little bit disappointed because we had won this thing the past two years. Josh's sister's boyfriend brought in a few ringers to play against us, and they got the better of us in the final. But it was a fun time. It's a good, long day out there. You get to spend a lot of time doing something you usually don't get to do and have some laughs with some guys you don't get to see very often. Both Josh and Blake do a great job organizing it all and guys are happy to come out and support them."
Although he and his teammates didn't walk away with championship honours this time around, Gallagher was happy to be part of the charity initiative that raised $242,000 in support of the KGH Foundation. All proceeds from the event will go towards the KGH's 'We See You' campaign, in support of local mental health initiatives for the public and care advisors.
Established nearly 45 years ago, the KGH Foundation supports the growing demand by local philanthropists to close the gap between the provincial standard and what is possible in the delivery of advanced medical care in British Columbia's southern interior. KGH Foundation is the lead fundraising organization for the Kelowna General Hospital and its associated care facilities, JoeAnna's House and the Central Okanagan Hospice House.[WA1]
"It's really impressive, the amount of money that is raised for such a worthwhile cause," said Gallagher. "Especially the community in Kelowna, they are always there to support former Kelowna Rockets players. The city did a great job of coming out to be part of the event, and Josh and Blake did a tremendous job getting the word out, making sure there were a lot of faces the fans would be excited to see. The community does such an amazing job with their support and raising a lot of money, which will do a lot of good."
Gallagher, who will begin his 11th NHL season when the puck drops on the 2022-23 campaign, has utilized most of the summer to rest and recharge ahead of training camp.
"It's always nice to get away from it all during the offseason and just relax, get your mind off hockey for a bit," said the 30-year-old forward. "But we're getting to the time where you start to get that excitement about getting back at it and getting back to work. But for the time being, you enjoy those stress-free days."
As for next year's charity softball tournament, Gallagher will have plenty of time to motivate himself and his fellow players to reclaim bragging rights.
Accomplishing that feat, he admitted, might be easier said than done.
"I don't know. We keep getting older and slower out there. Our dynasty might be at an end. I think we did a pretty good job making it back to the final. It's a long day. You play five games. I was on the old-man team, so I didn't get to sub in for any of the game. I was on the field the whole time and I was pretty exhausted. But it really is a great event, and you always have a fun time, get to spend time with people you enjoy hanging out with and raise a lot of money for a really good cause, which is the most important thing."