Morgan Rielly: Movie Buff
With the Toronto International Film Festival in full-swing, the Leafs young defenceman talks movies, stars and fashion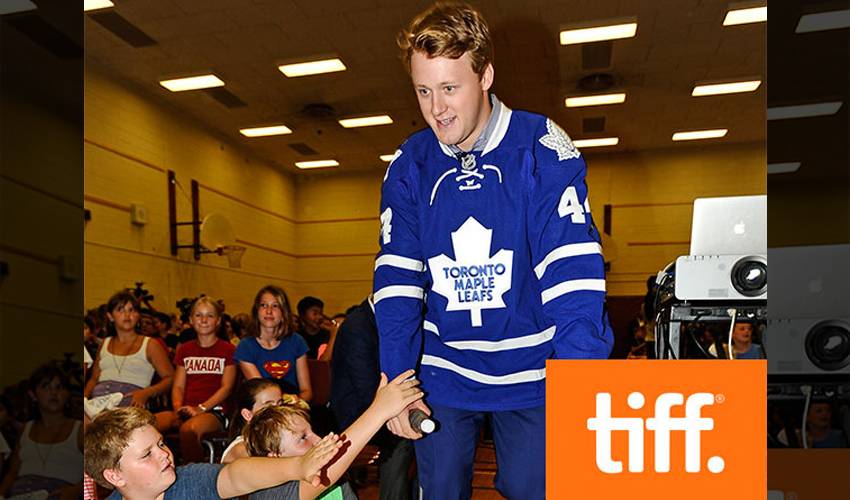 He might not watch the The Lion King twice a day anymore, but Morgan Rielly is still very much a dedicated movie buff.
As a kid growing up in West Vancouver, he would spend countless hours honing his skills on the hockey rink. When he wasn't perfecting his slap shot and backhander, Rielly indulged in another favourite pursuit, namely, getting comfortable on the couch and taking in his favourite flick.
His movie of choice?
"My parents tell me I'd watch the The Lion King quite a lot," said Rielly, of the popular 1994 Disney animated feature. "That was the big one for me when I was a kid."
No, he hasn't seen in it in ages. But, yes, he is still very much a movie guy.
This Friday, Rielly and teammate Jake Gardiner will take part in a promotional event for VISA at the 2015 Toronto International Film Festival (TIFF), the leading public film festival in the world that takes over the city each September.
As always, there will be plenty of star power on hand.
Oscar winners Sandra Bullock, Matt Damon, Julianne Moore and Kate Winslet are expected to attend, along with other big-name celebrities such as Johnny Depp, Rachel McAdams, Ryan Reynolds, Kristen Stewart, Jake Gyllenhaal, Tom Hardy and Naomi Watts.
"It's really amazing to be able to have something like this in our city, with the whole world watching," said Rielly. "I was walking down King Street and there were so many people in suits, the red carpet was out, and you could feel the buzz. It's a nice reminder of what a great city Toronto is."
Last year, during TIFF, Rielly, along with a few of his Maple Leafs teammates, watched the well-received Red Army movie – a documentary that chronicles the story of the Soviet Union's legendary Red Army hockey team through the perspective of Slava Fetisov.
"I really enjoyed it a lot," he noted. "The movie was really well done. To see it while TIFF was on, to be around that atmosphere, it was amazing."
Rielly made sure to put on his Sunday best.
"I have my own style," said the 21-year-old, when it comes to his fashion choices. "Of course, there are always the critics in the dressing room. (Joffrey) Lupul, (Dion) Phaneuf, they tease you about it. JVR (James Van Riemsdyk), he does it now, too."
One can only imagine what they'd say about his days of watching The Lion King.
"You never know," said Rielly.
MORGAN RIELLY'S FAVOURITE ACTORS/ACTRESSES
Leonardo DiCaprio
Christian Bale
Tom Hardy
Margot Robbie
Rachel McAdams
MORGAN RIELLY'S FAVOURITE SPORTS MOVIES
Remember the Titans
Slap Shot
Tin Cup
Happy Gilmore