Tanner Glass Making an Offensive Mark
"When you play at this level, you have to be willing to adapt your game," said Tanner Glass, whose first NHL experience came in 2008-09 when he appeared in three games. "What really matters is that you are contributing something that helps the team be successful. It's all about being a good teammate."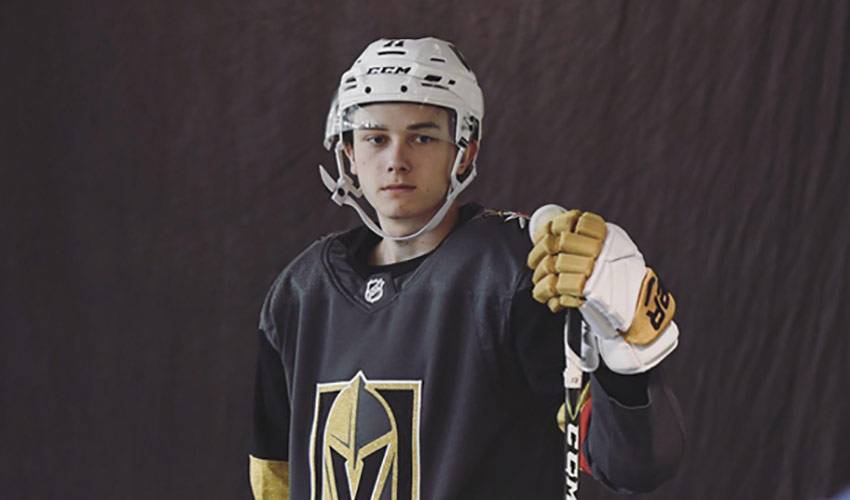 The amount of minutes he plays per game is relatively small compared to most of his teammates, but Tanner Glass is always looking to contribute – in more ways than one – for the New York Rangers.
As one of the NHL's more physical players, it's no surprise to find the 33-year-old Glass' name among the Stanley Cup Playoffs leaders in the hits per game category. The left-winger has dished out 18 of them in four games this post-season.
He's also made his mark offensively.
In Game 1 of the Rangers Eastern quarterfinal series against Montreal, it was Glass' brilliant backhand goal that stood as the game-winning tally in an eventual 2-0 Blueshirts victory. In Game 3 of New York's East semifinal set against Ottawa, he chipped in with an assist in a 4-1 triumph.
The Saskatchewan native, who always manages to make his presence known, is simply doing what he does best.
"When you play at this level, you have to be willing to adapt your game," said Glass, whose first NHL experience came in 2007-08 when he appeared in 41 games with Florida. "What really matters is that you are contributing something that helps the team be successful. It's all about being a good teammate."
And there's no doubt Glass fits that description.
"When Tanner played there was no surprise to his game and what he brings to our lineup," coach Alain Vigneault told reporters Tuesday. "That's something that we've looked at every game so far, whether it be the Montreal series or the Ottawa series - who helps us tonight? Who gives us the best chance to win?"
Taken in the ninth round, 265th overall, in the 2003 NHL Entry Draft, Glass has played for five teams over his 511-game big-league career.
After playing for Penticton and Nanaimo of the British Columbia Hockey League, Glass skated four seasons with Dartmouth College.
During the final two campaigns of his U.S. collegiate career, the 6-foot-1, 210-pounder totaled 56 points in 65 games. He captained the team as a senior in 2006-07, a season in which he was the recipient of Dartmouth's McInnis Award, given to the player who best reflects the spirit, camaraderie, loyalty and dedication to the team.
Ten years later, Glass still embodies those very traits.
"I like having the opportunity to go up against the other team's best players," he said. "It's about being effective every time you take a shift. Whether you are forechecking hard, throwing a big hit, getting in front of a shot, or creating an offensive chance – it's finding a way to go out there and doing something positive that helps your team get the win."
In 13 shifts and 8:01 of ice time in Game 1 against the Canadiens, Glass, who earned Second Star honours, did just that.
It didn't go unnoticed by his teammates.
"Certainly a goal helped to settle us down and get back to the focus and making the plays we needed to make," said Ryan McDonagh. "A great play by (Glass). It's just working hard."
And it's just Tanner Glass being Tanner Glass.