The Heart of Glass
Tanner Glass is bringing his tenacious and team-first style of play to the Eastern Conference champion New York Rangers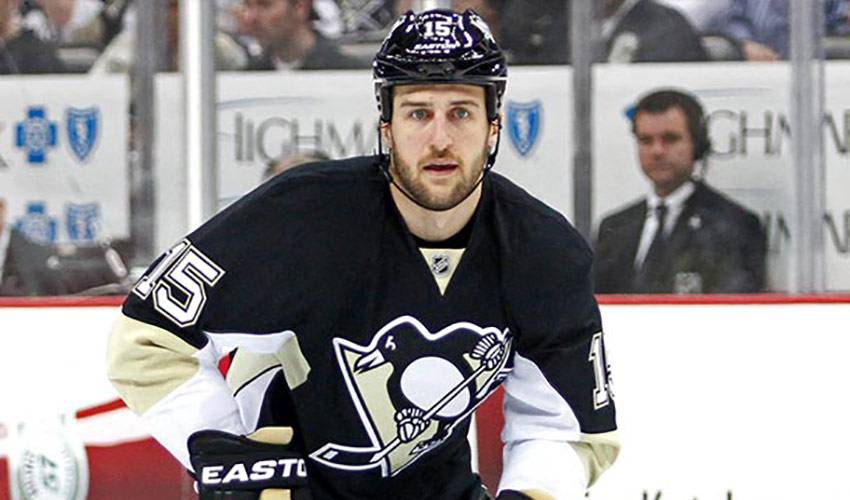 It should come as no surprise that Tanner Glass's name is associated with a collegiate honour that recognizes a hockey player who best reflects the spirit, camaraderie, loyalty and dedication to the team.
Seven years have passed since his fourth and final campaign with Dartmouth, the Ivy League college Glass attended.
Fast forward to the present and the Saskatchewan native, who has played in nearly 400 NHL games, still embodies the traits of a McInnis recipient.
"That's the one thing you always strive to be, a good teammate," said Glass, who signed as a free agent with the New York Rangers on July 1. "You learn to adjust your game over time, to find the best way to contribute to your team."
For Glass, who captained Dartmouth in his final collegiate season of 2006-07, it meant leaning on his already effective physical nature.
Since arriving on the NHL scene in 2007-08 with the Florida Panthers, Glass stamped himself as a defensively dependable forward, a hard hitter who doesn't mind dropping the gloves on occasion.
After stints in Florida, Vancouver and Winnipeg, Glass brought his talents to Pittsburgh, before inking his deal with the Rangers.
Wherever he's played, he's had a presence on the penalty kill, a role Glass relishes.
"I enjoy that responsibility, to go out there in those situations where you need to shut down the other team's top guys," said the 30-year-old. "Whether it's blocking a shot, getting the puck out of your zone, or throwing a hit, it can give the team a big boost."
His efforts don't go unnoticed.
"You definitely appreciate a tap on your back from your teammates when you come back from a shift," said Glass. "Guys appreciate and acknowledge what you do out there."
Now, Glass will do his part to help the Rangers, Stanley Cup finalists in 2014, take things one step further.
He can certainly make his presence known in the big games.
It was Glass who led the hit parade for the Pens in a Game 6 win over Columbus in their Eastern Conference quarterfinal series this spring. He notched four hits, and blocked one shot in 12:37 of ice time.
Not a bad day at the office for the left-winger.
"You get the win, that's all that matters," offered Glass. "At that time of the year, they never seem to come easy. It's the little things that can sometimes make the big difference."
Which is precisely what Tanner Glass is all about.