Vegas takes a bit of a gamble with Tatar deal
Of all the clubs that made deals before the NHL's trade deadline, a surprise team took perhaps the biggest gamble.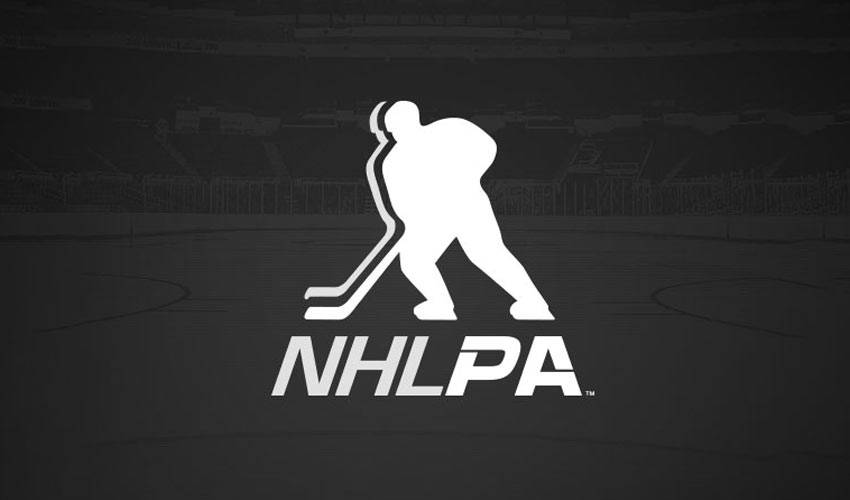 NEW YORK — Of all the clubs that made deals before the NHL's trade deadline, a surprise team took perhaps the biggest gamble.
The expansion Vegas Golden Knights.
They rolled the dice by trading three high draft picks for Red Wings left wing Tomas Tatar.
Vegas has set records for wins and points by a first-year team and is tied with Nashville atop the Western Conference at 87 points. Because of that, the Golden Knights were unexpected buyers at Monday's deadline. General manager George McPhee said the move made sense because the picks are spread out over four drafts and Tatar is under team control through the 2020-21 season.
One high-profile player who didn't get dealt was Ottawa Senators star Erik Karlsson. The defenceman, who can become an unrestricted free agent after the 2018-19 season, said he hopes to sign a new deal to stay in Ottawa. Talks on an extension can begin July 1.
"I've been here for a long time," he said before Ottawa's game at Washington on Tuesday night. "I've made Ottawa my home and it's always going to be my home."
In all, NHL teams made 18 trades involving 37 players before the deadline on Monday afternoon.
Contending teams such as Tampa Bay, Nashville and Boston all gave up first-round draft picks for a chance to upgrade and make a run at the Stanley Cup.
The Bruins made the first big move on Sunday when they acquired forward Rick Nash from the New York Rangers. Nash could be counted on for immediate offensive help after the team announced Tuesday that top centre and leading goal-scorer Patrice Bergeron is out a minimum of two weeks with a broken right foot.
The Lightning, the Bruins' rival in the Atlantic Division, also made a major deal with the rebuilding Rangers. Tampa Bay acquired defenceman Ryan McDonagh and forward J.T. Miller for Vladimir Namestnikov, two prospects and two high draft picks. McDonagh and Miller will join former New York teammates Anton Stralman, Ryan Callahan and Dan Girardi with Tampa Bay.
The Rangers will now focus on their rebuild. They have three first-round picks, two second-round picks, two third-round picks, a fourth, a fifth and a sixth for a total of 10 picks in the June draft.
In the Western Conference, the Predators, trying to return to the Stanley Cup Final, acquired Ryan Hartman from the Central Division-rival Blackhawks for a prospect and two draft picks. The price was considered steep for Hartman, who had eight goals and 25 points and will be a restricted free agent at the end of the season.
Hartman paid immediate dividends, though, scoring the winning goal with a minute left Tuesday night in a 6-5 victory over second-place Winnipeg.
"I'm going to a team that has a real chance this year," Hartman said Monday. "They made it all the way to the finals last year and made a really good run. I'm just excited to get down there and to get playing."
Winnipeg, four points behind the Predators, also made a deal with a division rival when the Jets acquired forward Paul Stastny from the St. Louis Blues. The current Jets have never won a playoff game, but have a deep and talented roster capable of making a serious playoff run this spring.
"When I first caught wind of that it was a possibility, even just the possibility was really exciting," Jets forward Blake Wheeler said after the deal was announced.
"I think what he brings to our team is something that will be really helpful for us, plug a number of holes."
The move was surprising for St. Louis, which despite entering the deadline on a six-game losing streak, began Tuesday only one point out of a playoff spot.
Among the contending teams that were quiet on Monday were the surging Philadelphia Flyers. They added goalie Petr Mrazek last week in a trade with the Detroit Red Wings.
The Flyers, who had a 10-game losing streak (0-5-5) earlier this season, are one point behind first-place Washington in the Metropolitan Division. The Flyers are 10-0-1 since the Eagles won the Super Bowl in an upset over the New England Patriots.
"You've got a chemistry in your room, so to make a deal, it's got to be the right player, it's got to be the right price, and it's got to be a clear upgrade," Flyers general manager Ron Hextall said Monday. "Otherwise you're affecting the chemistry in your room. So for a number of reasons, we had some conversations, but nothing made sense for us."
The two-time defending champion Penguins bolstered their forward group by acquiring centre Derick Brassard in a three-team deal last week. However, the Penguins will now have to get by without starting goalie Matt Murray, who is out with a concussion.
THEY SAID IT
"Every year it seems the last year a couple teams traded first-round picks and maybe they didn't win doing that and (you think), 'No one's going to do that again.' Well, they did. It's the parity of the league, it's the competition, and teams want to win." — New Jersey Devils general manager Ray Shero on teams giving up first-round draft picks at the trade deadline.
___
GAME OF THE WEEK
Toronto at Washington at the Navy-Marine Corps Memorial Stadium in Annapolis, Maryland, on Saturday night. The teams played an entertaining first-round playoff series last year. Capitals superstar Alex Ovechkin is closing in on 600 career goals. Maple Leafs centre Auston Matthews is expected to miss the game with an injury.
___
LEADERS (through Monday)
Goals: Alex Ovechkin (Washington), 39; Assists: Jakub Voracek (Philadelphia), 56; Points: Nikita Kucherov (Tampa Bay), 82; Ice Time: Ryan Suter (Minnesota), 26:59; Wins: Andrei Vasilevskiy (Tampa Bay), 37; Goals-against average: Carter Hutton (St. Louis), 1.87; Save percentage: Hutton: .938.
___
AP Hockey Writer John Wawrow in Buffalo, New York, AP Sports Writer Dan Gelston in Philadelphia and the Canadian Press contributed.
___
For more NHL coverage: https://apnews.com/tag/NHLhockey
Simmi Buttar, The Associated Press