Eller hopes countryman's decision paves way for others
Lars Eller had never met the goaltender before, but that didn't matter in the least. It was about supporting a fellow player.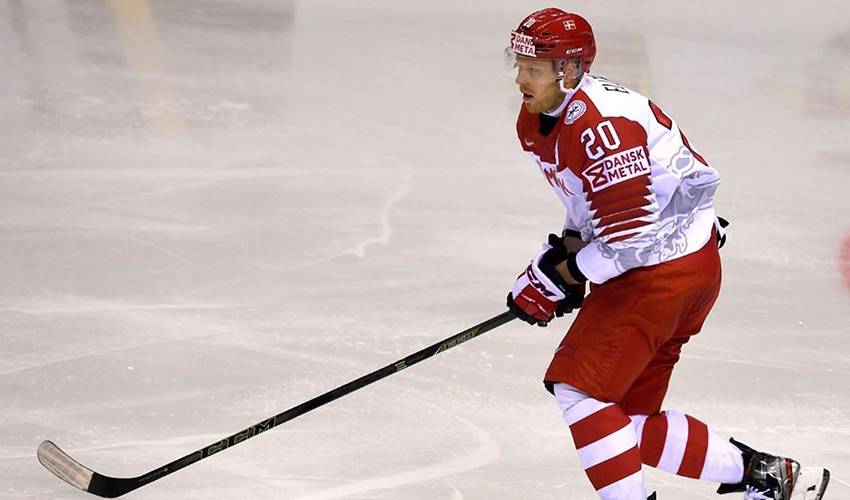 Feature photo: Getty Images.
---
Lars Eller had never met the goaltender before, but that didn't matter in the least. It was about supporting a fellow player.
Soon after Jon Lee-Olsen became the first professional player in the Danish Metal Ligaen (the country's premier hockey league) to come out as gay, Eller shared his thoughts on the 27-year-old's announcement.
"I think it's important on a number of levels," started the forward who hails from Rodovre, a town in eastern Denmark. "First of all, it's a brave decision to come out, and be one of the first in the sport to publicly stand up and say what your sexual orientation is. You know there is going to be a lot of media, and a lot of talk. You also don't know how it's going to be perceived within the team, right? You just know that there's going to be a whole lot of attention that comes with it.
"It was a brave decision. I think it's great, and hopefully, it will pave the way for others to come forward, and change the waves, and not have it being a big thing in the future. I think it was great to see, and I support his decision."
Eller, the first person born in Denmark to win the Stanley Cup, in 2018 with the Washington Capitals, wasn't the only hockey player to offer his support of Lee-Olsen.
Peter Regin, a former NHLer and captain of Denmark's national team, termed the goaltender's announcement as "strong and brave."
"I don't know (Lee-Olsen) personally," noted Eller. "What your sexual orientation is, or your private life, shouldn't affect that [how you are perceived by teammates]. I'm sure it hasn't been an easy decision to come forward, but hopefully it will pave the way for others to do the same in the future."
Stepping up for others is hardly a new thing for Eller.
The veteran of nearly 700 NHL games, who brought the Stanley Cup to Rodovre in 2018, is assisting kids and families in his homeland through a scholarship that bears his name.
Last year, via Instagram, Eller unveiled the initiative.

'As a way to give back to my roots, I'm proud to announce the 'Lars Eller Legatet.' A scholarship especially designated to help the underprivileged kids in my hometown club of Rodovre, Denmark. I believe all children, no matter the income status of their family, deserve a chance to find happiness, community and personal satisfaction through ice hockey. Just as I was lucky enough to do.'
The 30-year-old has seen, first-hand, the impact it's making back home. And not just on the young players.
"It's going great. We had the first round of giving out the scholarships this August. The kids were happy, young players that were happy to get some support. I think a lot of them were talking about being able to get some new, needed equipment. I know there were some very emotional parents. It was everything I wanted it to be, so we're off to a great start. The funding has gone well… I couldn't be happier with how we've started it off. Every time you can do something for others, and you see that emotion, how much it means to them, it shows that it's a meaningful thing that we've started."

Eller, one of a handful of Danish-born players (Frans Nielsen, Mikkel Bodker, Nikolaj Ehlers, Oliver Bjorkstrand, Frederik Andersen and Patrick Russell) currently competing in the NHL, would love to see more Danes skating on the big stage.
It's something the 13th overall pick of the St. Louis Blues in 2007 thinks about often.
"I really like the thought of that. I definitely do."