Denmark Re-Energizes Eller
After a tough ending to the 2013 playoffs, Lars Eller is reloaded & ready to go after spending the summer at home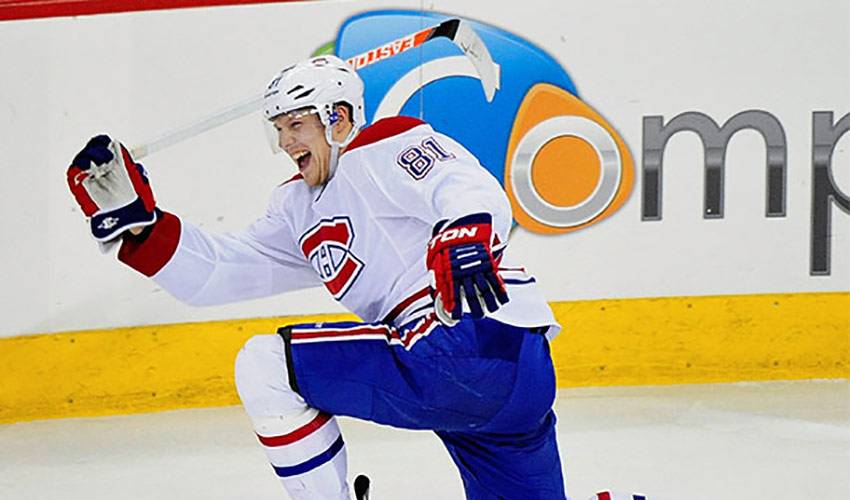 There was a moment during the summer when Lars Eller, sitting comfortably by himself at his parents' cottage in Denmark, looked out at his surroundings and then smiled. It was good to be home.
After a memorable 2012-13 regular season with the Montreal Canadiens, Eller, who had 30 points in 46 games, soon made hockey headlines for much different reasons. On May 2, just six days before he turned 24, the forward suffered a concussion, along with other injuries, after a massive hit during a playoff game.
Eller eventually returned to Europe, a chance to "re-energize and reload" in the company of his family, friends and familiar surroundings.
"You realize, especially when you are back home, how much you appreciate the simple things in life," Eller told NHLPA.com. "One day when I was at my parents' cottage, I remember a big smile coming over my face.
"Maybe I would golf tomorrow, or play tennis, or maybe go to the beach," he continued. "Even going down the street to get a huge ice cream brought back a lot of good memories. It was nice to catch up with everyone. It seemed like every day something was going on."
It was the perfect tonic for the Canadiens' up and coming star.
"At the end of the hockey season, you get a bit homesick," offered the 13th overall selection of the St. Louis Blues back in 2007, who came to the Habs via a trade in June of 2010. "There are plenty of things you miss. But you also feel yourself beginning to think about hockey a lot near the end of the summer. The closer you get to starting up again, the happier you get."
Upon his recent return to Montreal, Eller was greeted by throngs of local media, eager to get an update on his health.
They weren't the only ones interested in his story.
"Back home in Denmark, it's a different world," he said. "Other than the kids and parents at the local rink where you are a known face, people really don't notice you. In Montreal, it's the opposite. But in all my time here, including recently, everyone has given me positive feedback. They want to know how I am doing. That means a lot to me. All the fans are excited at what happened for us last year and they hope it's even better this year."
There's no need to question if Eller is motivated.
"I really can't wait," said the centreman. "We have a group of guys who really want to win and everyone I've talked to on the team is very excited. I want to get back out there and work with my teammates to make it a great year for us. There's a lot to look forward to."
It's more than enough to put another big smile on Lars Eller's face.