Dear Mr. Fantasy, Pick Us a Team
Zach Parise & Eric Staal play GM in the Yahoo! Sports Fantasy Hockey Friends & Family League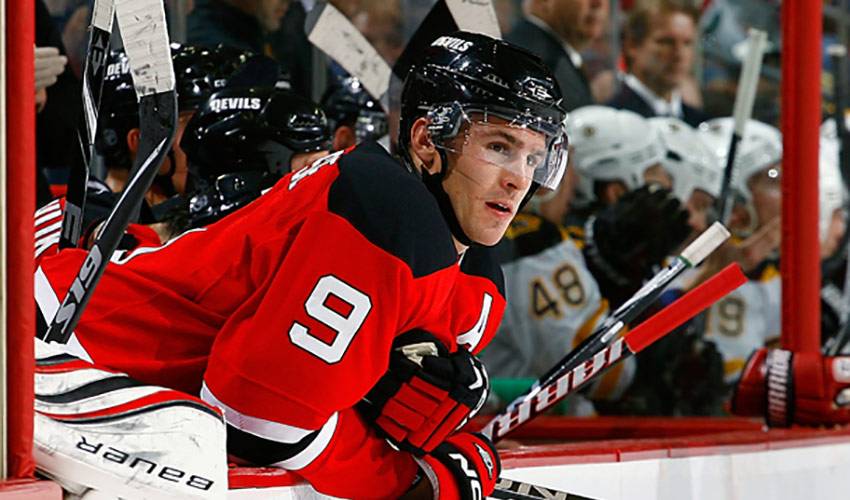 Fantasy sports has truly exploded in popularity over the past decade, with millions of people around the world challenging their friends, family or even complete strangers in a season-long battle over who can put together the best rosters. As the popularity of fantasy sports has grown, professional athletes, themselves huge sports fans, have taken notice and for many, also a keen interest in the fantasy sports process (Maurice Jones-Drew of the NFL's Jacksonville Jaguars even hosts a weekly radio show geared towards fantasy sports). Players now hear different commentary from fans following a game. It's not just fans of their club team that are following their every stride, but also the fantasy players who have selected them for their squads. They can expect to hear chirps and praise from fantasy owners, based on whether or not they have been contributing to wins or losses during the fantasy season.
This year marks the first time in Yahoo! Sports fantasy league history that active NHL players will be participating in a fantasy hockey league, starting by drafting their teams and then pulling the strings on roster moves throughout the season.
Eric Staal of the Carolina Hurricanes and Zach Parise of the New Jersey Devils have thrown their management hat in the ring, so to speak, and will be part of this inaugural experience. They will be two of the 14 general managers of the Yahoo! Sports Fantasy Hockey Friends and Family league, part of a unique event that the NHLPA helped coordinate with the fantasy sports giant.
Before the start of the NHL season, Staal and Parise huddled into their 'war rooms' and joined several lucky fans, readers and Yahoo! Sports writers for the league draft. Parise held the more favourable draft pick of the two players, coming in with the third overall selection. After seeing Sidney Crosby and Alex Ovechkin taken in front of him, Parise went with Tampa Bay Lightning forward Steven Stamkos - saying he would be good for 20 power-play goals this year - to headline his team. Two picks later, Staal made his first selection, drawing a laugh from his fantasy adversary, as he picked Parise sixth overall.
"It was a lot of fun," Parise said about picking his team. "It was a lot of fun chatting with the fans a little bit, interacting with them. Being a GM and picking your own team, there's a lot of different things that go into it. We can score, I know that!"
16 rounds later, the line-ups for Staal and Parise were complete, with more than a few current and ex-teammates picked by each. Both players currently sit in sixth place of their respective divisions (Staal in the Dunlop Division, Parise in the Youngblood Division) and you can follow the league throughout the season by clicking here: http://hockey.fantasysports.yahoo.com/hockey/78180
DRAFT RESULTS FOR ZACH PARISE AND ERIC STAAL
LEGEND "1. (3)" = "1st Pick (3rd Overall)"
Zach Parise
Eric Staal