Player of the Week - Rene Bourque
Rene Bourque is certainly  the type of player that the Flames need to be at the top of his game in 2010-11.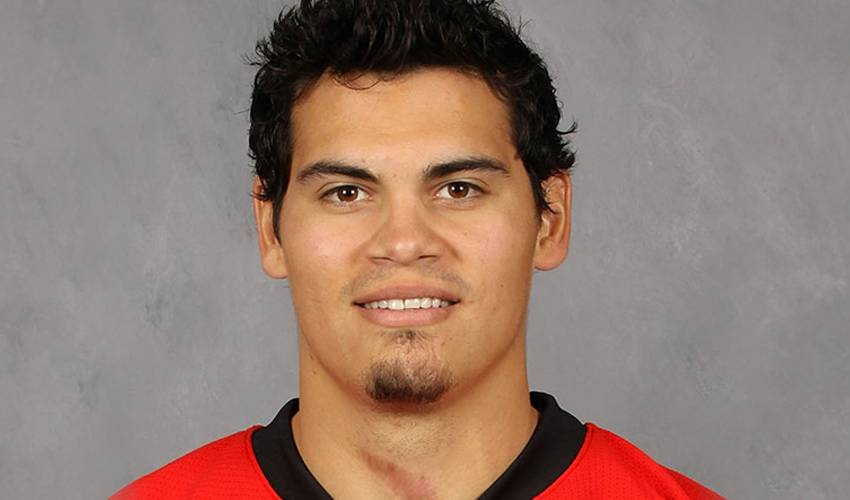 The Calgary Flames have an interesting mix of talent in their line-up this season and are undoubtedly looking forchemistry to develop and for the players to continue to fulfill their potential at hockey's highest level. Rene Bourque is certainly the type of player that the Flames need to be at the top of his game in 2010-11 if the club is going to take a run at the top of the tough Western Conference. Bourque, a player who combines a special combination of size, speed and scoring ability, has battled some injuries that has kept him out of the line-up at times over the past few seasons, but has shown flashes of the elite skill level and strength that can make him a dominant player. After posting career highs in goals (27), assists (31) and points (58) in 2009-10, Bourque came into this season ready to continue to make his mark, and he has without question enjoyed the start he and the Flames were looking for. After missing two games with a reported head injury, Bourque has returned to the Flames line-up like a ball of fire. He has seven points in six games to start this season, including five goals in his past two games, leading the team to wins over Columbus and San Jose. Rene has been taking control of games early on this season and you can bet that the Flames players and coaches will be doing anything and everything they can to help him keep his strong play rolling.
Seven points in first six games of the 2010-11 season (six goals & one assist)
A solid +2 rating over those games
Five goals in past two games, including a hat-trick against Columbus on October 22, 2010
Creating time and space for teammates like Iginla, Tanguay, Jokinen, Stajan and Morrison, as teams are being forced to key on Bourque in an attempt to slow him down.
BIOGRAPHY:
Born in Lac La Biche, Alberta, CANADA on October 12, 1981
Signed as a free-agent by the Chicago Blackhawks in 2004
Traded by the Blackhawks to the Calgary Flames on July 1, 2008 for second-round draft pick
Played for Team Canada at 2010 IIHF World Championships
Played NCAA hockey as a member of the University of Wisconsin-Madison Badgers
Played one season in the Alberta Junior Hockey League (AJHL) for the St. Albert Saints
Through the Rene Bourque Hockey Fund, he has helped provide hockey equipment to underprivileged kids; just last year Rene helped kids from his hometown receive equipment from NHLPA Goals & Dreams