Isles Looking to 'Grab' An Opportunity
Speedy forward Michael Grabner eager to help the Islanders meet their playoff expectations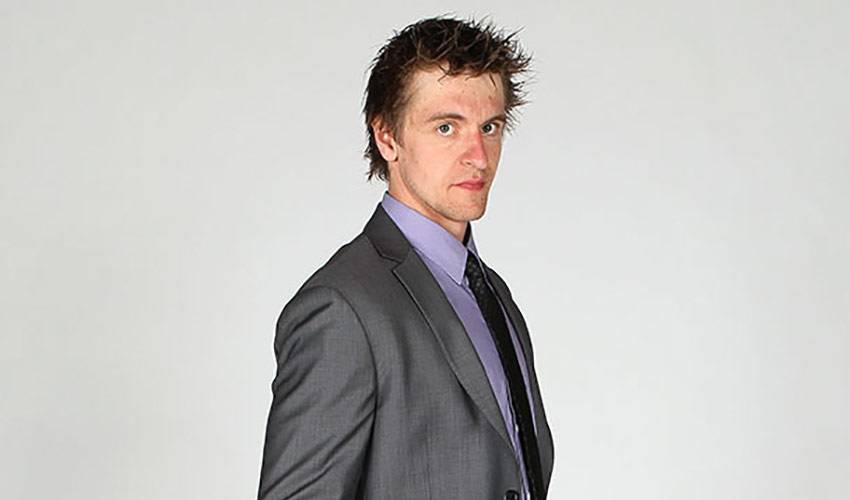 A return to his hometown team was front-page news in Austria, but Michael Grabner is just as excited about making headlines with his New York Islanders' teammates.
When Grabner signed on to play with EC Villacher SV, his childhood team, during the lockout, it created a media buzz that extended well beyond his hometown of Villach.
"It was nice to be home and to see family and friends," said the 25-year-old winger, who played in 50 games with the VSV EC organization from 2002-2004. "The fans gave me a very warm welcome and there was a nice introduction for me, too. I have a lot of good memories back home and with the team."
Now, Grabner is focused on ensuring this season a memorable one for an Islanders squad eager to make a return to the playoff scene. The last time New York qualified for the post-season was 2007.
"We have a young team, but we also have a very hungry team," said Grabner, who moved to North America at the age of 17 and joined the Spokane Chiefs of the Western Hockey League. "We didn't reach our goal of making the playoff last year. We have very good players on this team and every guy wants to do what they can to get us into the playoffs."
Grabner's NHL post-season experience as it stands now is nine games, that coming in 2010-11 with the Vancouver Canucks, the team that drafted him 14th overall in 2006.
The finalist for league top rookie honours two years ago is hoping to add to that total starting in 2012-13.
"Everyone was upbeat in the first practice after the lockout ended," said Grabner, who was traded during the 2010 Draft to the Florida Panthers, but was claimed by the Islanders after Florida placed him on waivers. "You could see the intensity right away. With a shortened season every game will truly matter, every point is crucial. It seems that every year one or two points can mean the difference between being in the playoffs or not making it at all."
One weapon the Isles will look to put to good use is their team speed.
"We're very quick and we need to always rely on that to make things tough on our opponents," said Grabner, who scored 34 goals in 2010-11, while nabbing Fastest Skater honours at the 2011 NHL All-Star Game SuperSkills Competition. "We also know that we have to do the little things within a game that can make us competitive and consistent every night."
Hardly an easy task in a contentious Eastern Conference, but a challenge Grabner, who scored twice including the game-winning tally in a recent 7-4 road win against Toronto, and his teammates have embraced.
"Our expectations are to make the playoffs," said the forward, who had skated in 174 regular season games coming into this campaign. "We know what we need to do and we know what we want to be."
Now in his fourth NHL campaign, Grabner is hoping the Isles rivals find out the hard way just how determined they really are.