Between The Bluelines: Adrian Aucoin
The veteran blueliner gives some insight into how he came to the game as a child, his path to the NHL and his love of skiing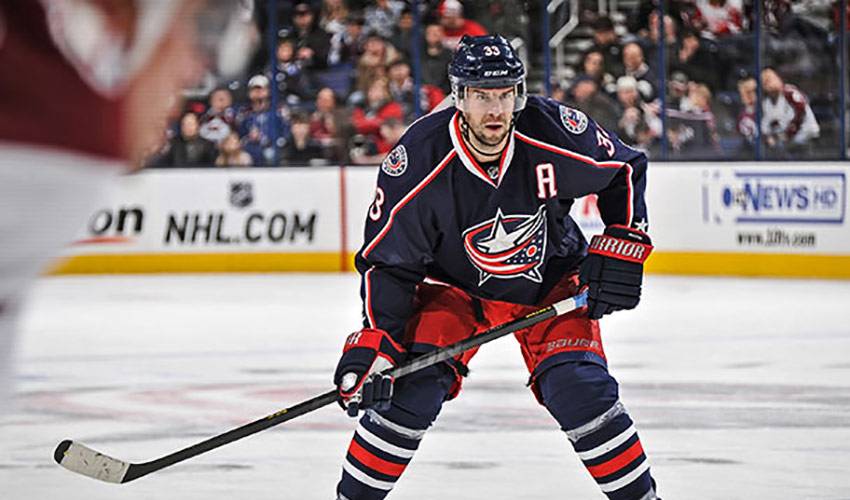 It's almost inconceivable to think that a player with nearly 1,100 games to his name could have seen his NHL career go downhill, quite literally, before it even began.
Veteran defenceman Adrian Aucoin, who has skated in 1,098 regular season contests, once briefly toyed with the idea of swapping in skates for skis. His father, however, saw things in a different light, keeping his son on the ice rather than the snow.
Both are no doubt happy with the way things have panned out.
The 39-year-old blueliner, who was drafted 117th overall in 1992 by the Vancouver Canucks, has certainly led an interesting hockey life, before and during his time in the NHL.
Here are 5 things you need to know about Adrian Aucoin:
HOME BASE: "My father was in the military and for a time, we lived in Florida on a military base. There wasn't much hockey, but once we got to Alberta, there was nothing but skating all winter long. It's what everybody did. When you're that young, you just play to have fun."
BUDDY SYSTEM: "My father said it best when he told me the only reason I started playing hockey was because of my friends. It didn't matter what I did, it was more a matter of who I was doing it with. For all I know, I could have been playing any other sport, but obviously, hockey was the sport everyone played."
FEELING A DRAFT: "I think I finally realized I had a chance at playing in the NHL when I was drafted. Even then, I was a fifth-rounder. I was invited to Team Canada's junior summer training camp. I was the only college kid and I'm pretty sure I was a token add-in. But I played some of the best hockey in my career and that's when I got noticed."
TRAVELLIN' MAN: "I really took a long route to get to the NHL. I played an extra year of Tier 2, one year in college, going on to play with the (Canadian) National Team and then playing over a year in the minors. I think I obviously learned a lot in my travels. It's nice when you work hard and get rewarded."
SLIPPERY SLOPE: "My dad didn't like the idea at all of me considering skiing over hockey. I always tended to do the things my friends were doing at the time. I was playing hockey, but a lot of my friends were into skiing. Looking back, I'm kind of glad my dad put his foot down."
He's played for seven NHL teams over his career, five in the Western Conference and two in the East.
On March 21, 2011, Aucoin played in his 1,000th game against the Chicago Blackhawks.
"It's an amazing feeling to reach that mark," said Aucoin of the milestone that is recognized by the NHLPA. "You never really know just how long you'll get to play. So to play 1,000 games, that's something you will always cherish."