A career come full circle
After a successful NHL career, Jochen Hecht returns to where it all started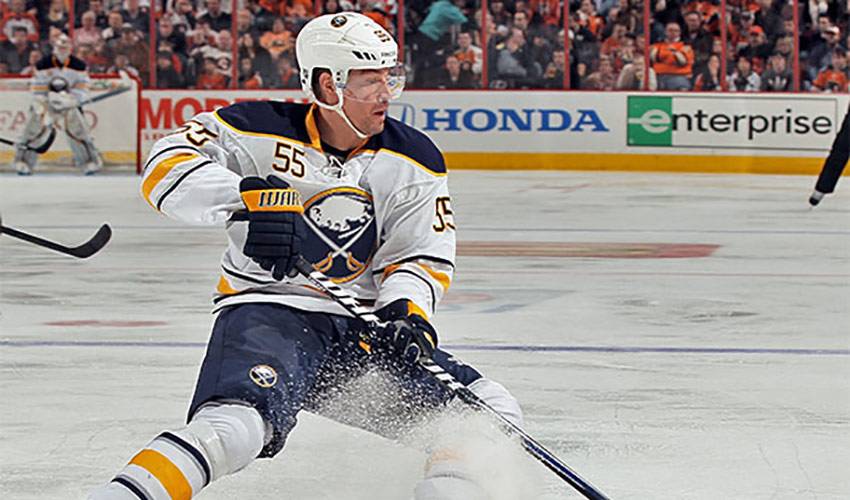 Almost 15 years ago, Jochen Hecht figured he'd take his best shot at netting an NHL career. But he never anticipated playing in 833 regular season and 59 playoff games.
The St. Louis Blues liked what they saw in the young German kid when they selected him in the 2nd round, 49th overall in the 1995 NHL Entry Draft. He could skate, shoot, score and was dependable at both ends of the ice.
Yet, Hecht, was seemingly happy to be where he was, enjoying success with his hometown team in Mannheim. Three years after he was drafted, he decided to test NHL waters.
"I really didn't know quite what to expect," recalled Hecht, who appeared in three regular season contests and five playoff games for the Blues in 1998-99. "I didn't make the cut in my first training camp and played for Worcester (St. Louis' American Hockey League affiliate). Next year, though, I made the team. It was a great feeling."
Hecht found himself surrounded by some of the game's most recognized names, a group that included Al MacInnis, Pierre Turgeon and enforcer Tony Twist.
Early on, it was difficult for the 21-year-old to wrap his head around the experience.
"It was kind of weird in a way," remembered Hecht, who scored 13 and 19 goals, respectively, in his first two NHL campaigns. "What I knew of the NHL was what I saw on my video games. You see all these great players on the screen and the next thing you know, you are on the same ice as them. You are in awe."
Even so, Hecht didn't feel like an awkward outsider.
"The guys welcomed me right from the beginning," he said. "That goes a long way in helping you feel relaxed and confident."
Dealt to the Edmonton Oilers in 2001, Hecht then went on to play with the Buffalo Sabres (the team he played his first NHL game against) for 10 seasons starting in 2002-03.
He was part of the 2007 squad that won the President's Trophy as the team that finished the season with the most points. After series wins against their state rivals, the Islanders and Rangers, Buffalo went to their second consecutive Eastern Final, but lost in five games to the Ottawa Senators.
"It was a good run, very exciting, but it was unfortunate we didn't go further," offered Hecht. "But winning the President's Trophy is something I'm very proud of."
This season, his last in the NHL, saw Hecht appear in 47 games and contribute 14 points.
Rather than hanging up his skates, Hecht will return to Adler Mannheim, his hometown team, the one he suited up for during the 2012-13 lockout. He'll stay in Buffalo until the school year ends and then fly to Germany with his family.
"We decided to go back to Germany and return to our life there," he said. "It will be nice to reconnect with relatives and friends."
It will also be nice to share memories of a hockey career he didn't quite expect to turn out the way it did.
"At one time, the NHL seemed so far, far away. I started dreaming about it when I was part of the Under-16 National Junior Team. And then it became a reality. I feel very lucky for how it all worked out."