Sights set on a long playoff-run
The Sharks franchise is still in pursuit of their first Stanley Cup appearance and Patrick Marleau is keen on making that happen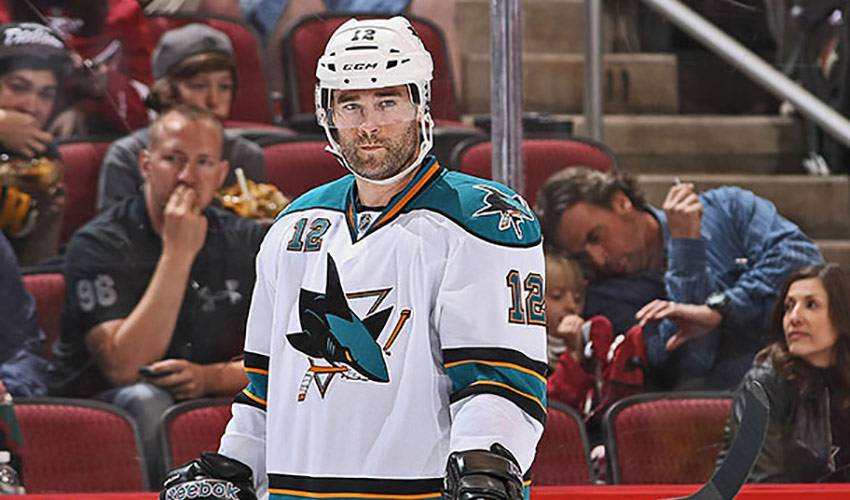 With the way his father is playing, Landon Marleau is going to be a very busy young man during the 2013 Stanley Cup Playoffs.
When Patrick Marleau returned home to San Jose after back-to-back wins in Vancouver, his eldest son, Landon, was understandably elated to see his dad. He was also just as thrilled to show him a replay of the goal he scored in Game Two against the Canucks.
"Both of my sons (the other is Brody) were excited to have me home," Marleau told NHLPA.com. "My oldest showed me the replay of my goal on the TV in the basement. It was great to watch that with him."
All signs point to Landon having more opportunities to bond with his father via video replay.
With four goals, including the series-clinching overtime tally in Game Four, Patrick has been one of the most feared Sharks in a very potent lineup. Last Tuesday, he netted the winner 13:18 into the extra frame, sending the Sharks to the second round. He also added an assist.
Despite his consistent offensive contributions, the veteran forward, who holds a slew of franchise records, isn't after any more individual accolades.
Delivering San Jose its' first Stanley Cup championship is priority number one.
"Above all else, the only thing that matters to me is to do whatever it takes to help the team win," said the 33-year-old, who has appeared in 133 NHL playoff games. "I want to compete in all areas of the ice."
It's been a decidedly different start to this year's post-season compared to the 2012 playoffs, when the Sharks were ousted in the first-round in five games by St. Louis.
Motivation certainly hasn't been a worry.
Playoff success has been a source of frustration for San Jose, who won the President's Trophy (most points by a team in the regular season) in 2008-09, but fell to state rival Anaheim in the first round. In the following two campaigns, the Sharks won their division, but lost in the conference finals on both occasions.
Could this be the year their Cup fortunes turn?
Marleau is doing his part to keep the silver trophy in California, one year after the Los Angeles Kings took all the spoils.
"It's about playing good defence, competing every shift and for me, talking on and off the ice," offered Marleau.
And if all goes well, he'll have the chance to replay those contributions with his personal highlight manager.