Bergeron Never Going to be Denied
One of the top two-way players in the game, Patrice Bergeron is widely respected for his skill & dedication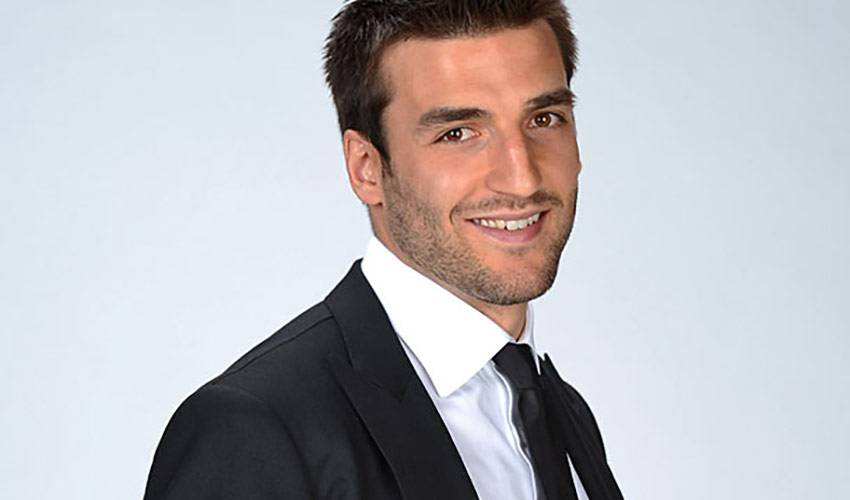 The terms of praise used to describe his game might differ from teammates to opponents, but when it comes to Patrice Bergeron all agree on one point.
Ask any player on the Boston Bruins if they are ever caught off guard by what No. 37 does night after night, and the response usually begins in the form of a chuckle.
Throw out that same question to someone who has to face one of hockey's ultimate two-way talents and the answer is typically the same.
"Right from the start, you realized just what type of player he is, just how special he is," said Boston defenceman Johnny Boychuk. "It just never comes as a surprise to see how versatile and impactful he is."
Andrew Ference, who played seven seasons with Bergeron, concurs.
"When the game is on the line and you need someone to make a difference in some way, scoring a big goal, shutting down the other team's top line, you know what to expect from him," said Ference, who signed as a free agent with Edmonton this summer. "He's the guy you love to have on your team."
And a guy, even if he happens to be a good friend off the ice, you don't want to play against.
"He's a shutdown player, but also someone who can score important goals," said veteran forward Simon Gagne, who recently co-hosted a charity event with Bergeron in Quebec City. "When I was playing on Philadelphia's top line, he'd be on you every time you were out there. You knew it was going to be a long night."
It was an even longer night when the game happened to be played in Boston.
"That meant they would get the last change and he'd have even more of an advantage," offered Gagne.
But Bergeron, with 579 games of NHL experience in a career that includes one Stanley Cup, an Olympic gold, a Frank Selke Trophy (top defensive forward) and King Clancy Memorial Trophy (leadership qualities on and off the ice and a significant humanitarian contribution to his community), isn't all about skill.
While it's not uncommon for players to play through assorted ailments during the post-season, the 28-year-old Bergeron took things to a whole new level during the Bruins' Cup run in 2013.
He suffered a rib injury during the playoffs that led to torn cartilage, and eventually, a punctured lung. The centreman also separated his shoulder in the deciding Game 6 won by Chicago.
"To have him in our lineup tonight was a bonus," said Boston head coach Claude Julien. "And again, there was nothing that was going to stop this guy from getting in our lineup. That's why I can't speak enough about how proud I am of our players, because of things like that. He wasn't going to be denied that opportunity no matter what."
It's a perfect example of why Bergeron is regarded as one of the sport's most respected competitors.
"He's a great person," praised Gagne. "There's any number of reasons why he is one of the best in the game. But I think if you could say one thing as to why everyone respects him it's that he plays the game the right way."
The only way Patrice Bergeron knows how.