Glencross Giving Families A Helping Hand
Through their charitable involvement, Curtis Glencross & his wife Tanya are assisting families in Alberta in a number of ways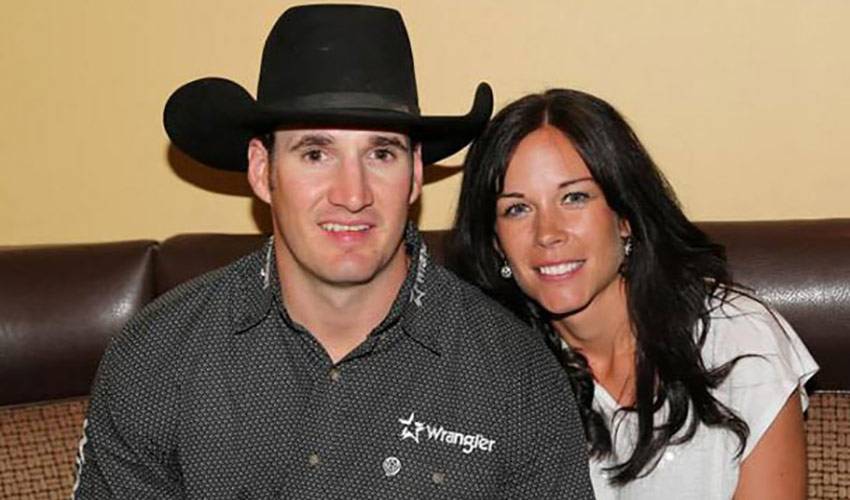 They don't look anything like Santa and Mrs. Claus, but Curtis and Tanya Glencross are all about spreading joy and happiness over the holiday season.
Whether it's giving kids in need the chance to play the game they love, or visiting with seriously ill children to offer words of encouragement and a gift or two, the Glencrosses are doing their part to put smiles on the faces of hundreds throughout Alberta.
"We feel very fortunate to have two healthy young daughters and the very least we can do is reach out to lend a hand to children and their families," said Curtis, who has skated in over 400 NHL games. "You realize how fortunate you are and when you see some of the difficult circumstances people are facing, you just want to help, to let them know you care."
It's obvious the couple do.
"Curtis and I have always been very involved in the community," said Tanya, who earned her Education degree from the University of Alberta. "It started with volunteering at the Children's Hospital and every week we came home wanting more. The next thing on our agenda was a program called "Share Christmas Project." This is a program through the Alberta Children's Hospital in which families can be referred through Social Services to receive a Christmas Hamper. So here we go, Curtis and I, with a list of wishes from a family we have never met trying to put together a nice Christmas surprise. I'm positive this experience was the best thing that has happened to us as a couple. I have never been more in the Christmas spirit than I was that year."
Just over two weeks ago, Curtis, along with others from the Glencross Invitational Charity Roughstock Event shared the final tally of funds, $280,000, raised this summer, highlighted by the presentation of cheques to the two beneficiaries of the event that bears his name.
The charity rodeo took place in late August at the Daines Ranch near Innisfail, Alberta. The proceeds went to Ronald McDonald House (Central Alberta), which received $168,000, while $112,000 was directed to Hockey Alberta Foundation's Every Kid Every Community program.
"This rodeo was a big undertaking for Curtis," offered Tanya. "It isn't easy. But hearing all the stories and knowing where these funds are going made us realize what a difference this rodeo is making. That being said, the most rewarding part of all of these endeavors is the smiles."
The Flames' alternate captain feels honoured to work closely with both charities.
"Through our work with the Ronald McDonald House, we've been very fortunate to meet a lot of really great kids and their families," said Curtis. "They might be dealing with a lot of tough circumstances, but you always get to see a smile and that just means the world to you."
Keeping your emotions in check isn't always an easy task.
"We've met a few kids over the years that are no longer with us," offered the 31-year-old, who played two seasons at the University of Alaska-Anchorage. "When you ask how a kid was that you got to know and find out they've passed away, it's very upsetting. Those are the moments you make sure you go home and hug your kids a little longer."
Tanya concurs.
"I have yet to walk into the Ronald McDonald House and some child doesn't make me tear up," she said. At any moment of our lives this challenge could be handed to any of us. Motherhood is a feeling of absolute unconditional love for a child. I think I'm just a mom relating to another mom in the feelings that these challenges would present. I hope that by wearing my heart on my sleeve those mothers in difficult situations can be open to the love and support that's needed to assist them in the journey they face."
Their dedication to reach out to others is seemingly endless.
Curtis has teamed with The Hockey Alberta Foundation through the Curtis Glencross Legacy Fund. The Every Kid Every Community program directs grants and resources to central Alberta communities to help in the creation and support of programming to make hockey more accessible for kids to get involved in.
The fund will enable minor hockey associations and groups the opportunity to obtain monies for registration fees.
"I really wanted this to be for kids who love the game, but can't play it because they and their families can't afford to," notes Curtis. "Each day, I get to live the dream of playing a game I love. You hope every kid would at least be given that same chance."
With Curtis and Tanya Glencross in their corner, they'll have a pretty good shot.