Slovenian Superstar!
He is a national hero in his native Slovenia, an athlete who is loved by young and old. The feeling is more than mutual for Anze Kopitar.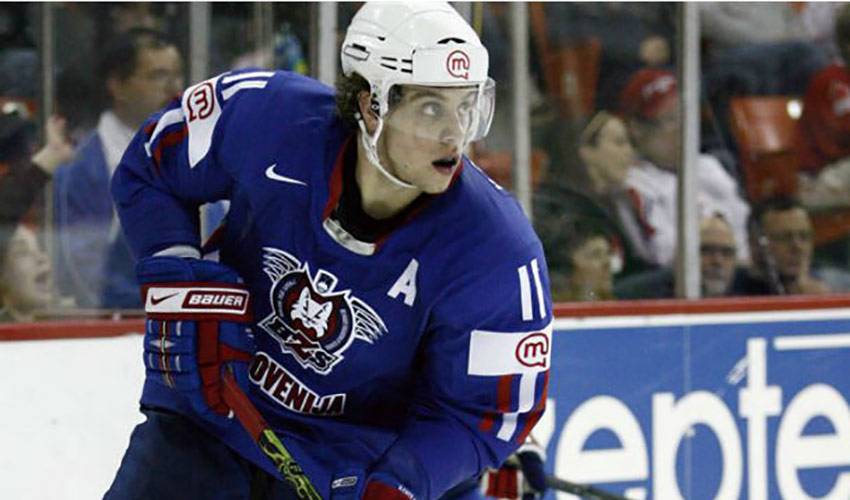 He is a national hero in his native Slovenia, an athlete who is loved by young and old. The feeling is more than mutual for Anze Kopitar.
In the weeks leading up to the 2014 Winter Olympics in Sochi, Kopitar spoke with great pride about his country and countrymen, reciprocating the widespread praise he continually receives.
This is just a small sample of the affection Kopitar is afforded, an excerpt from a news story after he was named Slovenia's sportsman of the year in 2012:
"He is a true professional and completely dedicated to his work. I believe we should emphasize this more often, especially to young athletes, because we too often see only the end result. Anze Kopitar is a great role model and an inspiration to us all."
How does that make Kopitar, whose father, Matjaž, is the Slovenian men's hockey team coach, feel?
"It's very humbling," he told NHLPA.com. "Every time I go back home, I feel very lucky. Everyone supports me and that just makes you want to give your all. I enjoy being a role model. It's not always easy to live up to those expectations, but I enjoy it."
Especially, when the 26-year-old forward has the chance to speak with aspiring NHLers.
"When I am back home, I will get the opportunity to meet with kids and talk about hockey," noted Kopitar, who had 20 points in 20 playoff games when the Los Angeles Kings won the Stanley Cup in 2012. "I appreciate those times. You get asked a lot of questions. The things I usually get asked are, 'What is like to play in the NHL?' and 'Who is the toughest goalie you play against?' They are just curious about what it is like in the NHL."
Ranked 17th by the IIHF, Slovenia isn't expected to skate away with a medal at the Olympics, but they have proved the naysayers wrong to this point, advancing to the quarter-finals.
Kopitar, however, isn't ready to concede defeat.
"We are a small country, but we have great passion for sport," he offered. "A few weeks before the Olympics, I don't think everything really sunk in. But we are all prepared to play our best hockey."
And what will he be thinking when he puts on the Slovenia jersey prior to their quarter-final game against Sweden on February 19th?
"There is always a lot of emotion whenever I wear the sweater of my country," said Kopitar. "This is one of the biggest stages in the world for hockey and there are going to be many of the greatest players in the game competing. You feel fortunate to be part of it."
When the puck does drop in the quarters, Kopitar will certainly have plenty of people cheering for him and his teammates, about 2-million, the entire population of Slovenia, as they have the entire tournament.
"We are a small nation, but people here really love their hockey."
And their most famous hockey player.