Kings Looking For A Crown
Mike Richards & his teammates recognize the opportunity in front of them in the Stanley Cup Final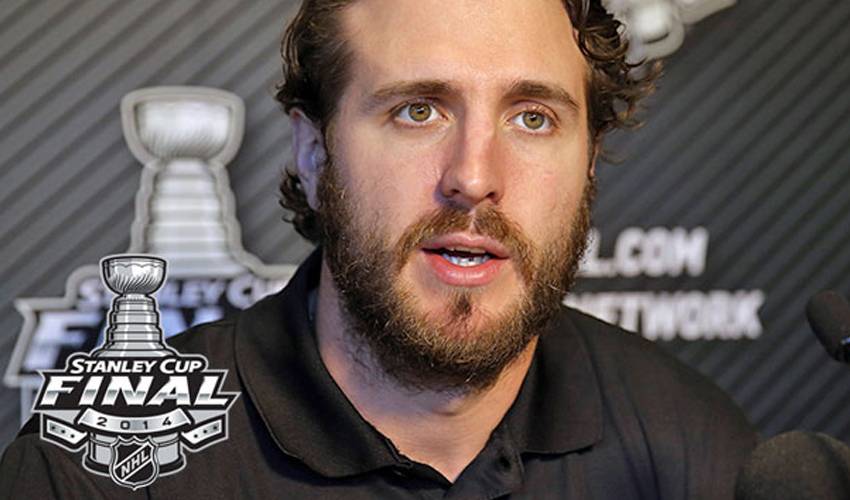 Mike Richards is certainly no stranger to the name Rangers, highlighted by a memorable team triumph from his junior hockey days, and an individual milestone moment in his first NHL game.
He's a former member of the Kitchener Rangers, the Ontario Hockey League squad he help lead to Memorial Cup glory in 2003. He also netted his first NHL goal, on October 5, 2005, against the New York Rangers, the team he and his Los Angeles Kings are facing in this year's Stanley Cup Final.
"Well, let's hope that's an indication of something good," Richards told NHLPA.com. "When I was in Philadelphia, we played the New York Rangers a lot. And although the team looks quite different from what it did when I first came into the league, the one thing that hasn't changed is that they are still a tough team to play."
It's a trend Richards expects to continue throughout LA's series against the Blueshirts.
"They are here for a reason," offered Richards, of a New York squad who eliminated Philadelphia, Pittsburgh and Montreal en route to their date in the final. "They will be bringing their best effort. That's what we'll need to do, too."
And, while some teams depend on the production of a few for success, the Kings, who won all three of their Western Conference series – against San Jose, Anaheim and Chicago – in seven games, look to everyone for contributions.
It's a coveted luxury for the 2012 Cup winners, especially at this juncture of the season.
"That's what playoff hockey is all about, different people being the difference makers from game to game," said the 29-year-old, who hails from Kenora, Ontario. "When you are able to have so many guys step up and provide a boost, you truly appreciate it. It was something I noticed right away when I came here, that success isn't just one person's shoulders. It's about everyone doing their part."
It's a major reason why Richards, who was dealt to the Kings from the Flyers on June 23, 2011, felt right at home the moment he walked through the LA dressing room doors.
Now, with another Cup triumph in reach, Richards, closing in on 700 regular season NHL games, and nearing 125 post-season contests, is as hungry as he's ever been, despite the hard road it took to get to this point.
"Going to Game 7 in every series, it's tough to take your mind off hockey, even on a day off," said the centreman, the only player to win a Memorial Cup, a Calder Cup (Philadelphia Phantoms), and a Stanley Cup. "You take whatever time you do have to try and rest your mind, to get prepared for the next challenge. But, it's nice to be able to relax."
It would be even nicer to see his name on the Cup again.
"To get to this point, it's a great feeling in knowing you have a chance to win it all," offered Richards. "Everyone here knows what it will take to achieve our goal."