Player of the Week - Mike Richards
LA Kings forward is the NHLPA Player of the Week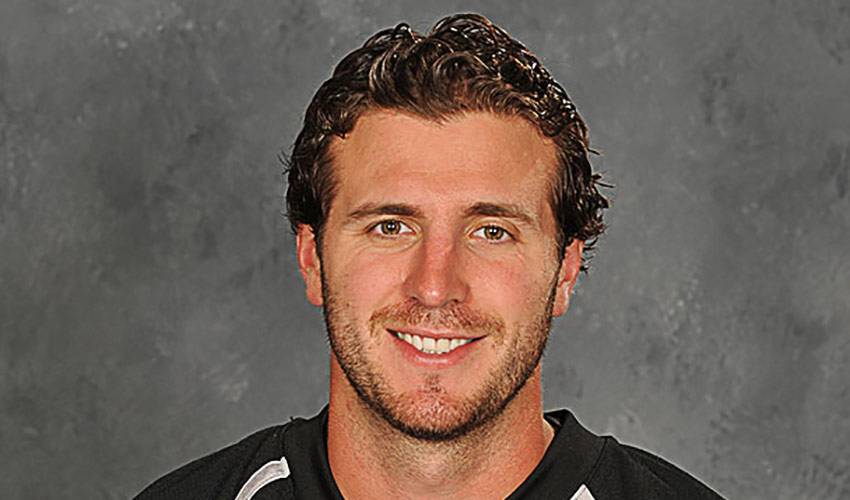 After a blockbuster trade saw Mike Richards dealt from Philadelphia to Los Angeles in 2011, many in the hockey world had highexpectations for the Kings. Early on last season, it looked like the Flyers might have been the team that got the best of the deal, as Richards seemingly took some time to adjust to his new home and the Kings got out of the gate slowly.
After languishing for a large chunk of the season in the bottom half of the Western Conference standings, the Kings and Richards found a spark in the second half of the year and made their run towards the 2012 NHL Playoffs. This run culminated in the Kings' 1st Stanley Cup championship and re-affirmed the belief that Richards is the kind of player that any team wants in their lineup when push comes to shove.
Unfortunately for Mike, his Kings teammates and the fans in Los Angeles, the ongoing owners' lockout is preventing the team from picking up where they left off in June and is delaying their quest to defend their title. In spite of this, Mike continues to work hard inpreparation for the return of NHL hockey.
He has also taken it upon himself to connect with fans who are feeling the loss of hockey due to the lockout. Recently, Mike joined fellow NHLPA member Andrew Ladd in Winnipeg to help coordinate a fun ball hockey game, inviting fans through social media to come and join them for some street shinny, something the fans in Winnipeg certainly appreciated. To watch a clip from the ball-hockey game, including comments from Mike and Andrew, click here: http://bit.ly/ZSABHv
Mike was a team captain in a Twitter-inspired ball hockey game in Winnipeg with Andrew Ladd, inviting hockey fans in Winnipeg to join in
Helped lead the Los Angeles Kings to the franchise's first Stanley Cup in June of 2012
Internationally, Mike has played for team Canada on several occasions capturing both a silver (2004) and gold (2005) in the World Junior Championships along with helping Canada win gold on home soil in the 2012 Winter Olympics in Vancouver.
BIOGRAPHY
Born in Kenora, Ontario on February 11, 1985
Drafted by the Philadelphia Flyers, 24th overall in the 1st round of the 2003 NHL Entry Draft
Named the 17th captain in Flyers history on September 17, 2008
Led the Philadelphia Flyers to the Stanley Cup Final in 2010
Was traded to the Los Angeles Kings on June 23, 2011 along with Rob Bordson for Brayden Schenn, Wayne Simmonds and a 2nd-round pick
as won a championship at the CHL (Kitchener Rangers – Memorial Cup), AHL (Philadelphia Phantoms – Calder Cup) and NHL (Los Angeles Kings – Stanley Cup) levels
LINKS
Mike Richards' Player Profile
Twitter: @MRichie_10