Role Reversal For Williams
Justin Williams has proven to be a clutch playoff performer and he added to his accolades in Game 1 of the Stanley Cup Final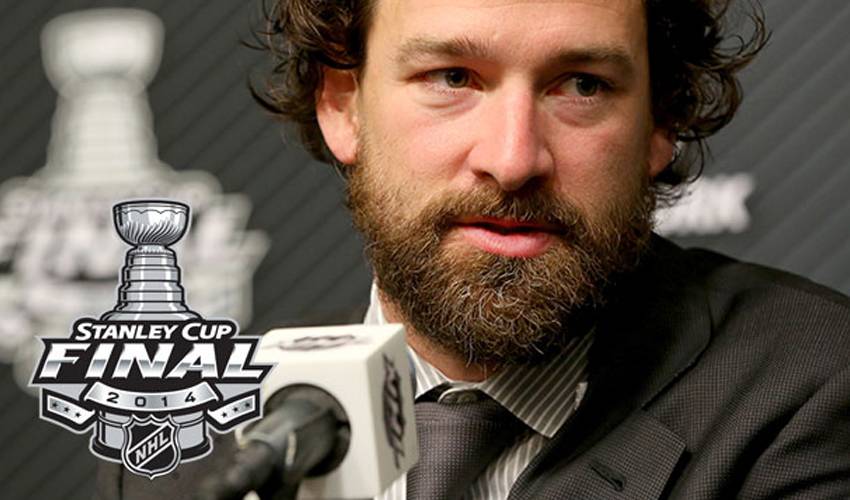 When it comes to closing out a series, one player you apparently want on your team is one, Mr.Justin Williams. Most recently though, he was clutch in the curtain raiser of the Stanley Cup Final.
In Game 1 of this year's NHL championship between Los Angeles and the New York Rangers, Williams, known for saving his best for last, decided to add a twist to his difference-making reputation.
The man dubbed 'Mr. Game 7' by fans and media, confirmed his clutch status, albeit while changing up the script a bit, as he netted the overtime winner in a 3-2 Kings victory.
"Everything usually offensively starts in our zone," said Williams, of his first career overtime playoff tally. "(Mike) Richards made a great play getting the puck out. We screwed up a three-on-two royally. Fortunately for us, one of their 'D' men was following, I was sitting in front of the net with the puck. I was able to make a shot."
One that was witnessed by a star-filled Staples Center, with Hollywood celebrities Will Ferrell, Jon Hamm, Larry David, Jim Carrey (and others) taking in the action.
Still, it was Williams who once again stole the spotlight in a big game.
"Justin is the most underrated player on our team by a mile," praised teammate, defenceman Drew Doughty. "He doesn't get enough credit for what he does. At the same time he works very, very hard at both ends of the ice, shows a lot of leadership."
Heading into the series, Williams had passed Hall of Famer Doug Gilmour for most points (14) in Game 7s.
While he's humbled to see his name atop that list, the only thing that matters to the 32-year-old is winning the Cup, something he's done twice, in 2006 with Carolina and in 2012 with the Kings.
"It's always at the top of things you want to accomplish," said Williams, who had 18 points in 25 games for the Hurricanes during their championship run. "You never like to see anyone else raising it the year after you did. And you don't need any motivation once you get to the final. You just try and find a way to win it."
And while he might seem uncomfortable discussing his post-season exploits, his teammates are only too happy to sing his praises.
For one of hockey's difference makers, it doesn't matter who comes up big, only that someone does.
"I think most guys on our team treat Game 7s as an opportunity, an opportunity to do something special, an opportunity to prove yourself."
But, nobody seems to do it better than Mr. Game 7 himself.