Hossa Approaching 1,000 Points
Slovakian superstar forward set to reach a major milestone in his NHL career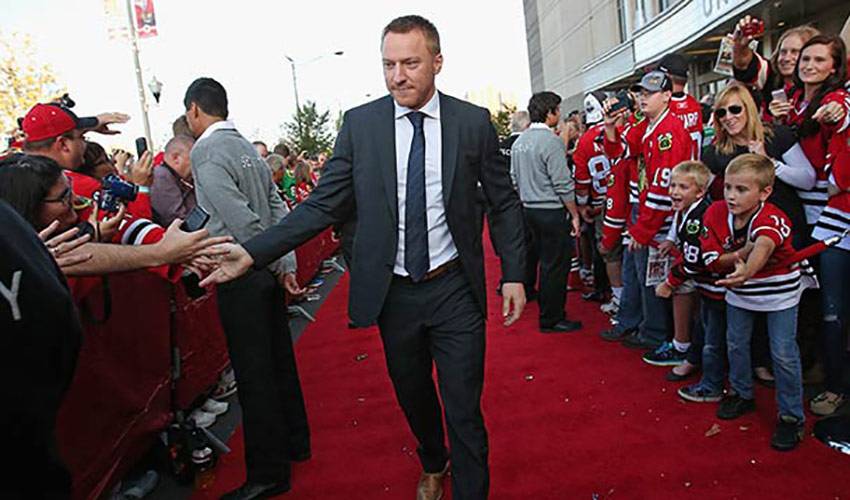 He's already netted two pretty impressive personal milestones over an NHL career he never quite expected to turn out the way it has. Now, Marian Hossa is on the cusp of yet another memorable accomplishment.
With two more points, Hossa, in his 16th big-league year, will become the next player to reach the 1,000-point plateau, adding one more impressive highlight to the Slovakian star's hockey resume.
A big deal, certainly. But, for one of the game's most complete performers, it's not something he ever anticipated, just like all his other noteworthy achievements.
"When you are drafted, it a great feeling, one that is hard to explain," said Hossa, the 12th overall pick of the Ottawa Senators in 1997. "I always tell people being in the NHL, winning a Stanley Cup, all of those things are a dream come true. When you start out, you just hope you can play for as long as you can because you love the game, the competition, and the feeling of working together to win as a team. You never know how things will turn out. You just go out and play as hard as you can."
Hossa, who came to Chicago in 2009, has skated in 1,098 games (he reached 1,000 on March 3, 2013) and scored 465 goals (he scored his recognized milestone 400th on December 8, 2011). He's played an integral role on the 'Hawks, recording 15 points in their 2010 Cup run and 16 points in the 2013 championship post-season.
"It's an unbelievable feeling to win the Stanley Cup," said the 35-year-old winger, who won the Memorial Cup with Portland in 1998. "You work so hard to get the chance to play for it, and then it's even tougher once the playoffs start. It always brings a smile to your face when you think about how you felt, seeing how happy your teammates, your family, your teammates and the fans were."
Beloved in his native Slovakia, Hossa, who has played extensively for his country, will soon give them another reason to cheer.
"I am very lucky for how people support me," he said. "That's the way it has always been for me. When I am back in Slovakia, everyone is very kind and happy for me. I am very proud to have that support."
Hossa was reminded of a quote from a few years ago, words he believes are just as appropriate now as they were then.
"I respect people and hopefully, I have the respect of others," he said. "When I was younger, all I did was dream of playing in the NHL against the best players and it happened for me. Hopefully, I have many more years to enjoy it."
And a few more impressive milestone moments to savour, too.