Hossa Knows Respect is Earned
Marian Hossa has eclipsed the 1,000 games plateau in his career & now is focused on helping the Blackhawks survive in the 2013 playoffs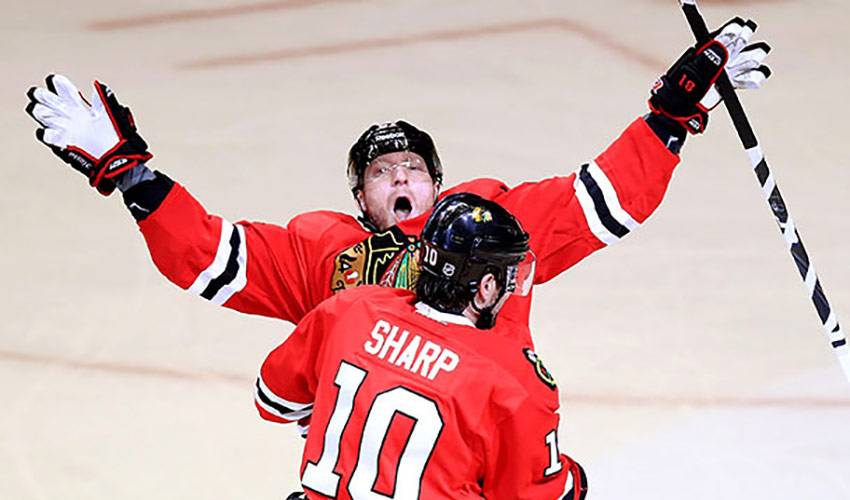 Respect is earned. If you want respect, then show you deserve it. That was Marian Hossa's mantra the moment he laced up his skates for his first NHL game.
Nearly 16 years ago, at the age of 18, Hossa, hailing from Stara Lubovna, a town in northeastern Slovakia, sat nervously in the Ottawa Senators dressing room, counting down the minutes until he made his big-league debut.
He had all the tools to be an impact player. He could skate. He could shoot. He could create chances. He was a star in the making without the ego.
"In hockey, in business, in any part of your life, you don't demand respect, you have to earn it," said Hossa. "It doesn't happen overnight. From that first game, I wanted to do whatever I could to help my team."
His first full campaign in 1998-99 saw him net 15 goals and earn All-Rookie Team honours. Hossa reached the 30-goal plateau in four of the next five seasons with Ottawa, including 45 tallies in 2002-03.
"One thing that I will always remember from early on in my NHL career was being around 18 or 19 years old and seeing players get to 1,000 games," said Hossa, who joined the Atlanta Thrashers in 2005-06. "I always thought to myself, 'Wow. It takes a lot to get to that point.' I only hoped to make a difference wherever it was I played. But I never thought I would play 1,000 games."
After a brief stint with the Pittsburgh Penguins and one season in Detroit, 2008-09, Hossa signed as a free agent with the Chicago Blackhawks on July 1, 2009.
On March 3 of this year, Hossa reached the milestone he once never thought possible. Two days later, his teammates wore a commemorative version of their traditional home jerseys during warm-ups to honour the accomplishment.
"My goal was to play in the NHL, but I didn't know it would end up like it has," said the five-time All-Star Game selection and Stanley Cup champion (2010 with Chicago). "As I played more, I thought that maybe it could happen. I was very happy to reach that milestone. I can't believe how the time has gone by. It flies."
Hossa is showing no signs of slowing down. He's as dangerous an offensive threat as he ever was. He's dependable in every situation.
"My dream, even as a young boy, was to play in the NHL," he recalled. "I was lucky to make so many friends when I came to North America. It would be easy to be homesick, but I found myself in a very good situation and had lots of support."
This year, Hossa scored 17 goals and recorded 31 points in 40 regular season games for a Chicago squad that finished first overall in the league. In nine playoff games, he has four goals and seven points.
Down three games to one to Original Six rivals Detroit in their Western Conference semifinal clash, Chicago will attempt to rebound as the matchup heads back to the Windy City.
They'll no doubt look to veterans like Hossa to help extend the series. He's ready for the challenge.
"I'm very glad to have played as long as I have," said the 34-year-old. "From the start, I just wanted to be myself and help my team be successful. That's what I have always wanted. I don't feel old at all. I want to play for as long as I can."