Vrbata Dodges The Spotlight
Suiting up with the Canucks and the Sedins has made it more difficult for the talented Czech forward to stay behind the scenes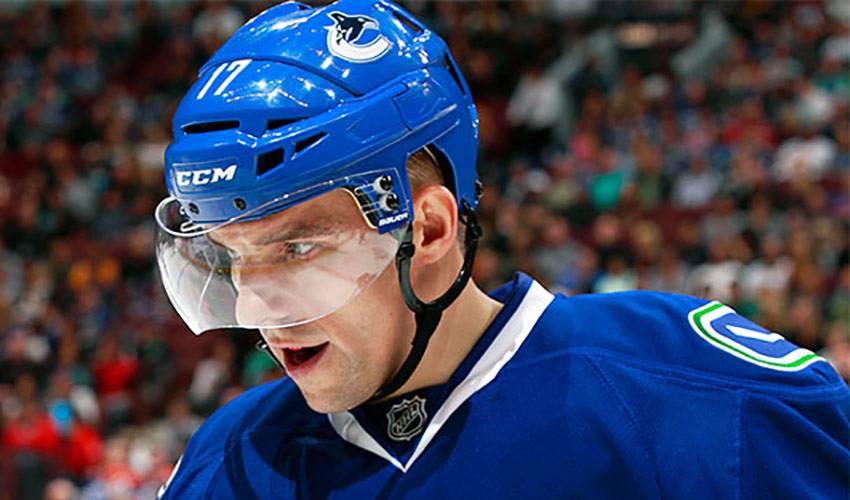 He doesn't stray far from home during the hockey season, but Radim Vrbata is certainly making his presence known on the ice.
"I don't like being in the spotlight," said Vrbata, who signed as a free agent with Vancouver on July 2. "That's just not who I am."
What the soft-spoken Czech Republic native happens to be, however, is one of the game's smartest talents, a combination of skill, vision and veteran savvy.
After 12 games, the 33-year-old has 5 goals and 12 points, teaming with Daniel and Henrik Sedin to form one of the league's most formidable lines.
"The one thing I can say is that I really like playing with them rather than defending against them," said Vrbata, the 212th pick (Colorado) in the 1999 Entry Draft. "When I was in Phoenix, we played them enough to be very familiar with how good they are."
When Vrbata was mulling over his destination options, the chance to possibly skate alongside the Sedin twins was a major factor.
"I just thought about the way they played and how that meshed with the way I play the game," said the right-winger. "They don't skate through you, but they use one another to create space and opportunities for each other. I've always been impressed with how they see the ice, how they read situations. I really thought we could click."
It took all of one practice to realize it would.
"Pretty much right from the start, that's when I knew we would work well together," recalled Vrbata. "The one thing you hope for when you come to a new team is that whoever you play on a line with, you want to gel quickly. And I think we have."
The father of two young boys is equally comfortable away from the rink.
"When I signed with Vancouver, a lot of the players called me right away, including Daniel and Henrik. Alex Burrows called as well. But, it wasn't just the guys that did that. A lot of the wives reached out to my wife and wanted to welcome her to the team."
It seems Canucks fans were just as eager to acknowledge Vrbata.
"Before the season started, I was out taking care of a few things, insurance, things like that," recalled the veteran of over 800 NHL games. "When they asked for my name, they'd know who I was. They were very nice. Usually, we stay pretty close to home during the hockey season, but everyone we've met has been great to us."
With the way Vrbata's been playing, expect that love affair to continue.
"Like I said, the spotlight isn't for me," he said. "I only want to help the team the win. That's what is most important for me. I'm just very happy to be here."
It's safe to assume Vrbata's teammates and plenty of others feel the exact same way.