WHAT THE HOCKEY WORLD SHOULD KNOW ABOUT JAROME IGINLA
Matt Duchene & Ryan O'Reilly share their thoughts on teammate & future Hall of Famer, Jarome Iginla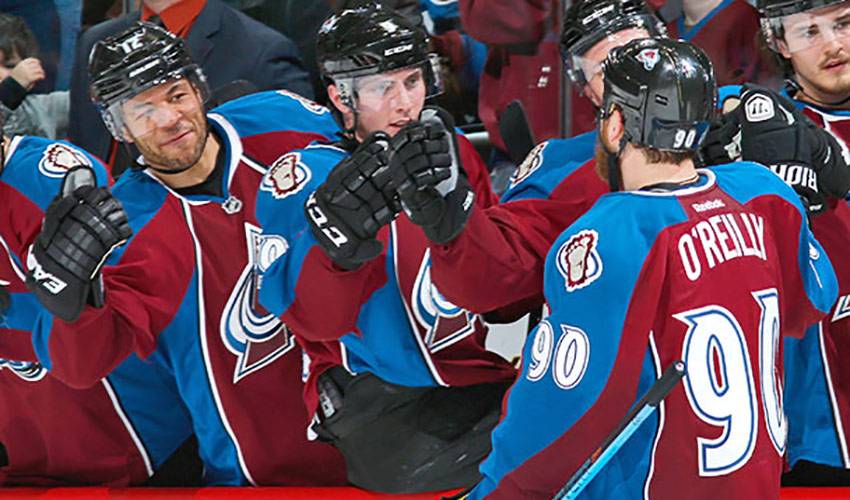 He is one of hockey most enduring stars, a two-time Olympic gold medalist, six-time All-Star, the Calgary Flames' all-time leader in goals, points and games played, and a Ted Lindsay Award winner.
Closing in on 1,400 career NHL games, Jarome Iginla is showing no signs of slowing down. The 37-year-old eclipsed the 1,200-point mark this season as a member of the Colorado Avalanche and is zeroing on 600 goals.
Beyond the numbers and awards, the future Hall of Famer is a revered teammate and respected rival, a player who has had a lasting impact on those he has suited up with.
Colorado forwards Matt Duchene and Ryan O'Reilly recently spoke to NHLPA.com about Iginla and his impact on them and their approach to the game.
This is what they want the hockey world to know about their veteran teammate, in their own words.
MATT DUCHENE
"When it comes to what I have learned from Jarome as both a player and a person, I think after having seeing the way he approaches the game on and off the ice it reinforces a lot of the habits that I have. I think any time you see a future hall of famer doing things that you already do, especially in terms of off ice preparation, it's a good sign that you are on the right track."
"I can truly say it's definitely better to have him as a teammate rather than an opponent. Iggy can do pretty much anything out there. He can score, pass and fight. Playing against him was never easy and it definitely makes things easier when he's wearing the same uniform as you."
"The one thing I would love the hockey world to know about Jarome would be how passionate he is about the game still at 37 years old. It's so encouraging as a young player to see a guy who has done as much as he has still have that youthful exuberance at the rink each and every day. It's what the game is all about."
RYAN O'REILLY
"Being able to play with Jarome has showed me that as you get older and continue to play at a high level, you have to consistently work on your game. Although he has had success, it has showed me that he doesn't look at arriving anywhere. He is continually striving for more success."
"Why is it better to have him as a teammate rather than having to playing against him? Where do I start? He is tough, works harder than anyone else on the ice, and has an unbelievable presence while he's on the ice. When he says something, everyone listens and truly takes it to heart. His experience is unparalleled and if he gets an opportunity to score, he will bury it."
"The one thing I would love the hockey world to know is that Jarome is probably one of the nicest people in the game. He is very approachable and you can honestly talk to him about anything. He has showed me that you can never have too much humility and it has been an honour to play with a future hall of famer."